---

Does Consciousness Create Reality? Are Your Life Experiences Your Thoughts Materialized?
Your Mind Creates Reality: Thoughts Manifest
---
Click Image for EN founder's video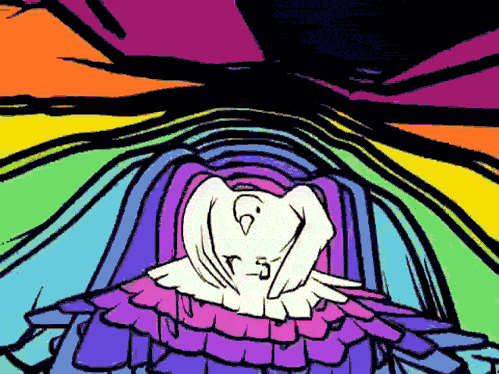 Click above
Consciousness Is a State of Matter: MIT
You Are a Lot Smarter Than You Think You Are
Physicist are telling us that our brain hallucinates reality. This is true, yet the projection is only part of the whole process, and the projected hologram is a fantastic physical reality in its own right. The hallucination is real!
Your physical brain is just a tool you use that serves as a window allowing you to look into time-space. The mind is the real miracle because the mind creates the brain and your physical reality, and not in the past, but continuously!
The brain allows the inner mind to perceive and create physical reality. The inner self creates the brain. You are the portion of your inner mind which is looking out through the physical brain into physical reality.
You are really in a fourth dimension looking into a three-dimensional reality. Even if your mind hallucinates your life, your life is still real. Reality is just different than you may have been taught.
Click above to learn more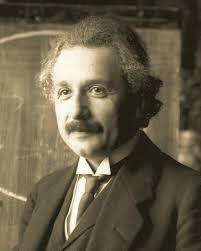 You are a lot smarter than you think you are. You are brilliant enough to form a brain and enter into a physical dimension that appears so convincing that you fool yourself into thinking it is the primary reality. Most people mistake the ego for 100% of who they are and the physical world for the entirety of reality. But this is what you intended, but with one addendum.
We chose to forget our home to make reality more believable and so that we would be overjoyed when we became aware again of the whole picture. It is much more fun this way, although at times very scary. When you are in pain it seems too real, mostly because you have forgotten how to exit a bad experience.
Your Conscious Mind Creates Your Reality
You are in control of everything your experience, and you can learn how and why, and to master the process.
The world's most advanced and credible scientific evidence is right in front of us.
An explanation of how consciousness creates matter is inherent in wave-particle duality, the greatest scientific discovery of all time.

In his 1924 Ph.D. thesis and groundbreaking contributions to quantum theory, Nobel Prize winner, Louis de Broglie postulated the wave nature of electrons and suggested that all matter has wave properties. This concept is known as wave–particle duality, and forms a central part of the theory of quantum mechanics.
The wave-aspect of anything in nature is an energy field that contains huge amounts of information. What is a thought but an energy field containing information?
Both waves of matter and thoughts are electromagnetic energy. Matter and waves are the same thing. The facts are right in front of us.
How does your consciousness create your reality?
We already know the senses perceive, but they also project, and this is what is not widely known. The senses project and then perceive. Your thoughts literally create your reality.
This remarkable new way of looking at the universe is supported by two more of the world's most eminent thinkers ― Stanford neurophysiologist Karl Pribram, & University of London physicist David Bohm, a former protege of Einstein's.
Click here to get author's view of reality and your consciousness, and why the metaphysical worldview conflicts with science, psychology and other disciplines and fields of study and inquiry. 
Real school goes directly to the heart of the new paradigm and empowers you to create any outcome in a more effective way.
REAL SCHOOL Advanced FREE Articles
Why everything we have learned is wrong: The great myths of modern man (this page also describes the basic components of the new, kinder and more factually accurate paradigm).
A simple example of how you actually create events by selecting probabilities within the context of a multidimensional existence.
FUNDAMENTAL UNITS OF REALITY: CONSCIOUSNESS ENERGY UNIT
How consciousness units forms matter & reality
Thoughts are energy and energy cannot be destroyed.  Any subjective activity within your mind is in the form of Consciousness Energy Units (CEU's). Like seeds, CEU's possess their own impetus for growth and materialization. CEU's continue to exist and pass through inner levels of the mind to form pre-matter within and below the subconscious.
On the deepest level, CEU's activate a universal algorithm that exists in all consciousness. When sufficient energy is accumulated, CEU's form into matter according to the pattern your originating thought-forms have imbued them with. This process is as natural as water turning into ice.
---
Consciousness Creates Reality.
How Do I Create Physical Events?
Can My Mind Manifest Anything?
My Life Experiences
Are My Thoughts Materialized.
Quantum Physics.
Mind Creates Reality

YOUR REALITY IS A HOLOGRAPHIC PROJECTION OF YOUR CONSCIOUSNESS
The Secrets of the Universe Unveiled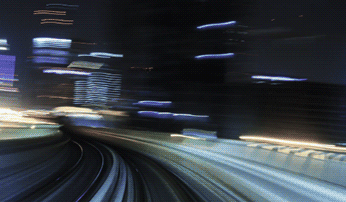 C = Ef:  MIND FORMS MATTER:  FAST TRACK TO SUCCESS
Your Fast Track to Success  links (C = Ef) above load in milliseconds
Click above
YOU ARE THE CREATOR OF EVERYTHING IN YOUR LIFE
Waking Up In a Dream & Learning Conscious Co-Creation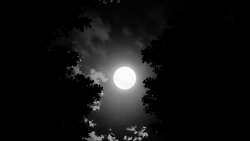 If you are having a bad experience, you can learn astral projection to leave your body, but that is a challenge for most people. It is much easier for most to change what they are creating. This is like changing the station by changing your thinking.
I can teach you how not to create a bad experience in the first place, through simple metaphysical principles.

You are the creator, director, actor and audience of the life you are creating. By your choices, thoughts and emotions you select what events you would like to experience. However, the actual work of creation takes place on inner levels.
Your reality is a product of your beliefs, thoughts and emotions. These shape energy which then forms dream-like sequences in the subconscious and on deeper levels.
Depending on your future thoughts on the subject your goals you wish to manifest, these inner thoughtforms evolve in the same way a fetus does when a woman is pregnant, or seeds in an incubator.
When conditions are right and the intensity of the thought-form sufficient, the conscious mind makes a decision on a conscious or subconscious level that activates the probability. The holographic conscious energy probability then rises to the surface and manifests as a physical event you experience.
The whole process is under your control, it is only that our civilization has not taught these simple processes of manifestation of thought.
DISCOVER MAGAZINE Life creates the cosmos
The solution to the world's problems.  Your thoughts create your reality.


Click above
It's all so easy!
Assumptions are belief. Anything you assume to be true you tend to create physically.
If you want to change your life, just change what you are telling yourself is true in your head. A situation can have any outcome. The outcome is set by you. If you tell yourself in your head, this is going to work out, or, the result will be positive, then that is what you tend to create. This is why affirmations are so valuable.
Begin to change your life by applying affirmations on a daily basis. If possible, learn to think in affirmations.
Manifesting anything you want in life is easy when you know how. Begin to create your dreams now!
Probabilities
You are constructing yourself and your world out of probabilities. Physical reality is the movie or program playing on a much greater, finer set that is you true reality. You are creating the movie, and you are so good at it, that you mistake it for all of reality.
You are in the set and the movie at the same time. It may seem like the movie is real, but you are creating it by selecting and inserting scenes.
The scenes and details are selected elements of probabilities.
You chose events from a supply of probable events in the same basic way you choose ingredients to bake a cake, or an artist chooses color paints from his pallet.  Events are thoughts materialized. Think good thoughts – claim your destiny!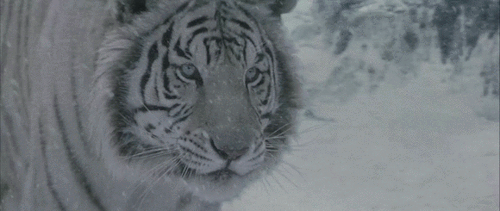 Click above to learn more
DISPEL THE MYTH: Materialism Is a Myth — Your Life Experiences Are Your Thoughts Materialized
Don't listen to myth. It doesn't matter that the majority don't know the facts, what matters is that you know. It's important because your life is important!
People are not telling you the truth because the world is basing its assumptions on 16th century science.
Your destiny is to create your grandest dreams. Physically it may take a period of time before your new thoughts manifest, but spiritually it is instantaneous.
C = Ef - EQUATION: Origin and Meaning
---
"What is right is not always popular, and what is popular is not always right."
— Albert Einstein
---
You don't need to know scientific principles to understand that quantum physics has proven the mechanistic view is false.
Click above
Quantum Mechanics

Quantum mechanics sounds so strange only because we are still being taught the wrong worldview.
Physicist are on the trail of truth while other fields of science have been moving in the opposite direction. Scientists in other fields do not generally listen to what the physicists are saying and merrily go along building their theories on antiquated assumptions as to what constitutes reality.
The difference between the two views of reality may lead you to think quantum mechanics may be wrong. Some scientists want you to believe that. Quantum mechanics is real, it is the rest of science that is barking up the wrong tree.
REG: Consciousness & Intention Studies
Click above
Matter contains characteristics of intelligence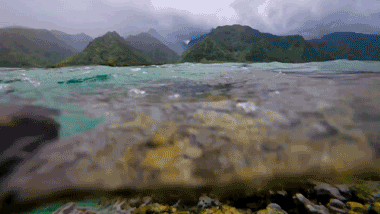 Physicist have come a long way since the 1600's. It is currently accepted that matter is constructed out of energy. If this energy contains inconceivable amounts of information, how can we assume this energy is not a form of consciousness? How can we assume that it does not contain some degree of consciousness.
Everything is energy, and everything is consciousness.
What is alive and what is dead? Actually, nothing is dead and everything is alive. If life is a factor of complexity, everything is alive.
The universe itself is consciousness
Science has one foot in one paradigm and one foot in another, and the world is following the foot that is in the wrong paradigm. The paradigm by which the world operates is the mechanistic one. Yet every physicist knows this is not the right paradigm.
The mechanical paradigm just can't account for what we have learned in the past hundred years. Not only is the universe made of waves of energy, but these waves are filled with what can only be surmised to be intelligence.
Infinity is a field of energy out of which "particles" are formed. The particles are only disturbances of energy in an infinite energy field. Furthermore, each little wave of energy within this infinite field contains almost unlimited information.
One quantum wave can hold 280 quintillion bits information.
That's 280,000,000,000,000,000,000 bits of information!.
This amount of information is approximately equal to all your memories in your entire lifetime. In other words, physical matter has characteristics we normally attribute to consciousness or intelligence because it is.
NBC NEWS REPORT: Universe is Conscious
Does My Mind Form Matter?
Once you realize that the universe itself is consciousness, you cannot get around the fact that mind forms matter, because mind is matter.
With this realization your life changes. You realize reality is a lot nicer place to be. You are the director of your reality. You create it.
You realize that you can solve any problem and live your dreams.
Create Quantum Doors to Success
CONSCIOUSNESS CREATES REALITY
Click above
I want you to be able to create whatever you want in life. To do that you need to focus and understand the following.
There is No One-Self, One-World Time-Line
You are multidimensional. You do not live a single-person-single-life-time-line from birth to death.
You are not one self moving through one world from birth-to-death.

You and the world do not exist that way.

Click here for top physicist's scientific description.

The world does not exist outside of you (around you).

That world seemingly "out there" is not the real reality you are in.

You are not in a single objective reality which you experience (relatively outside of what you control).

What you see around you and who you apparently are now is only part of your reality.

The truth is much more beautiful than you can imagine.
REAL SCHOOL Advanced FREE Articles You can have anything you want in life. Creating what you want in life a lot easier than you may think.
THE SOLUTION TO ALL OF HUMANITY'S PROBLEMS & The Secret to Creating the Life You Want
How to Achieve All Goals Easily
REAL SCHOOL Advanced FREE Articles
MANIFESTING VIDEO & DROPBOX LIBRARY
View FREE prosperity video!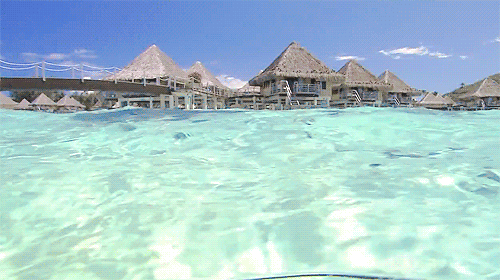 Repeat affirmations while watching more videos to  manifest superior wealth!



Helping you to create the life you want!
Your own personal  METAPHYSICAL LIBRARY!
.

The drop-down boxes & buttons lead you to profound & amazing metaphysical insights. The Solution to Problems. Manifest Unlimited Money..
---
Click on the drop-down boxes to find the information you need.
Click above
Click above
Click above

The First Key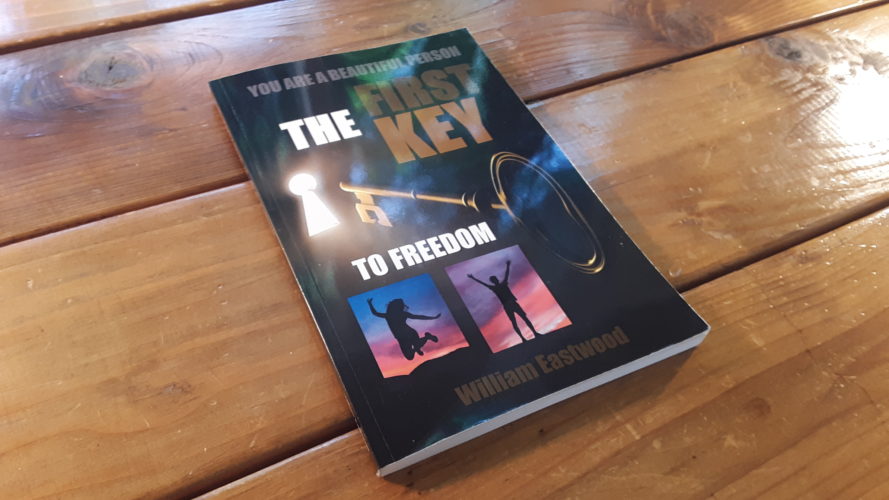 The perfect gift that keeps on giving! 

Show them you care by sending a book rather than a card! 

From $3.99!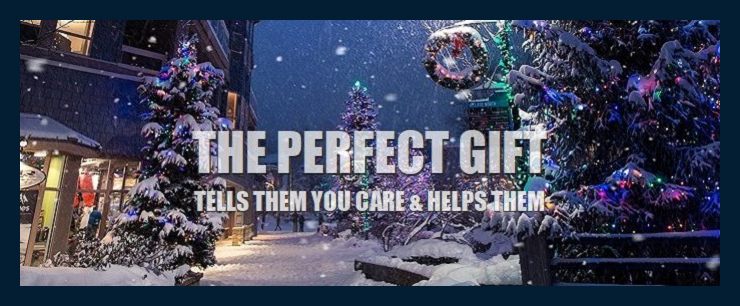 Click above
How do thoughts create matter?
The conscious mind directs unconscious activity that results in the actualization of our beliefs, thoughts and emotions.
Thoughts are energy which continues to exist. Thoughts combine with similar thoughts on inner levels. These turn into probable events which contain the impetus and pattern necessary to evolve into the complexity of matter.
Once sufficient intensity is achieved and certain requirements met, selected probable events manifest as ordinary events.
The balance of your thoughts, intentions, expectations, and those areas where you are focused or deeply emotionally involved will materialize as dominant areas of experience.
How do I create what I want?
It may take determination and resolve to change your position, circumstances and personal experience, but negative thoughts and moods will hold you back.
It is necessary to take back control of your mind and life from the internal judge and victim. The voices that tell you what is possible or not possible that come from within you are like little personalities with their own opinions. These are the voices of beliefs you hold.
These beliefs that exist in your subconscious were created when you were very young. You internalize the beliefs and values of your parents and the entire civilization.
Contemporary worldviews are based on myth. To be free to create what you want you must dispense with those particular myths that you internalized as a youth. Doing so will allow you to create everything you want in life effortlessly.
You are in control of your life. The conscious mind controls what enters and grows in the subconscious. You must gain awareness of what you are telling yourself is or is not true in your head. Then you must learn to project what you want in belief, thought, imagination, expectation, affirmation and emotion.
Before I learned to efficiently influence reality with my thoughts, I had to battle an antagonistic set of detrimental beliefs I had inherited early in life. The main problem causing me to suffer in life was the inner judge (parasite) within sabotaging everything I set out to accomplish.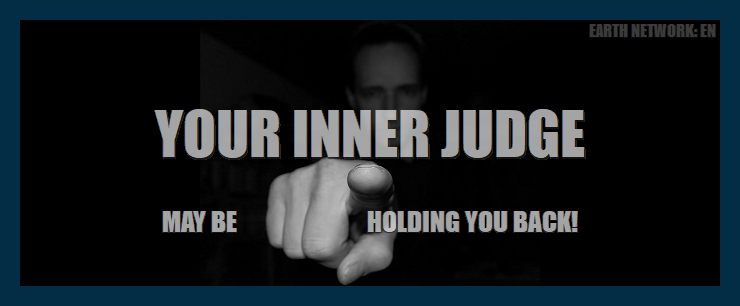 Only 1 in 100 people are free!
The Inner Judge & Victim Control Us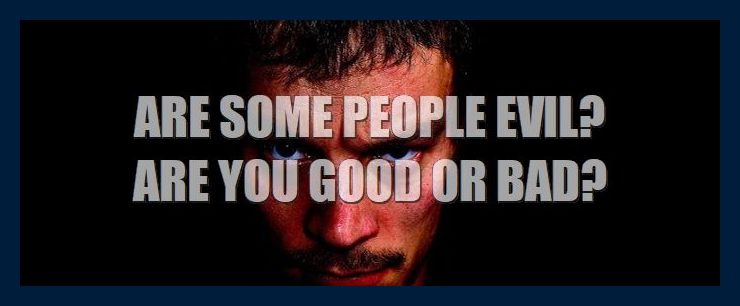 Anything is possible. Create your dreams. Start today..

KNOW WHO YOU ARE: We need to wake-up within the dream, and enter our true life.

Primary article concludes here.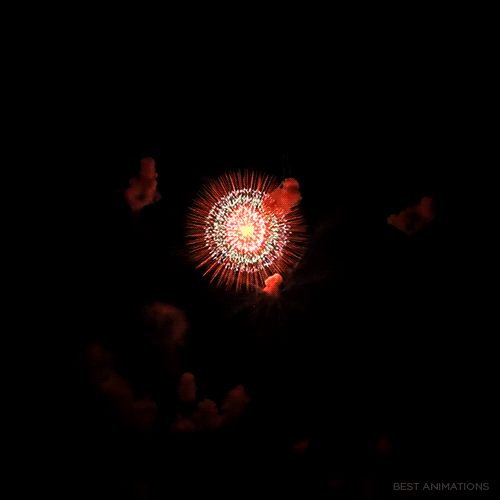 How Does Consciousness Create Reality? Are Your Life Experiences Your Thoughts Materialized?
Copyright © 2019 by William Eastwood

RESEARCHING CONSCIOUSNESS SINCE 1975

Achieve all your ambitions with POWERFUL EN books
EARTH NETWORK BOOKS By William Eastwood

Anything is possible. Create your dreams. Start today.

KNOW WHO YOU ARE:  We need to wake-up within the dream, and enter our true life.

Anything is possible. Create your dreams. Start today.

THE SECRETS OF THE UNIVERSE UNVEILED: A sample of chapter one of the EN course.


Click on rotating earth at the top of every page for your daily affirmations.

6" by 9" paperback
Be ready, because if you read this book you will get what you want in life and you will know how to solve the world's problems from bullying to wars.
From the upper echelons of the scientific establishment comes a completely new definition of reality and the human being. The most advanced physics in the world suggests that accumulated knowledge in all fields is based on a false premise.
This remarkable new way of looking at the universe is supported by two more of the world's  most  eminent thinkers ― Stanford neurophysiologist Karl Pribram, & University of London physicist David Bohm, a former protege of Einstein's.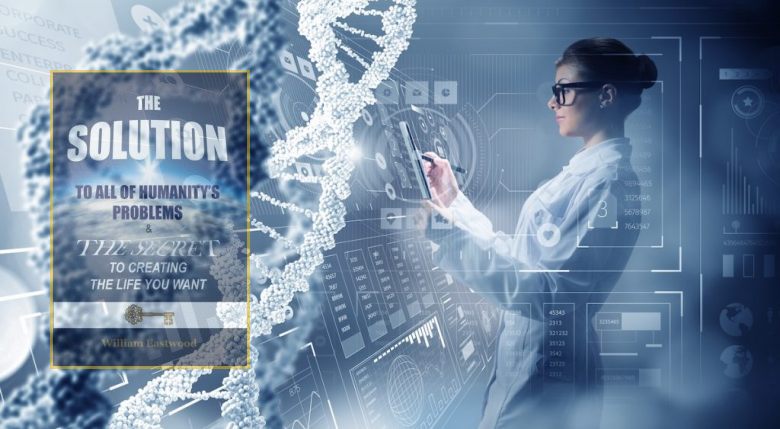 Those who suffer INEXCUSABLE AUTHORITARIAN ATTACKS TO SILENCE THEIR WORK may have something others do not want you to know. This is precisely why you should read The Solution...
Click above to learn more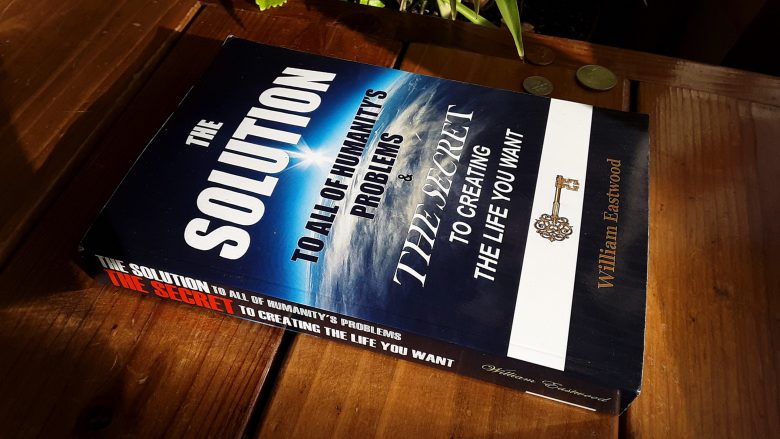 Acquire the knowledge necessary to create anything you want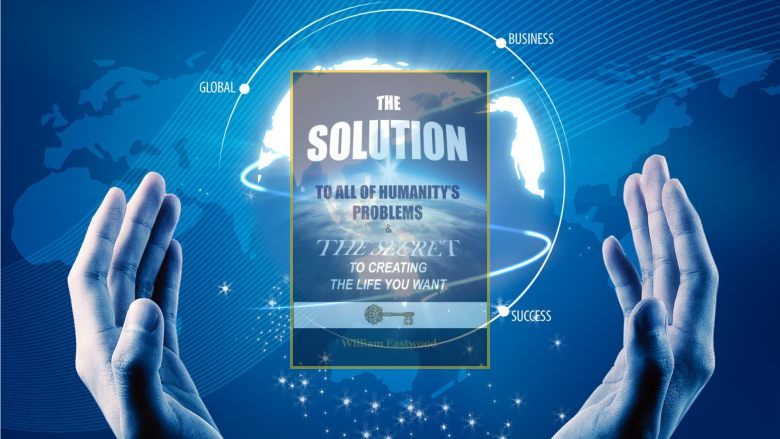 Websites based on this book.
DISPEL THE MYTH: Claim Your Destiny!
---
Does Your Consciousness and Mind Form Reality?
Your Fast Track to Success  links (C = Ef) above load in milliseconds

Get the facts from the best sites
Extended articles of merit

Recommended site: Thoughts create matter
You can live anywhere in this beautiful world
Life is good
Photo collection in and after articles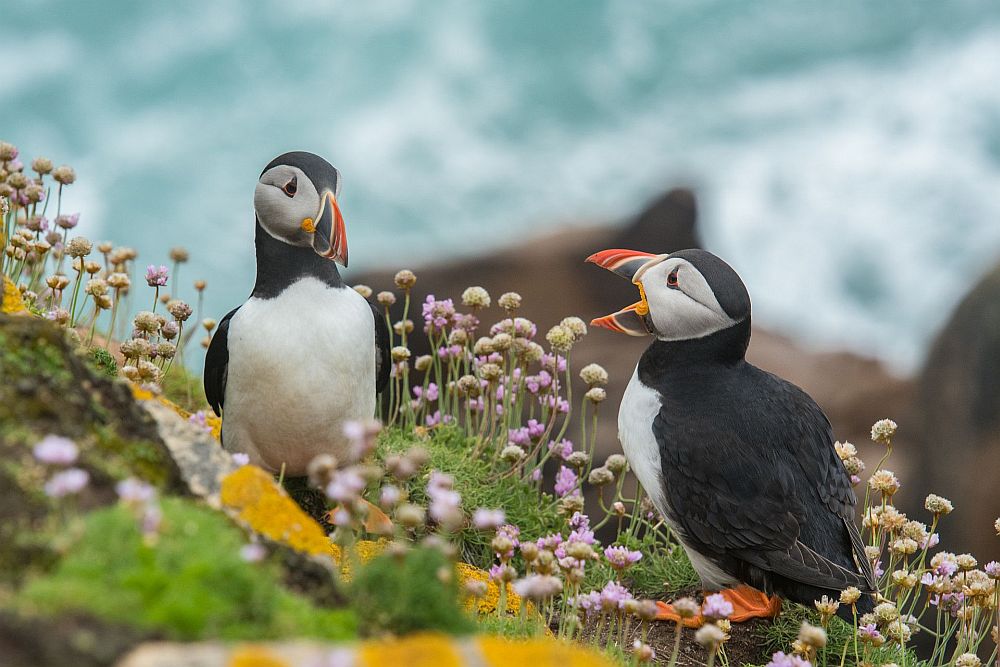 Look at nature and you will see the truth
---
Categories: CONSCIOUSNESS CREATES REALITY. Mind Does Create Your Life Experience. How does consciousness create reality and human experience? Metaphysical consciousness education, school and books. How Does Consciousness Create Reality? Can My Mind Manifest Physical Events? Quantum physics supports how consciousness creates and forms reality and matter, your life and existence in general. Click on our site and books to learn more.
How Does Consciousness Create Reality? Are Your Life Experiences Your Thoughts Materialized?
To change any element of the movie you call life, you have to change your thinking. Altering the mind alters your life. There is no other way to change your life & destiny.
The concepts conveyed in this website are within these books.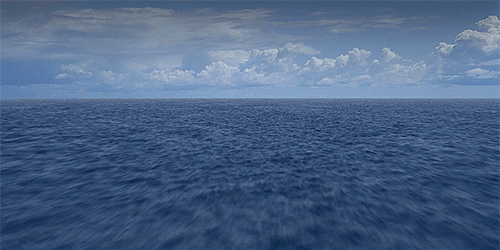 www.MindFormsMatter.com