---

Does Consciousness Create Reality? Are Your Life Experiences Your Thoughts Materialized?
---
Does consciousness create reality?
Are your life experiences your thoughts materialized?
I will answer these questions now.
---
Yes, consciousness creates your and my reality. Consciousness is all that exists. Matter and reality are expressions of consciousness.
Click above to learn more
NOVA CPTV: Matter is a State of Consciousness
---
Yes, your life experiences are your thoughts materialized. Your beliefs, thoughts and emotions form your reality. Thoughts and emotions are electromagnetic energy that form events and reality.
Click above to learn more
FIVE NOBEL PRIZE WINNER'S FINDINGS
---
You are a lot smarter than you think you are. Your physical brain is just a tool you use that serves as a window allowing you to look into time-space. The mind is the real miracle because the mind creates the brain and your physical reality, and not in the past, but continuously!
The projection is only part of the whole process, and the projected hologram is a fantastic physical reality in its own right. The hallucination is real!
The brain allows the inner mind to perceive and create physical reality. The inner self creates the brain. You are the portion of your inner mind which is looking out through the physical brain into physical reality.
You are really in a fourth dimension looking into a three-dimensional reality. Even if your mind hallucinates your life, your life is still real. Reality is just different than you may have been taught.
Click above to learn more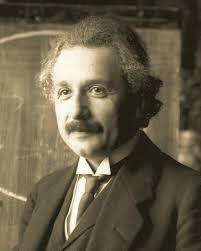 You are a lot smarter than you think you are. You are brilliant enough to form a brain and enter into a physical dimension that appears so convincing that you fool yourself into thinking it is the primary reality. Most people mistake the ego for 100% of who they are and the physical world for the entirety of reality. But this is what you intended, but with one addendum.
We chose to forget our home to make reality more believable and so that we would be overjoyed when we became aware again of the whole picture. It is much more fun this way, although at times very scary. When you are in pain it seems too real, mostly because you have forgotten how to exit a bad experience.
Your thoughts create your reality regardless of what anyone says to the contrary
How can everyone be wrong?
---
In the same way anyone thinks they are right — cognitive dissonance. They see what they want to see.
Because our thoughts create our reality, the thought that our thoughts do not create our reality creates our reality. Not only are our beliefs projected into events holographically, but they also filter our perception, which is why people are always convinced they are right. Our civilization is hypnotized by the strong belief that our thoughts do not create reality. But…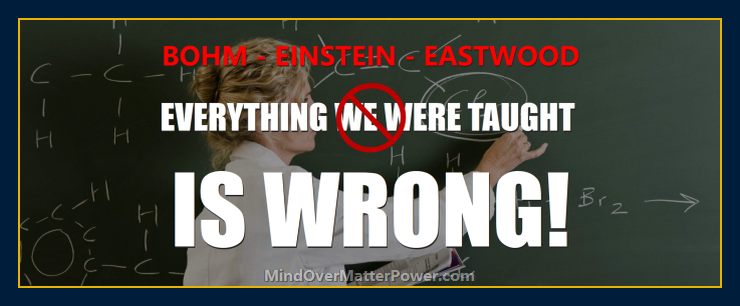 How can the experts and scientists be wrong?
---
To understand the "authority" of this site and the power of collective hypnosis, click FAQs below. Otherwise you may never understand our credibility.
Click above to learn more
Create Your Own Reality MindFormsMatter.com
The solution to the world's problems.
Your thoughts create your reality, but that's not all.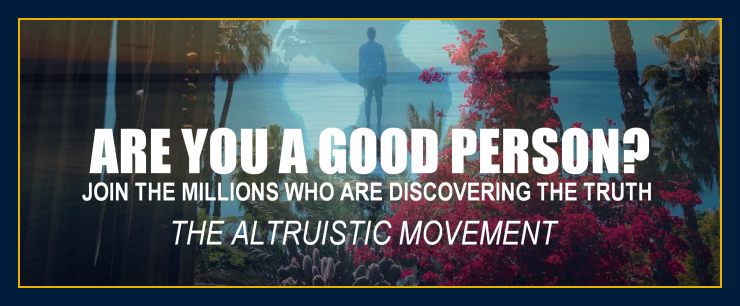 Click above to learn more
Does your conscious mind really create your reality?
---
Yes, your conscious mind absolutely does create your reality. You are in control of everything your experience, and you can learn how and why, and to master the process. The creation of events is a process of selecting probabilities.
The world's most advanced and credible scientific evidence is right in front of us.
An explanation of how consciousness creates matter is inherent in wave-particle duality, the greatest scientific discovery of all time.

In his 1924 Ph.D. thesis and groundbreaking contributions to quantum theory, Nobel Prize winner, Louis de Broglie postulated the wave nature of electrons and suggested that all matter has wave properties. This concept is known as wave–particle duality, and forms a central part of the theory of quantum mechanics.
The wave-aspect of anything in nature is an energy field that contains huge amounts of information. What is a thought but an energy field containing information?
Both waves of matter and thoughts are electromagnetic energy. Matter and waves are the same thing. The facts are right in front of us.
How does your consciousness create your reality?
We already know the senses perceive, but they also project, and this is what is not widely known. The senses project and then perceive. Your thoughts literally create your reality.
This remarkable new way of looking at the universe is supported by two more of the world's most eminent thinkers ― Stanford neurophysiologist Karl Pribram, & University of London physicist David Bohm, a former protege of Einstein's.
Click here to get author's view of reality and your consciousness, and why the metaphysical worldview conflicts with science, psychology and other disciplines and fields of study and inquiry. 
Real school goes directly to the heart of the new paradigm and empowers you to create any outcome in a more effective way.
Why everything we have learned is wrong: The great myths of modern man (this page also describes the basic components of the new, kinder and more factually accurate paradigm).
A simple example of how you actually create events by selecting probabilities within the context of a multidimensional existence.
The fundamental unit of reality: Consciousness Energy Unit
How consciousness units forms matter and reality
Thoughts are energy and energy cannot be destroyed.  Any subjective activity within your mind is in the form of Consciousness Energy Units (CEU's). Like seeds, CEU's possess their own impetus for growth and materialization. CEU's continue to exist and pass through inner levels of the mind to form pre-matter within and below the subconscious.
On the deepest level, CEU's activate a universal algorithm that exists in all consciousness. When sufficient energy is accumulated, CEU's form into matter according to the pattern your originating thought-forms have imbued them with. This process is as natural as water turning into ice.
Never face reality
---
Your life is not a concrete, immovable thing. It may feel that way because you cannot change it except by your thoughts. What you see around you cannot be changed through physical force. The old status quo will just bounce back, and your patterns will repeat.
You station in life, the opportunities or disasters that come your way are a result of your subjective activity. If you change your thinking you will change your life. There is no other way to make changes in your life.
Has anyone ever told you that you must face reality? When you are afraid, is that kind of thought what you fall back too?
The statement that you must "face reality" is the perfect embodiment of myth. This statement clarifies the new paradigm by stating what it is NOT. We were taught to think of the world as a kind of immovable concrete reality exiting independent of us. It is not.
What you see around you, your circumstances and opportunities are a projection of how you have been directing your energy. Your environment and station in life is malleable and a reflection of your thoughts and emotions.
What you assume to be true appears on the stage of life.
If you think that reality as a kind of immovable concrete thing of great weight then that is what it will be. You may think your job is one of great struggle and responsibility. Then you are trapped by being forced to live within the heavy and sufferable context you are creating.
if you see reality as past generations did through the lens of myth then you will see yourself as a victim. If, on the other hand, you understand and accept the new view of reality being a projection of your assumptions, then you can let go of the attitudes of previous generations. You can then use your thoughts as an artist uses paints to shape your projection into a masterpiece.
When you advance further, you notice that your opportunities include only that which you have brought about through your assumptions, focus and emotions. Your free will is a factor of past thoughts and emotions because nothing is created in physical reality. A raise, for example, is a product of many past thoughts and emotions. It is not something that exists independently as a reality you have simply come in contact with because of your good luck or whatever.
I impel you to look at life as an artist looks at a painting he or she is creating. You are creating it and you are a good, deserving and competent artist. Follow your bliss and passions and create the best possible reality with joy and excitement.
Keep your energy high through seeing the positive in everything and the opportunities you have and progress you are making.
You are a creator.
Probabilities are infinite and a miracle to behold.
The content above is taken from my new manifesting book.
45

EASTWOOD
45 years of research goes into every book
.
Material from book is previewed in these and other locations.
WHO YOU REALLY ARE: Read more…
45-YEAR STUDY: Read more…
MAGIC GUIDEBOOK: Read more…
A MORE EFFECTIVE WAY TO SOLVE PROBLEMS: Read more…
THOUGHTS CREATE MATTER: Read more…
YOU SPEAK YOUR LIFE: Read more…
You create your reality with your thoughts. You have an amazing opportunity to create anything you want in life.
Click above to learn more
---
Consciousness Creates Reality.
How Do I Create Physical Events?
Can My Mind Manifest Anything?
My Life Experiences
Are My Thoughts Materialized.
Quantum Physics.
Mind Creates Reality

Your reality is a holographic projection of your consciousness
You are the creator of everything in your life.
The Secrets of the Universe Unveiled
Waking up in a dream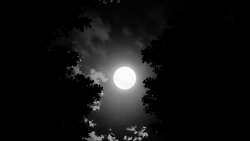 If you are having a bad experience, you can learn astral projection to leave your body, but that is a challenge for most people. It is much easier for most to change what they are creating. This is like changing the station by changing your thinking.
I can teach you how not to create a bad experience in the first place, through simple metaphysical principles.

You are the creator, director, actor and audience of the life you are creating. By your choices, thoughts and emotions you select what events you would like to experience. However, the actual work of creation takes place on inner levels.
Your reality is a product of your beliefs, thoughts and emotions. These shape energy which then forms dream-like sequences in the subconscious and on deeper levels.
Depending on your future thoughts on the subject your goals you wish to manifest, these inner thoughtforms evolve in the same way a fetus does when a woman is pregnant, or seeds in an incubator.
When conditions are right and the intensity of the thought-form sufficient, the conscious mind makes a decision on a conscious or subconscious level that activates the probability. The holographic conscious energy probability then rises to the surface and manifests as a physical event you experience.
The whole process is under your control, it is only that our civilization has not taught these simple processes of manifestation of thought.
DISCOVER MAGAZINE Life creates the cosmos
45

EASTWOOD
45 years of research goes into every book
What is stopping our evolution?
---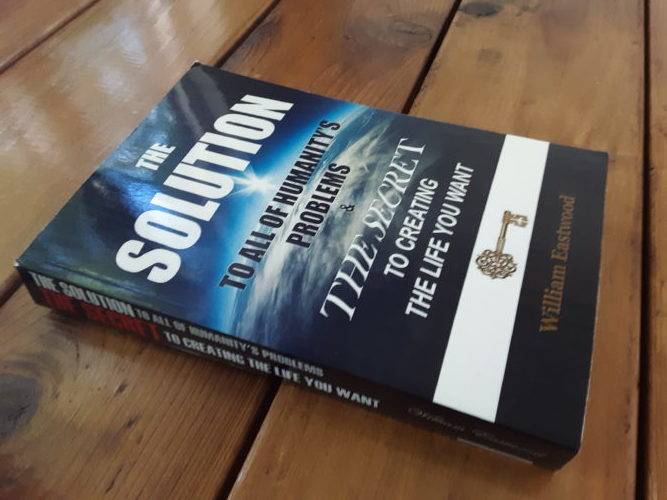 Click above to learn more
It's all so easy!
Assumptions are belief. Anything you assume to be true you tend to create physically.
If you want to change your life, just change what you are telling yourself is true in your head. A situation can have any outcome. The outcome is set by you. If you tell yourself in your head, this is going to work out, or, the result will be positive, then that is what you tend to create. This is why affirmations are so valuable.
Begin to change your life by applying affirmations on a daily basis. If possible, learn to think in affirmations.
Manifesting anything you want in life is easy when you know how. Begin to create your dreams now!
Probabilities
---
You are constructing yourself and your world out of probabilities. Physical reality is the movie or program playing on a much greater, finer set that is you true reality. You are creating the movie, and you are so good at it, that you mistake it for all of reality.
You are in the set and the movie at the same time. It may seem like the movie is real, but you are creating it by selecting and inserting scenes.
The scenes and details are selected elements of probabilities.
You chose events from a supply of probable events in the same basic way you choose ingredients to bake a cake, or an artist chooses color paints from his pallet.  Events are thoughts materialized. Think good thoughts – claim your destiny!
Click above to learn more
DISPEL THE MYTH: Materialism Is a Myth — Your Life Experiences Are Your Thoughts Materialized
Don't listen to myth. It doesn't matter that the majority don't know the facts, what matters is that you know. It's important because your life is important!
People are not telling you the truth because the world is basing its assumptions on 16th century science.
Your destiny is to create your grandest dreams. Physically it may take a period of time before your new thoughts manifest, but spiritually it is instantaneous.
C = Ef - EQUATION: Origin and Meaning
---
"What is right is not always popular, and what is popular is not always right."
— Albert Einstein
---
You do not need to know scientific principles to understand that quantum physics has proven the mechanistic view is false.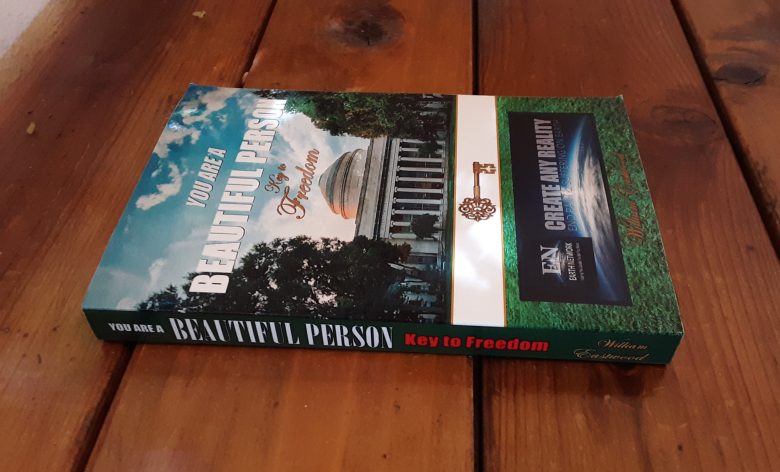 Click above to learn more
Quantum mechanics
---
Quantum mechanics sounds so strange only because we are still being taught the wrong worldview.
Physicist are on the trail of truth while other fields of science have been moving in the opposite direction. Scientists in other fields do not generally listen to what the physicists are saying and merrily go along building their theories on antiquated assumptions as to what constitutes reality.
The difference between the two views of reality may lead you to think quantum mechanics may be wrong. Some scientists want you to believe that. Quantum mechanics is real, it is the rest of science that is barking up the wrong tree.
REG: Consciousness & Intention Studies
Matter contains characteristics of intelligence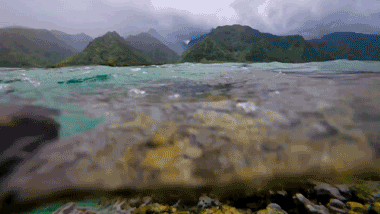 Physicist have come a long way since the 1600's. It is currently accepted that matter is constructed out of energy. If this energy contains inconceivable amounts of information, how can we assume this energy is not a form of consciousness? How can we assume that it does not contain some degree of consciousness.
Everything is energy, and everything is consciousness.
What is alive and what is dead? Actually, nothing is dead and everything is alive. If life is a factor of complexity, everything is alive.
The universe itself is consciousness
Science has one foot in one paradigm and one foot in another, and the world is following the foot that is in the wrong paradigm. The paradigm by which the world operates is the mechanistic one. Yet every physicist knows this is not the right paradigm.
The mechanical paradigm just can't account for what we have learned in the past hundred years. Not only is the universe made of waves of energy, but these waves are filled with what can only be surmised to be intelligence.
Infinity is a field of energy out of which "particles" are formed. The particles are only disturbances of energy in an infinite energy field. Furthermore, each little wave of energy within this infinite field contains almost unlimited information.
One quantum wave can hold 280 quintillion bits information.
That's 280,000,000,000,000,000,000 bits of information!.
This amount of information is approximately equal to all your memories in your entire lifetime. In other words, physical matter has characteristics we normally attribute to consciousness or intelligence because it is.
NBC NEWS REPORT: Universe is Conscious
Click above to learn more
Does my mind form matter?
---
Once you realize that the universe itself is consciousness, you cannot get around the fact that mind forms matter, because mind is matter.
With this realization your life changes. You realize reality is a lot nicer place to be. You are the director of your reality. You create it.
You realize that you can solve any problem and live your dreams.
Create Quantum Doors to Success
CONSCIOUSNESS CREATES REALITY
45

EASTWOOD
45 years of research goes into every book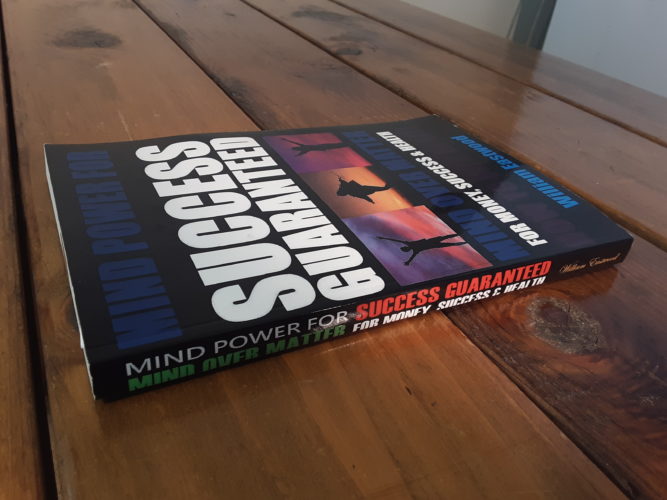 Click above to learn more
I want you to be able to create whatever you want in life. To do that you need to focus and understand the following.
There is no one-self, one-world time-line
---
You are multidimensional. You do not live a single-person-single-life-time-line from birth to death.
You are not one self moving through one world from birth-to-death.

You and the world do not exist that way.

Click here for top physicist's scientific description.

The world does not exist outside of you (around you).

That world seemingly "out there" is not the real reality you are in.

You are not in a single objective reality which you experience (relatively outside of what you control).

What you see around you and who you apparently are now is only part of your reality.

The truth is much more beautiful than you can imagine.
You can have anything you want in life.
Creating what you want in life a lot easier than you may think.
Click above to learn more
How to Achieve All Goals Easily
45

EASTWOOD
45 years of research goes into every book
ePub: (eBook)
---
The human race will be saved!
---
A new unifying principle is the only solution to save humanity from the potential destruction that exists at this time in history.
Our very survival is now at stake, and that is why I am grateful that I can help at this time to make a difference and help to move the human race in the most beneficial direction possible.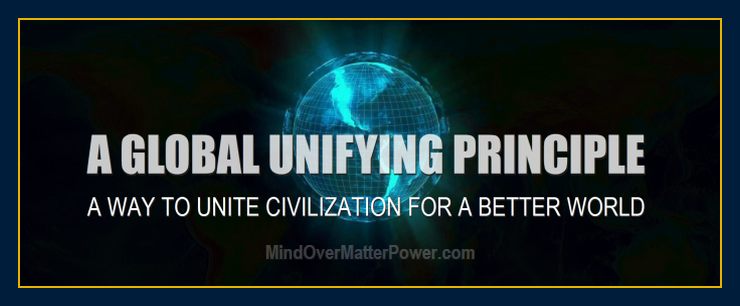 A highly recommended article.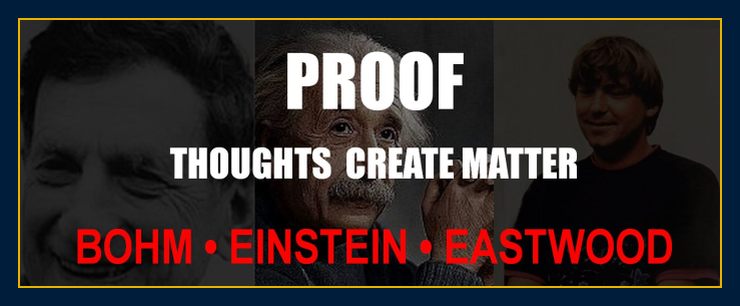 .
Eastwood founded the Altruistic Movement (below).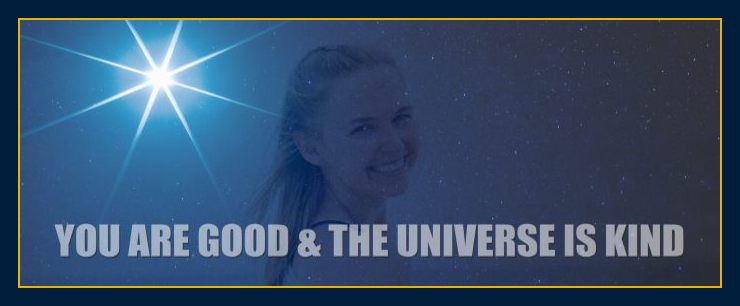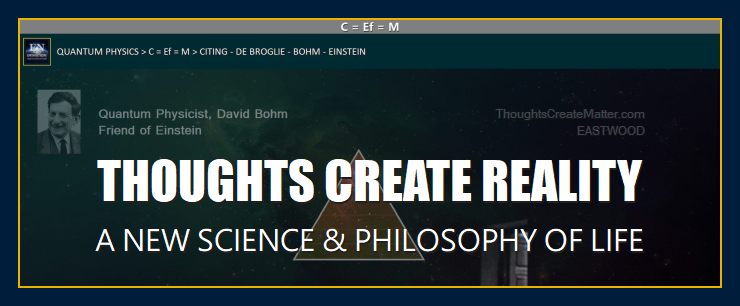 45

EASTWOOD
45 years of research goes into every book
What happened?
---
There are many problems in the world today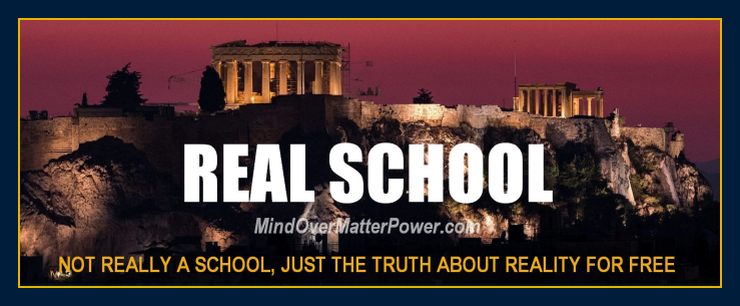 TRANSFORM AND IMPROVE YOUR LIFE IN EVERY POSSIBLE WAY
If you wish to go to the next level and support the improvements that our work is bringing to the world, take a book with you.
---
Help to put an end to starvation in the world... children suffering... human rights violations... conflicts and more by buying a book. (see: EN mission statement).
When you buy a book, consider it a donation helping people around the world (see: Mission Great Civilization).
---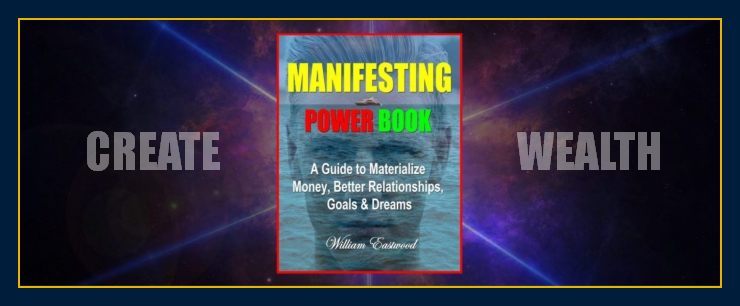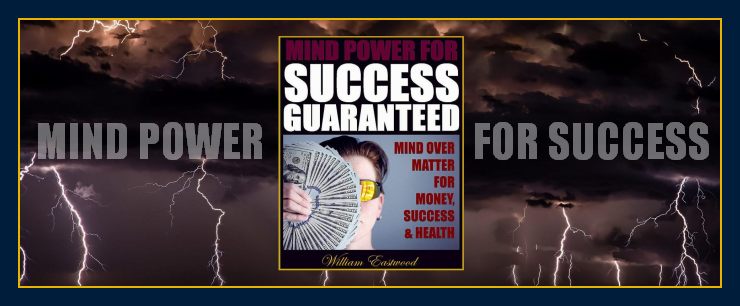 If you are unable to afford a book, the daily affirmation page can get you started on your way to materializing all your goals and aspirations.
Affirmations are the science of reprogramming the mind for success. Everything we have been taught is wrong, yet our beliefs and thinking habits often resist our efforts to change them. This is why our affirmation science is needed. We are providing what the people of the world are asking for.

Click on the spinning globe at the top of any page to go to the day's affirmation page.
These principles are extremely practical.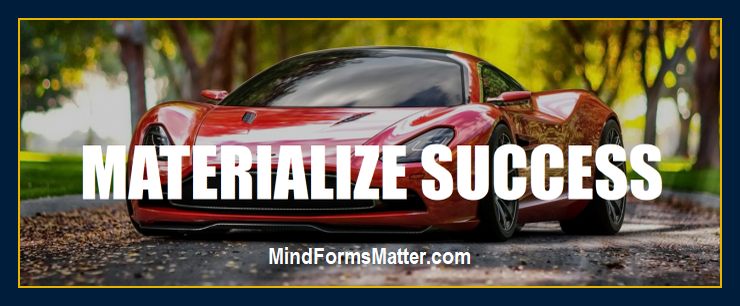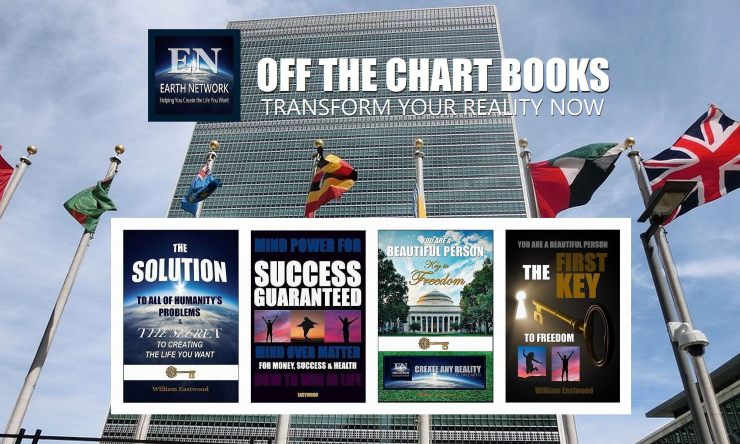 WILLIAM EASTWOOD
Author of Earth Network articles and books.
"I appreciate people supporting my work because I paid a high price to be the first to bring this knowledge to the world.
What do you want to create? Eastwood's methods of achieving goals are based on new scientific paradigm of University of London physicist David Bohm, a former protégé of Einstein's and over 45-years of research and application. These methods work. Begin now to create the reality you have only dreamed of with William Eastwood as your guide.
THE LANGUAGE OF BULLIES, cruelty, and division are products of a deeper entrenched problem in the U.S. in particular. The nation's problems are only symptoms of the actual underlying problem. Read more.
There is a story behind this site and books. There are huge changes taking place in the world. The forerunners are running up against those barriers that prevent progress in the world.
If you have not yet seen our other three sites, please click on the two websites below.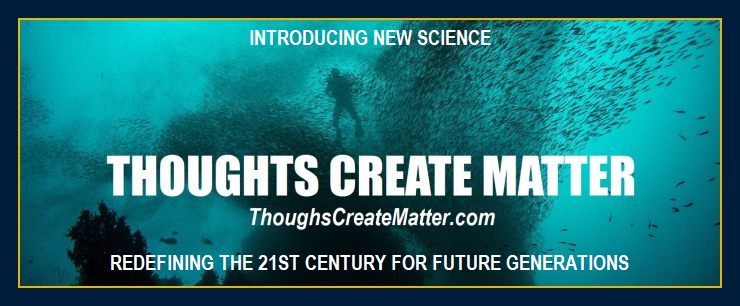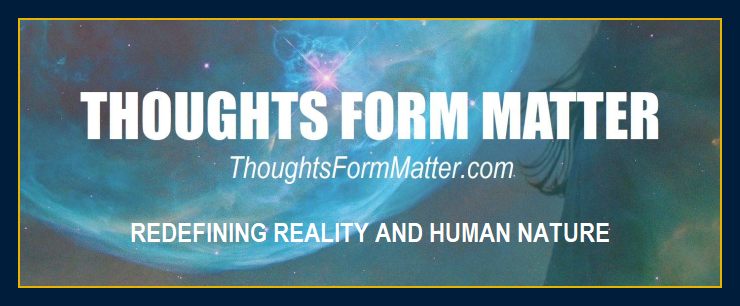 The buttons below go to key pages on our four websites.
---
Click above to learn more
---
For an easy to understand article to put things in perspective, click below.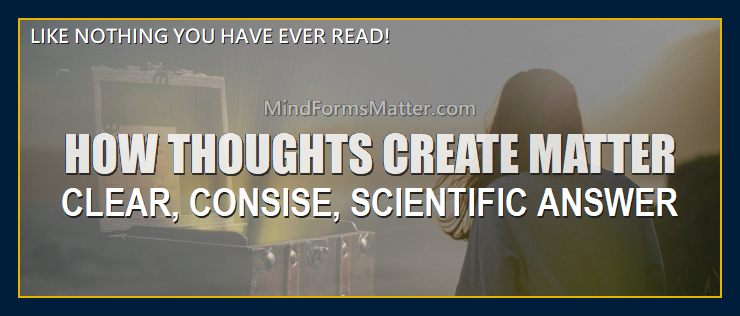 We need to shift the entire world to new thinking, as Einstein points out, to advance and solve our problems.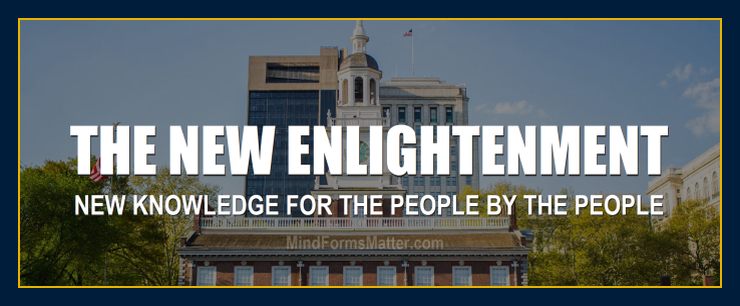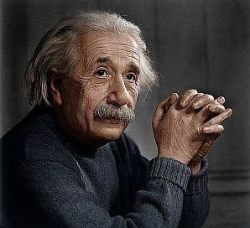 "Great spirits have always encountered violent opposition from mediocre minds."
― Albert Einstein
To change the world you have to interact with the world. If you want to get rid of ignorance, ignorance fights back, even in the U.S.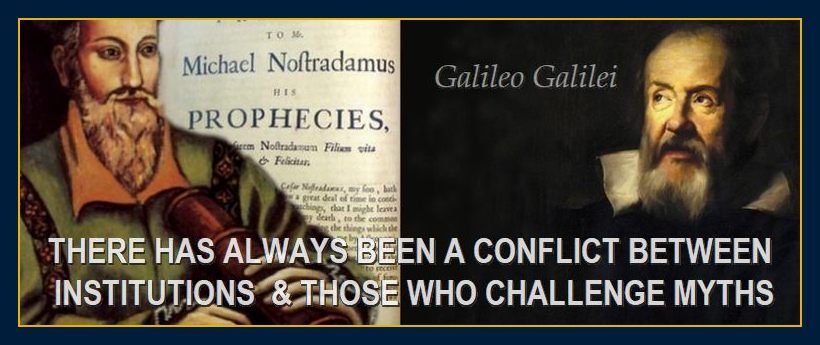 TWO OF 12 POPULAR BOOKS BY WILLIAM EASTWOOD
   
THE FIRST KEY: $3.99 

Phoenix

International 5 STAR Review
Verified Purchase

Paperback / eBook DIRECT FROM MANUFACTURER - most reliable source -fastest delivery - lowest price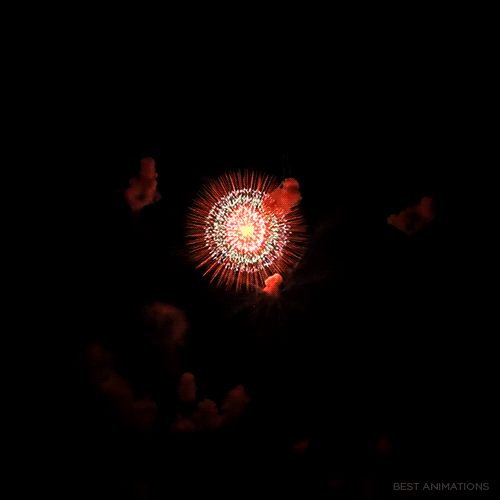 How Does Consciousness Create Reality? Are Your Life Experiences Your Thoughts Materialized?
Copyright © 2019, 2021,  by William Eastwood.
Primary article concludes here.
---
FOUR SCIENTIFIC EDUCATIONAL SITES — ONE PHILOSOPHY
A singleAMAZING philosophy!
100's of articles!
4 EN websites!
They are meant to be used together.
Click between them!
Click below for list of articles.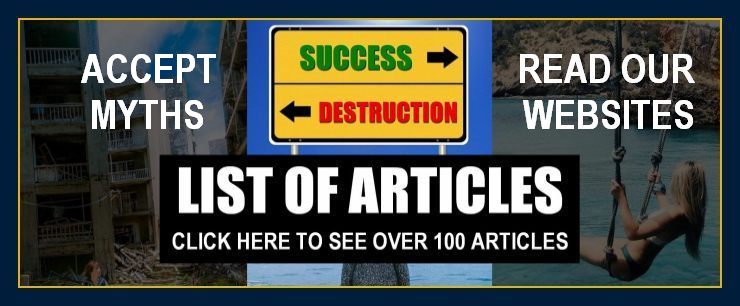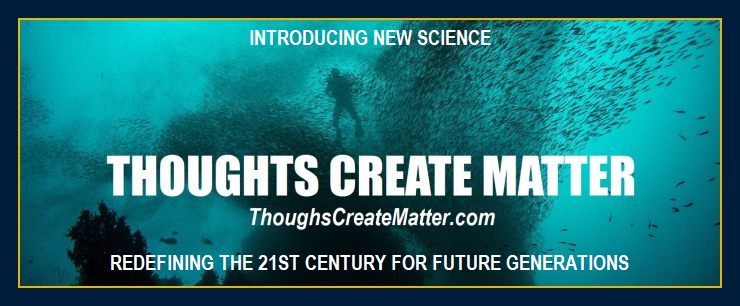 Mind Forms Matter Links
Extended articles of merit

Recommended site: Thoughts create matter
You can live anywhere in this beautiful world
Life is good
Photo collection in and after articles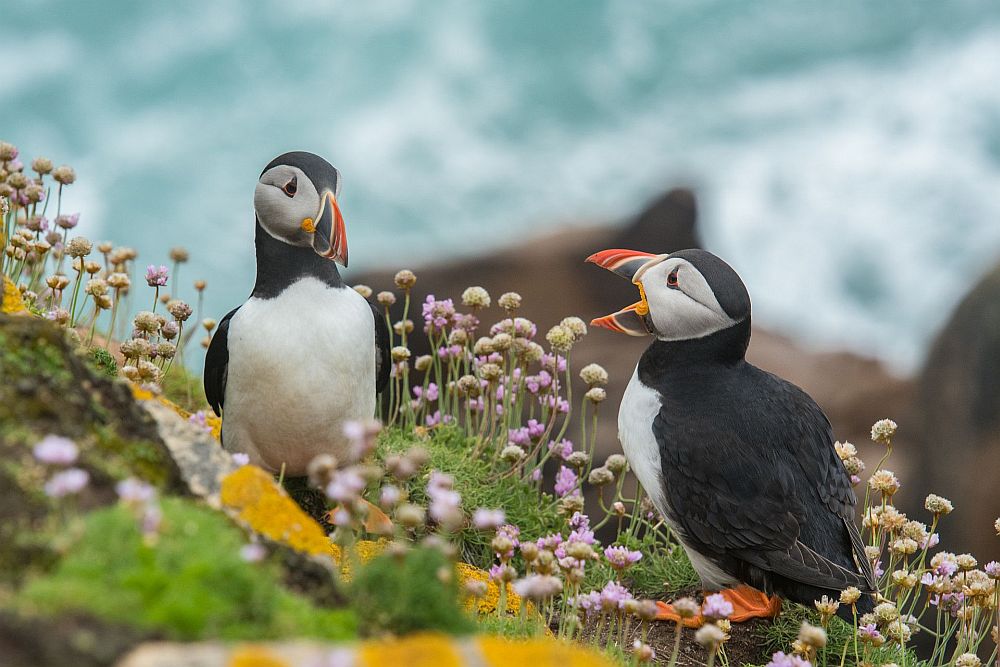 Look at nature and you will see the truth
---
Categories: CONSCIOUSNESS CREATES REALITY. Does consciousness create reality?, Are your life experiences your thoughts materialized?, How does consciousness create reality and human experience? Metaphysical consciousness education, school and books. How Does Consciousness Create Reality? Can My Mind Manifest Physical Events?  Click on our site and books to learn more.
How Does Consciousness Create Reality? Are Your Life Experiences Your Thoughts Materialized?
To change any element of the movie you call life, you have to change your thinking. Altering the mind alters your life. There is no other way to change your life & destiny.
The concepts conveyed in this website are within these books.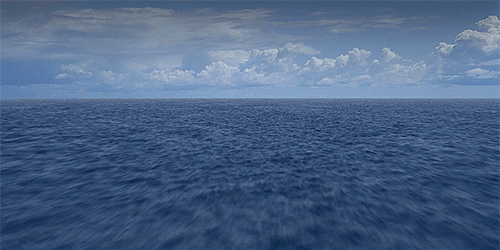 www.MindFormsMatter.com