We refer to the top .1% of physicists because speaking the truth carries certain risks
---
The only reason why Einstein and a few top physicists speak the truth is because they are such intellectual giants that the scientific establishment does not dare attack them.
The views of the world's greatest geniuses are not accepted by the mainstream.
Physicist David Bohm, — who Albert Einstein called "a kindred spirit," and who's Ph.D. thesis (being top secret and classified) was awarded at the University of California at Berkeley by no other than Robert Oppenheimer — tells us that everything is connected and is a holographic projection. Bohm is relatively unknown because his ideas regarding the connectedness of everything didn't fit into the accepted scientific paradigm of materialism, and because politics also got in the way of his academic career.
The world is a projection from within inner levels of reality. David Bohm knew this, and that's why his work was rejected and didn't reach or impact the world in the way it could have.
William Eastwood worked with a Yale University professor at age 13, and at the time he was testing the tenets of holographic reality for their practical value before Bohm even published "Wholeness and the Implicate Order."
The Rosenthal Effect reveals that the beliefs of scientists conducting experiments affect outcomes even in controlled experiments. This is because each person's facts are a projection of their mind and five senses. Democrats, Republicans, climate deniers, Putin and Ukrainians all have different views of reality. Bohm, Eastwood and the U.S. government also have different views of reality, and this is why mainstream populations have not been made aware of the solution to these conflicts.
---
"Education is what remains after one has forgotten what one has learned in school.
"The only thing that interferes with my learning is my education.
"Education is not the learning of facts, it's rather the training of the mind to think. "
— Albert Einstein
---
The fact that most people find quantum mechanics to be so confusing speaks volumes as to their lack of understanding the simple facts. Formal education is  scripting in myth.
Formal education is scripting in collective myths
---
It is not necessarily wise to ask an expert for the answer to the big questions, such as, 'what is consciousness and reality?' Here's the reason: Most professionals base their theories and 'knowledge' on many years of formal education, yet formal education is scripting in collective myth.
Professionals must endure far more formal education than most people, and formal education requires that they pass exams that prove they are scripted in myth in order to be legally designated as an expert in their field! For this reason, most experts are bias in favor of materialism; myth is slow to be challenged within academic circles and tends to be locked in place within society as a result.
The greater your formal education, the greater your conviction in the generally held worldviews. This applies to lawyers, doctors, psychologists and many other authorities.
However, the worldviews of people everywhere are changing, as widespread conflict illustrates.
Einstein didn't ask his physics professor if time was an illusion, because had he did, he would not have become the Einstein we know, and he would not have made any great scientific discoveries.
99% of professionals are scripted in materialism
---
Outdated mainstream science, academia and psychology underlie almost all of our current personal and collective problems from school shootings and political dysfunction to the inability of ordinary people to live happy and successful lives.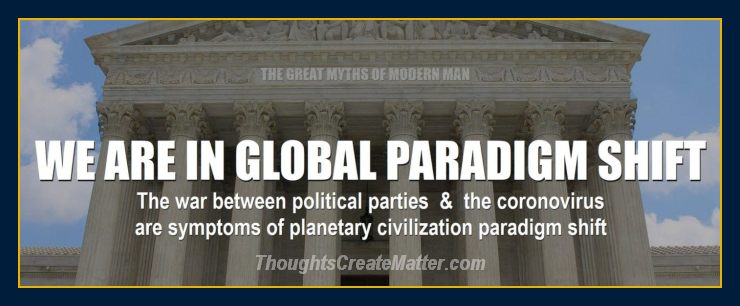 You have to learn how to think on your own and judge whether or not certain information is credible and rings true. You must learn to trust yourself or you will get nowhere.
"I spent the last 45 years studying the paradigm quantum physicists are only now becoming aware of. If I was a doctor, I would have spent 45 years studying the official worldview of materialism and you wouldn't be reading any of this or learning the truth about the nature of reality and how thoughts are electromagnetic energy that forms matter."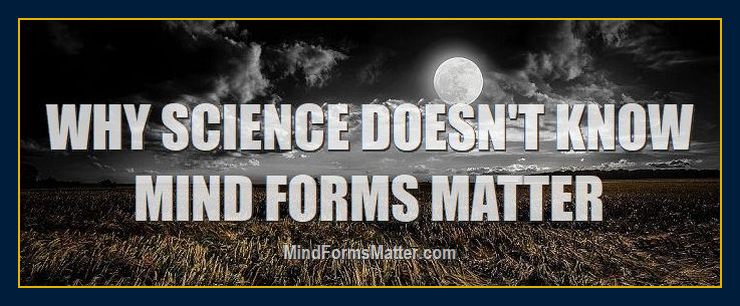 We offer you a more accurate picture of the nature of reality than usual orthodox sources of knowledge and education. And we speak in plain English that is understandable to the people of the world (as well as easily translatable).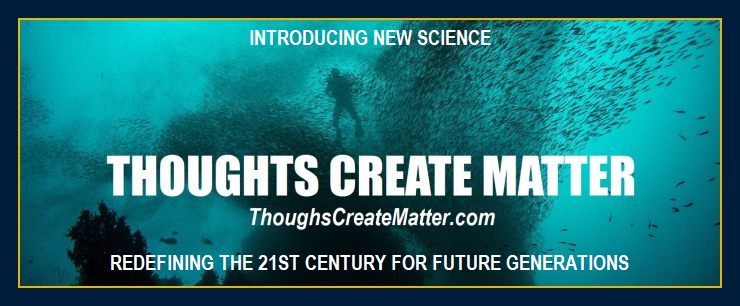 "The unexamined life is not worth living.
If you want to be wrong then follow the masses." —
Socrates.
A philosophy that WORKS LIKE MAGIC