---
The founder of Earth Network, William Eastwood, worked for a Yale University professor on a secret invention at a private research and development facility at age 13.
Metaphysics Coaching Service: Simple Metaphysical Advice & Guidance
---
My metaphysics coaching services are limited. Contact me by email to find out if I am available for metaphysics coaching service at w.eastwood01@gmail.com. I offer free guidance services, affirmations, articles and a free world-class book. Take a look at what I teach and buy a book. 
THE 21ST CENTURY'S MOST INFLUENTIAL THEORETICAL PHYSICIST, DAVID BOHM
Reality is a projection—Internal Science—the right science
---
Physicist David Bohm, — who Albert Einstein called "a kindred spirit," and whose Ph.D. thesis — being top secret and classified — was awarded at the University of California at Berkeley by none other than Robert Oppenheimer — tells us that our physical reality is a holographic projection of the brain and five senses.
I have simplified the science into its most important practical insights that you can use to create what you want in life. "International Philosophy" gives you simple terms and guidance that is easy to understand in any language.
How you are creating a three-dimensional movie—your life
---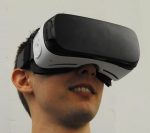 Imagine that in your living room you put on a holographic headset. At the click of a switch, you seem to no longer be in your living room.
Your senses are now telling you that you are actually on a tropical beach. As you reach down to touch the imaginary sand, sensor pads in gloves you are wearing give the sensation of pressure on your fingers.
This is an analogy to explain the purpose of your body and brain. Your body and brain are like a holographic headset that allows you to perceive a 3D movie you call your life.
You are not moving through time and space from birth to death―THAT IS THE PROJECTION YOU ARE CREATING.
If you do not see the objects behind you, they do not exist physically. There is a field of infinite probabilities behind you. When you turn to see what is there, you collapse one specific probability from an infinite range of probable events.
When you become aware of how you are creating your reality, you can awaken from the trance. It is then that you can create a-dream-come-true, in which you are surrounded by your every wish. By applying the principles of conscious creation carefully, I will tell you exactly how you can bring the production in line with what you want.
"I can get you out of your current situation, no matter what it is, and it's completely free." — William Eastwood.
How to reset the mind
---
YOUR WAY OUT OF UNWANTED CIRCUMSTANCES
---
My daily affirmations and guidance post.
Get out of unwanted experience and into the life you desire.
Success is as easy as your next thought.
By going to my daily affirmation page, you can bring success and happiness into your life immediately. Keep going and you will keep it there. Do nothing and nothing will happen.
---
FREEDOM  POWER  CREATION  ENERGY  SUGGESTION  FORMS YOUR LIFE  AND CREATES WHO YOU ARE.  BEGIN YOUR TRUE LIFE.  BE WHO YOU WANT TO BE.  HAVE WHAT  WANT TO HAVE
This daily post is designed to help you. You can extract yourself from the most difficult circumstances, and you can manifest your dreams and goals. If you read the affirmations on the affirmation page first thing when you wake up, you will change what happens on that day. If you continue every morning, you will change your whole life. But if you don't go to this page, don't follow your intuition, or don't apply the principles, nothing will happen.
Reemerging 40 years after working for a Yale professor in a research and development facility on a mysterious invention at age 13
— a modern version of an
astrolabe
accurate enough to be used by surveyors — and
creating
Internal Science
,
International Philosophy
, publishing
20+ BOOKS
, and
500+
articles
in five years.
The world is in a dangerous trance!
"If you want to be wrong, then follow the masses." —
Socrates
If you want to clear your mind of all the negativity and inaccuracies, reset with my daily affirmation post.
BOOKS
---
BY WILLIAM EASTWOOD for Earth Network
NEW:

Internal Science & International Philosophy books
---
When you buy here through the book manufacturer you cut out the middleman (i.e. Amazon) and so more of your money goes to our mission and plan to solve world problems, and you are also assured to get the most recent version of the book(s) you are ordering.
The greatest mission on earth

"If we get the attention and funding we need by 2025, the debut of Earth Network will consist of 25 books. We are only now getting ready for that launch. You can help us get there.
"When you buy a book, you help me to fund Earth-Network.org to make it a non-profit to help people the world over.
"Earth Network can bring about a better world and will reach out to every hungry child and dark corner on earth. When we are done, nothing will be the same." — William Eastwood.
TAKE THE HIGHER PATH
"We can literally change the course of civilization by lifting the race to a higher path through implementing the solution."
— Mario Fusco TP.D, RS.D, BSC. (Two doctorate degrees in Theology.)
A FREE PDF BOOK
---
Works on all devices, no requirements, all ages practical tips, secrets and insights.
Please send this book to everyone.
It will help.
Heal yourself, heal the world, help children, the needy and the elderly.
Manifest your dreams.
25

 

NEW

BOOKS BY EASTWOOD
50

years of research has been put into a collection of powerful books that show you how to create everything you want in life.
Books by EARTH NETWORK
---
Written for Earth Network by William Eastwood.
Take the higher path
---
Lulu.com is the book manufacturer with the most up to date version of the book. Distributors such as Amazon, may be carrying older versions.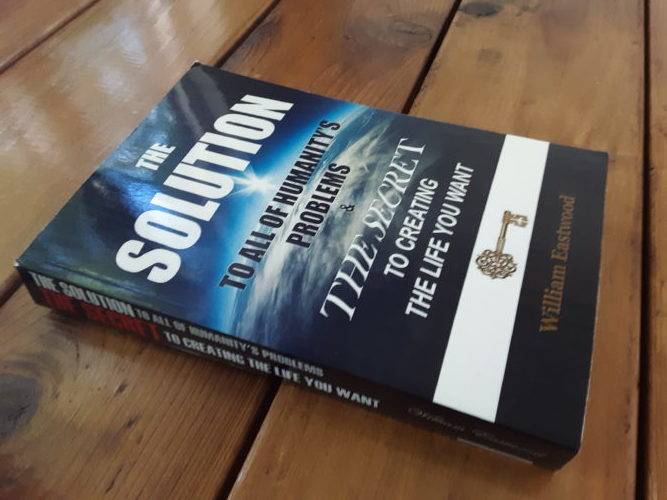 "In editing 'The Solution…', my perspective as a scientist with doctorates in theology is that 'The Solution…' bridges science, metaphysics and true religion.
"We can literally change the course of civilization by lifting the race to a higher path through implementing the solution."
— Mario Fusco TP.D, RS.D, BSc. (Two doctorate degrees in theology.)
Available for you as an Ebook and paperback.
TAKE THE HIGHER PATH
BRAND NEW EDITION: Published November 26th, 2023.
eBook
A diamond!
BRAND NEW EDITION: Published November 26th, 2023.
RECOMMENDED: Our most extensive eBook.
"It's like having all six of our websites at your fingertips. It also contains my best practical insights to help create the life you want that's not on any of our websites." — William Eastwood.
"People who go around learning on their own often turn out to be pretty interesting themselves." — Carolyn Battista, 1979 interview of Eastwood at age 16.
"The Solution..." tells you exactly how to create wealth, money, love, health and the life you want, based on Eastwood's International Philosophy and the science of theoretical physicist, David Bohm, a former colleague and friend of Albert Einstein.
A new picture of reality has emerged since Einstein published his theory of relativity in 1905. Quantum mechanics has proven elements of classical physics to be incorrect.
QUANTUM PHYSICS MIND-BRAIN MODEL
.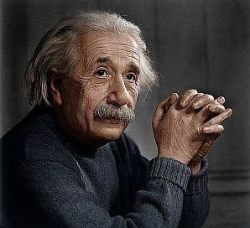 "Reality is merely an illusion, albeit a very persistent one."
― Albert Einstein
50

years of research goes into every book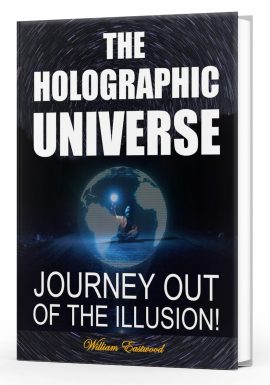 NOW AVAILABLE
---
Beautiful • Extensive • Advanced
New edition 2023.
50

years of research goes into every publication
YOU ARE A BEAUTIFUL PERSON 
---
A complete course with everything you need to know to create what you want in life that emphasizes the fact that your spirit is altruistic.
NOW AVAILABLE
---
A new edition
Published, 2023.
50

years of research goes into every publication
Success Guaranteed works like magic to create whatever you want, no matter what it is
---
Lulu.com is the book manufacturer with the most up to date version of the book. Distributors such as Amazon, may be carrying older versions.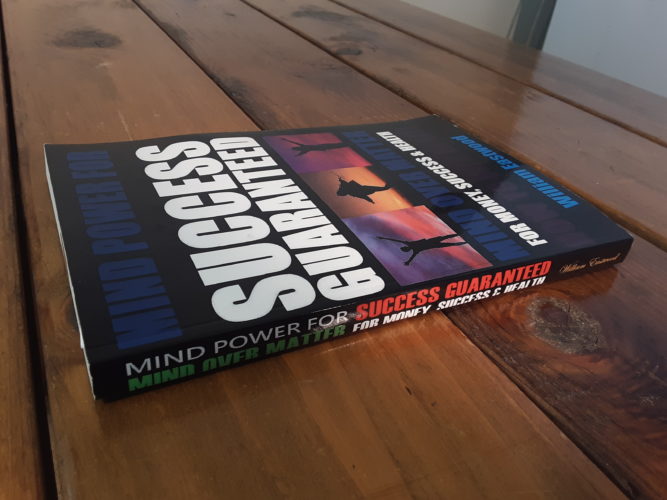 NOW AVAILABLE
---
Informative • Powerful • Advanced
New edition, 2023.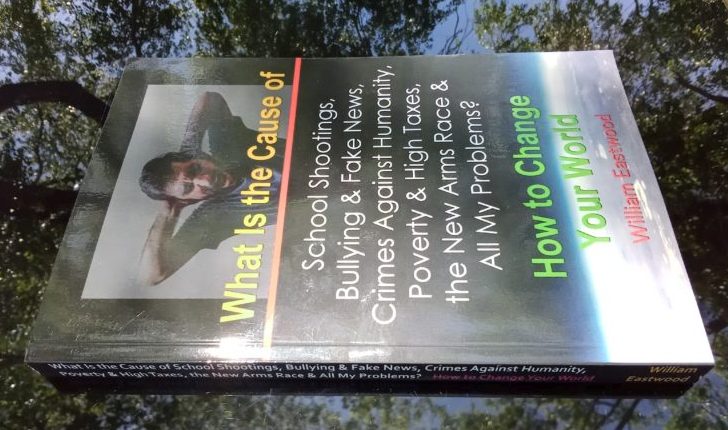 Introducing a new practical life philosophy
The good philosophy of life for everyone everywhere
---
---
You won't find anything like this in your local bookstore — a completely new way of interpreting reality with a practical application guideline so that you can apply the same philosophy Eastwood used to bring this book to you. A truly profound and revolutionary book introducing a new philosophy that can change your reality forever!
50

years of research goes into every publication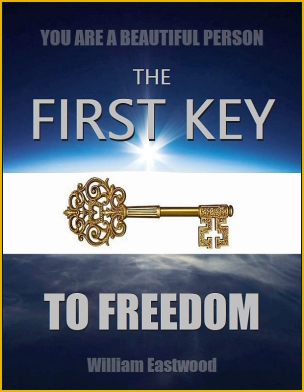 A powerful gift to yourself or others
---
Link to Amazon: International 5 STAR Review
[/su_expand]
An inspirational true story
Learn how to succeed despite seemingly impossible odds
---
By purchasing through Lulu.com (above) you get these books DIRECTLY FROM THE MANUFACTURER and cut out the middleman! — the most reliable source — the fastest delivery — and the lowest price.
Are you too busy to read a book?
There's a fast and powerful way to manifest your goals.
Just listen, learn and manifest
---
50 years of research goes into Eastwood's audiobook.
Just listen to this book.
It contains all the daily affirmations and lessons you need.
---
Affirmations and guidance from the Earth Network daily affirmation post.
Everything you need to know to manifest your goals.
The secret
---
"You are beautiful and the universe is kind. Do not let anyone ever say otherwise.
"If you affirm that every day, your life will be good and everything will work."
— William Eastwood.
Also available in eBook format
---
The eBook is the same book, but more affordable.
"How Do I Make This the Best Day Possible? Manifest While You Sleep."
The secrets in all my books can be used to achieve any goal, no matter what it is. Every book is loaded with tips, secrets and insights that will help you to manifest your goals and dreams. Nothing is a higher priority than your own self and life. The path to your dreams is right here.
There are more books available.
Books by Eastwood
Click below.
Buy Direct
By purchasing through Lulu.com (above) you get these books DIRECTLY FROM THE MANUFACTURER and cut out the middleman! — most reliable source — fastest delivery — lowest price.
Bulk rate discounts for multiple purchases for those on your gift list, or for groups, schools and universities.
When you add one of my books to the tools you possess to improve yourself and the quality of your life, you help more than just yourself.
When you buy a book, you help me to disseminate practical knowledge to people who can use it to solve problems in over 170 countries, some of whom are suffering in bleak and difficult circumstances.
Age 7
Kindness and human charity matter
---
A story with a powerful message.
William Eastwood began his altruistic environmental work and life of humanitarian contribution at age 7.
I discovered a treasure while cleaning up trash along a country road
---

At age seven I told my friend, "If you do good things, good things will happen to you," as I pointed to a rock in an old stone wall and asked him to hand it to me. We had collected roadside trash and put it in a depression in the ground. We had been cleaning up a local road after school back in 1970, before the environmental movement even began.
I dropped the rock on the trash to conceal it (all that we knew to do at that age). With the trash buried, I turned to look at my friend. There had been a shoe box filled with old coins behind the rock I had asked for and he had the coins spread out on top of the stone wall. We filled our pockets and headed home to tell everyone we had discovered treasure! It was one of the moments you can never forget and perhaps the best day of my early childhood.
Age 12
Recognition as a result of testing the principles of what would become International Philosophy
---
At age 12 he tests International Philosophy to achieve a goal.
William Eastwood is the founder of Earth Network and the Altruistic Movement.
At age 12, William Eastwood said, "I can change the world," and he picked up a pencil.
Less than a year later, William's school counselor called Yale University.
At age 13, Eastwood was working at a private research facility on a mysterious invention with Everett Barber, a professor at Yale University.
After achieving his goal to help reduce U.S. dependence on fossil fuels and graduating as an environmental solar technician by age 18, Eastwood began to do something even more important for humanity.
My story
---
I spent decades making my philosophy of life so simple and easy to understand that people from around the world began seeking out my free articles. I have only recently begun publishing books on this philosophy. It is based on the idea that your thoughts are projected into events and objects, and that by focusing on what you want with joy and appreciation, you can create anything in life.
I could have continued on the path I was on as a teenager, but I didn't want to. Even as early as age 12 I knew that the basic theories I would be required to learn in any university course I could take were false. It made no sense to me to continue my education to learn myths.
In high school and technical school I felt stifled. It was a negative experience and it was simply wrong. I had no choice but to go off on my own. And so I spent 50 years creating my own science and philosophy.
I consciously made a decision to forgo the conventional path of acclaim. Physicalism was leading humanity into a very dangerous dilemma. My life purpose was always to introduce a new science and philosophy to lead people out of the dangerous situation the world was in.
"I founded Earth Network of Altruistic, Autonomous Individuals to do exactly that.
I began testing metaphysical principles as a young child and now have about 50 years experience with results I can transfer to you.
I know what works and what doesn't work. I owned three large homes on the coast of Maine, USA by age 22 because I manifested them using International Philosophy before it had a name.
I can tell you what you can realistically expect, and I know all the secrets, and all the mistakes most people make.
I discovered the concept that your thoughts create your reality in 1970 or earlier, and at age 12 I initiated a unique study that has lasted for over 50 years.
The holographic universe is just a concept to most people but not to me. I lived my life according to the principles of the holographic universe paradigm before David Bohm even published "Wholeness and the Implicate Order," and Bohm was Albert Einstein's trusted friend and colleague.
My first major test of the concept happened when I was about 12.
I applied the principle that thoughts create matter using visualization. I imagined myself a great architect and solar inventor reducing America's fossil fuel dependence and in the limelight. After doing that I felt a strong urge to take certain actions. I picked up a pencil and I began drafting the solar heated and cooled homes I was conceptualizing in my young imagination.
Within a year I was working on an invention in a research and development facility owned by a Yale professor, but that was only the beginning.
As a freshman in high school my low-income 100% solar heated and cooled homes were being built in my home town. By age 18 I had a contract with the American Supply Company. At the Capital of the constitution state the eyes of the world were on me as I unveiled a full-scale model of my modular solar system at the annual energy exposition in Hartford Connecticut.
Solar design was never my consuming passion. Each achievement was a test of what would become international philosophy.
The people of earth need a global philosophy everyone can agree on to unite humanity and to bring about the vast potential of our civilization and all its individual members. 
50 years after my decision to go off on my own, and the world is still hypnotized by a faulty scientific paradigm that is causing civilization to nearly crash. We have no central science everyone can agree on, and this produces divergent views on everything.
I have a replacement — Internal Science and International Philosophy.
Only Internal Science can unify the world because it is based on quantum physics rather than disproven physicalism.
Your senses construct the reality they perceive.
If you do not see the objects behind you, they do not exist physically. There is a field of infinite probabilities behind you. When you turn to see what is there, then you collapse one specific probability from an infinite range of probable events.
Your beliefs, thoughts and emotions specify which probability will collapse into apparent matter.
When we do not understand how we create our reality, we keep doing the same thing over and over again, yet always falling short of our primary goals. At some point we make a compromise and settle for less in our life, telling ourselves "this is just how it is," and we live our life unfulfilled. This is completely unnecessary.
It is time to realize who you are and the powers you possess to create your reality exactly as you want it to be. I will tell you how to do that in very precisely and in simple terms in my books.
"We are about to launch a new science and philosophy with 500 articles and over 20 books. If we get the attention and funding we need by 2025, we will become the needed catalyst to bring the human race to the next level, empower the individual and diminish the structures of fear and control-based civilization currently creating havoc in the world today." — William Eastwood.
You hold the future in your hands
Donate to help us create a new kind of civilization
Direct.
Through a book purchase.
In the spirit of the Legend of Robin Hood, our free book is helping those in need! The author, William Eastwood, is the creator of C=Ef=M, Internal Science, International Philosophy, Earth Network, the Inner UN, and the Altruistic Movement. Click below to learn about the connection between King John, Robin Hood and William Eastwood.
.
.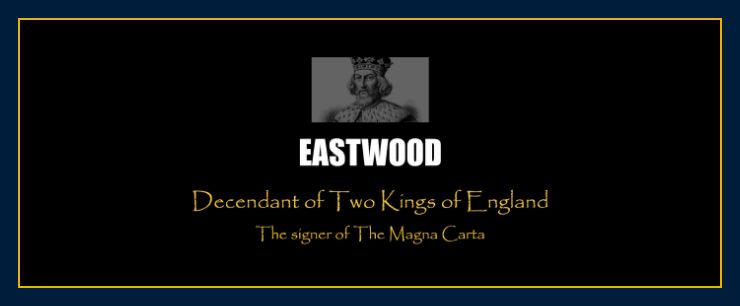 Support & help at your fingertips

William Eastwood, Your Life Coach


Make every day like Christmas morning!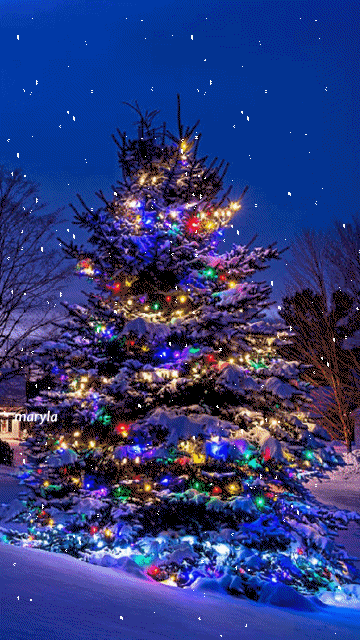 Does Your Mind Form Matter?

What determines how fast a  belief, thought or emotion materializes?
The more intensity a belief has, the more quickly it will materialize, and the more likely it will endure and maintain physical form. Intensity is a factor of emotional conviction.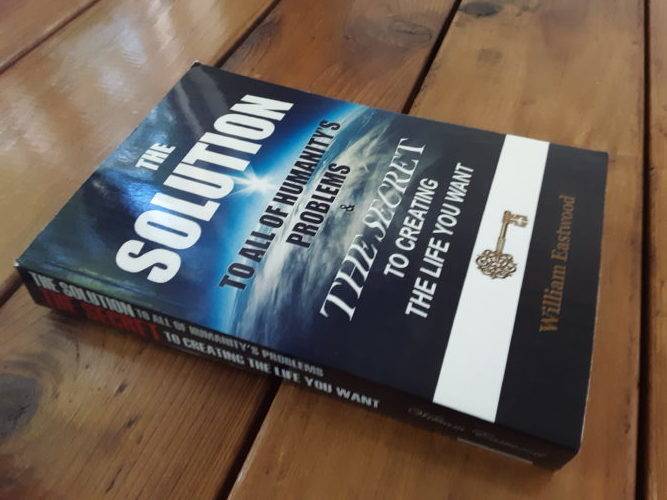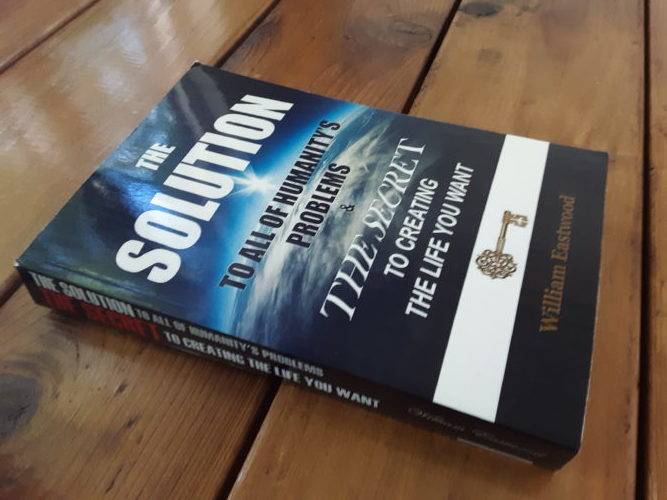 Can I change my beliefs to improve my life?
If you improve your beliefs your life improves. The opposite also applies. Your beliefs in all areas are critically important to your success, happiness and overall well-being.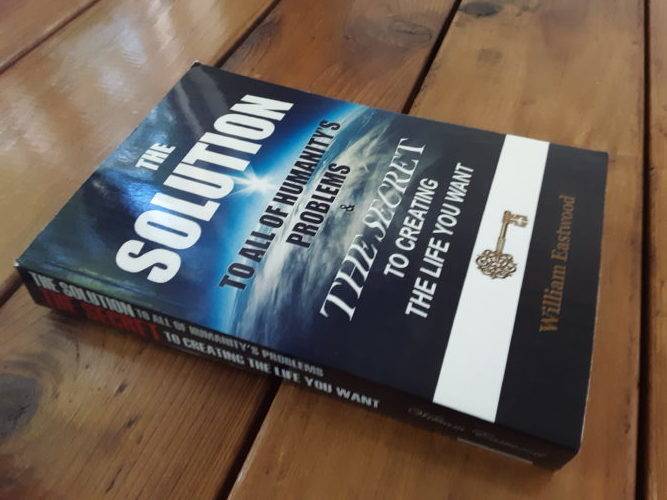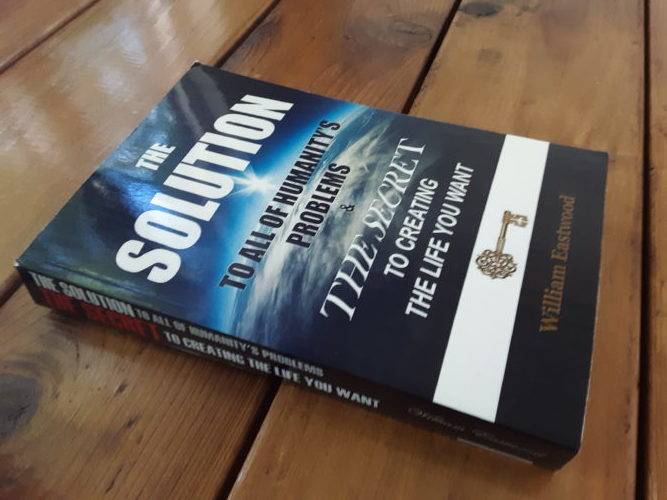 What is emotional understanding?
Example of emotional understanding
The emotional bliss you experienced as a child was the result of emotional understanding. There are certain intuitive comprehensions built into your mind when you are born.
By about age five or six we tend to grow out of intuitive comprehension built into our consciousness, and into the beliefs of our society. We internalize the degrading and negative beliefs of society and this hinders us.
The objective should be to reacquire the intuitive intelligence you were born with. At a very early age you have an emotional connection with nature, an an emotional understanding of reality.
The emotional bliss you experienced as a child was the result of having minimal beliefs, and those beliefs you held dear were inherent in your consciousness when you were born.
Nature & Characteristics of Consciousness
We are born in a state of grace, and possess love, trust and faith in the positive. We see the magic around us, and appreciate the beauty in everything.
We feel a connection to Nature and life, and we have a sense of power over our reality.
In early childhood until about age six, we intuitively sense that our thoughts influence reality and that we can control what happens to us.
Then as we grow older this emotional confidence erodes as our belief system changes. We adopt the beliefs of the adult world. We no longer feel safe.

THE SOLUTION to All of Humanity's Problems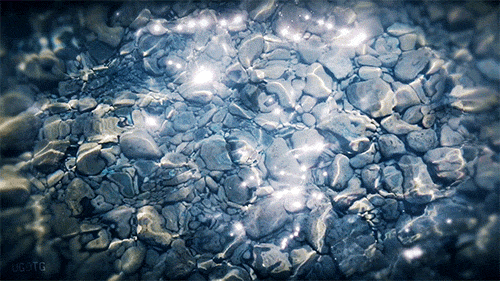 You can understand something intellectually but not emotionally. When something clicks, that's emotional comprehension.
To manifest anything you have to understand it on an emotional level. You've been told that your beliefs create your reality. What you believe is made evident by what you feel. If you think you believe you deserve to be rich but don't feel fully entitled to what you are asking for, the feeling is what tells you what you really believe inside.
Really feeling something to be true is what results in manifestation. Real knowing is followed by the feeling of knowing it is true.
Understanding anything on an intellectual level is an important and necessary preliminary. Real understanding, however, comes with emotional comprehension.
You cannot apply the principles of belief, thought & emotion manifestation with any significant level of success without a baseline emotional comprehension.
We have emotionally internalized the myth instead
The way we were told reality works, is that physical matter is detached, something apart from us and unresponsive to our desires and needs. As a result, we automatically process all information accordingly.
It is as if we are deeply cognizant of the "fact" that our thoughts and emotions do not form our reality, when in fact this is an emotionally-held hypnotic belief, or myth.
This  way of approaching life has been emotionally assimilated and it is our baseline approach. This must change if we are going to have any success with metaphysics.
A Quantum Leap is an emotional leap. It is the final factor needed; the emotional comprehension of an idea, principal or paradigm.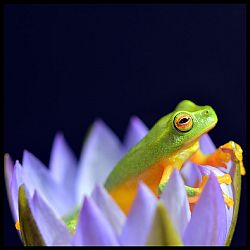 The way to change our baseline approach to life, is to study the metaphysical principles on an intellectual and emotional level, and then to deliberately replace the old paradigm with the new metaphysical truth.
When it all clicks emotionally, that is when it will really work in our lives.
This idea that our reality and other people are separate and apart from us is so deeply internalized that we have intellectually and emotionally lost a sense of control and power. Most people who are learning these concepts on my website have one foot in the mythical trance-like worldview held by the entire civilization, and one foot in the metaphysical worldview.
Most of us get it intellectually, but not emotionally. The emotional factor is where we go wrong. This is really just another way of saying that we don't really believe what we say we do on an intellectual level.
This means that most people that are learning these concepts have a lot of beliefs that are in conflict. If you don't want to be ineffective and divided like the majority, you must work on your belief system in order to assimilate the ideas intellectually and then emotionally.
Your objective should be to get to the point where you can make these principles  of manifestation work in your life. That is primarily an emotional accomplishment. That is one important reason why I am introducing video here that conveys emotional understanding.
This site has a variety of stimuli to emotionally reinforce and contribute to what you are learning on an intellectual level.
I cover as many subjects as possible in my websites, and I include daily affirmations and guidance to help you learn on both an intellectual and emotional level, so that you can apply the principles successfully in your own life.
The purpose of all of this is to help you create the life you want.
Click on any rotating earth on this website to navigate to daily affirmations and guidance.
EN QUALITY BOOKS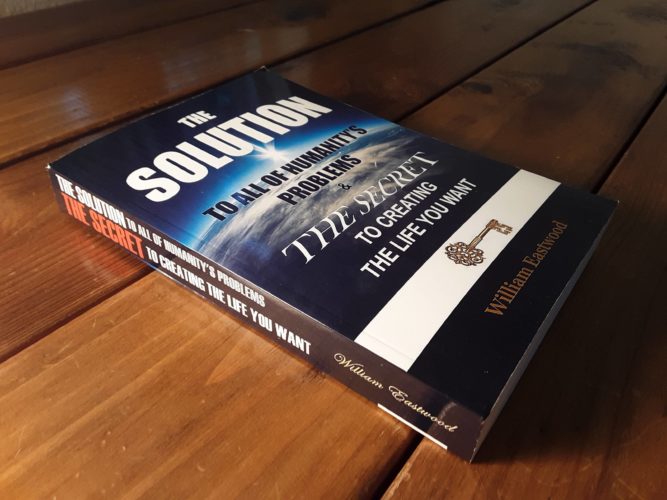 Click above
Scroll down to continue reading article.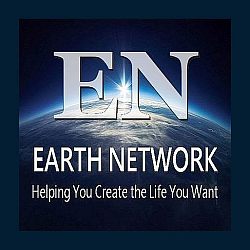 Solving social problems & helping you to create the life you want!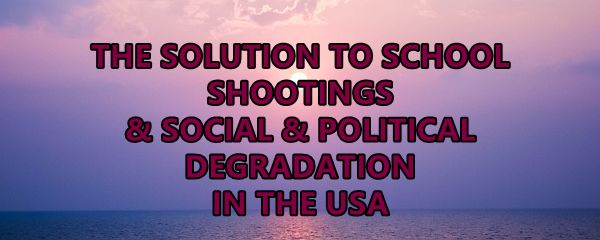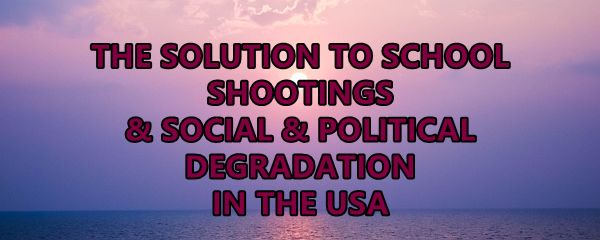 Proper beliefs and focusing can solve problems
If we change the core beliefs of our society and focus our consciousness in a more constructive and positive way we can solve all problems.
The Inner Judge & Victim Control Us
CIVILIZATION'S CORE MYTH Distrust of Human Nature
We can solve not only the problems of violence in our culture, but also eliminate barriers to success so that we can achieve our personal goals and ambitions.
Remove Invisible Barriers to Success

Article resumes.

You are a beautiful person
Your life is a gift: Ascend to higher levels.
Fulfill your potential & live the good life.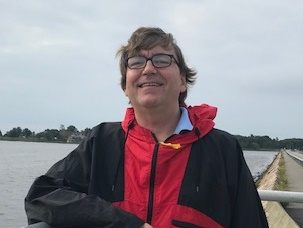 William Eastwood
PO Box 2194
Bayfield, CO 81122
WilliamEastwood@counsellor.com
970-903-1402
There is nothing that you cannot achieve
Realizing your full potential is important.
Why not get a life coach?
In today's competitive world it makes sense.
Realize your full potential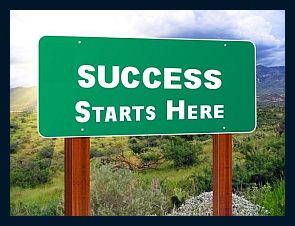 Having a coach helps you overcome limiting beliefs.
Gives you a person to share gains with and get feedback from.
Helps you stay on track, maintain confidence and achieve your goals faster.
EASTWOOD
The only ads on these sites are for my own books and articles.
I do not take or share your information or email address.
I do not send you any information.
There are no cookies.
No scams
— William Eastwood.
500+

FREE ARTICLES
SIX SCIENTIFIC EDUCATIONAL SITES AND ONE PHILOSOPHY
NAVIGATE BETWEEN OUR 6 WEBSITES
---
Safe sites you can read at your own leisure.
You create what you focus on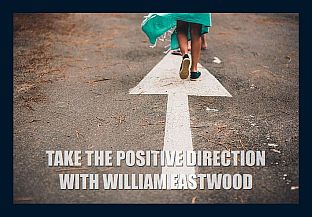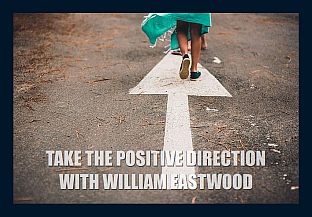 By hiring me you get someone who understands the facts about reality. Your experience is created from within you. Simply stay focused on what you want and you will achieve your goals.
You are surrounded by unlimited probabilities. All of them are equally valid possibilities. They are activated or not according to your thoughts and emotions. What you focus on you get. Your emotional states manifest every day of your life.
Do not be afraid to ask for what you want. Do not compromise your destiny for any reason. Do not think in terms of limitations.
Contact me via email
---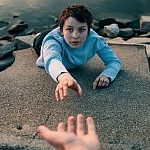 Let me help you.
Initial conversation is free.

Get POWERFUL Guidance & Affirmations Daily!

If you are struggling don't spend your money: Free advice is available on the affirmation page every day
Other coaches base their guidance on false information.
Where did we go wrong?
A psychological filter and lens
Your mind and brain interpret and create reality through the values and paradigm of ancient religion and the worldview of Charles Darwin even if you don't believe in either.
Unfortunately these are highly inaccurate and negative ideas that manifest social turmoil and crime, war and conflict. Personally they manifest psychological disorders, physical disease , addiction and inability to achieve goals and find happiness and satisfaction in life.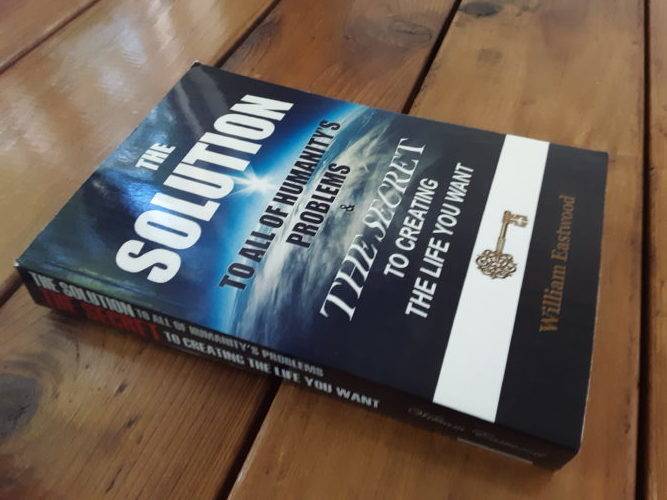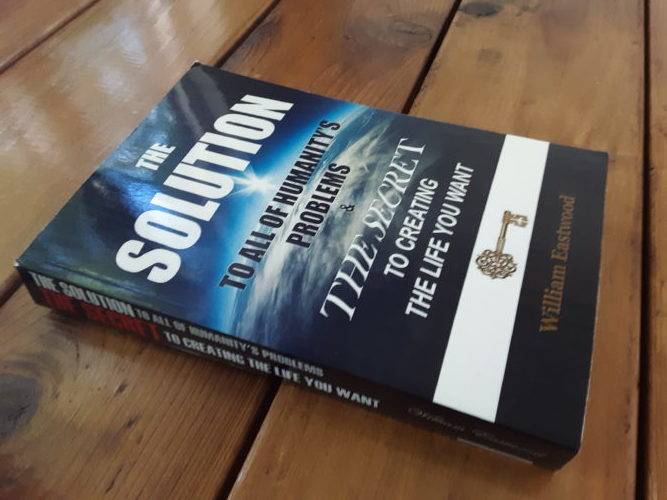 Click Above