---
The author of this article, William Eastwood, worked for a Yale University professor on a secret invention at a private research and development facility at age 13. This is documented in the public record.
Eastwood's 45 year study / 25 books reveal that intensity, conditions and other factors determine when your thoughts are projected into events. He has a daily post to help you create the life you desire.
Negative & Unfortunate Events in the Short-Term,
Can Have Positive Results, Effects & Outcomes
---
How can negative events in the short-term have positive outcomes?
How can unfortunate events have positive effects and results?
I will answer these questions now.
How can negative events in the short-term have positive outcomes?
---
A negative event in the short-term have positive outcomes due to the organizing nature of consciousness. The universe has an inner guiding intelligence so that all events work toward further positive development. This is known on higher levels and the events in your life that seem negative in the short-term will often have positive outcomes.
Believing this is important, which is why Einstein said believing in a friendly universe is the most important thing you can do.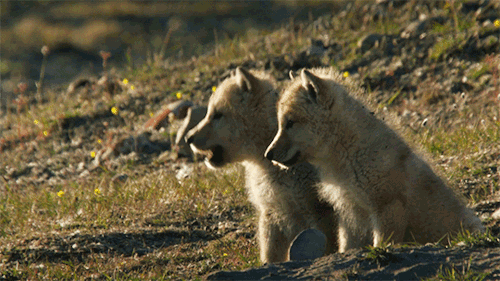 Which wolf will you feed?
---
When confronted with something disturbing we have a choice in how we will react. We can choose to own our power over our situation and apply ourselves to improve our situation, or we can give up and blame others.
We can be a reactive person who is always emotionally upset, or we can meet negative with positive, and remain relaxed and positive. When we are positive we create positive events. Through one positive thought at a time we can break the negative momentum of the world.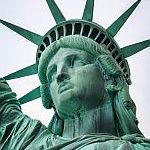 Trump is a person who holds the same negative beliefs about people which are causing our civilization's intrinsic problems. We need to build a civilization on an extension of the virtues put forth in the Declaration of Independence, that all people are created equal with certain unalienable rights.
These are exceptionally powerful, intelligent and altruistic ideas.
.
For a society to work it must be based on positive and constructive beliefs about human nature. From that bedrock will flow systems that work. American beliefs have become increasingly negative.
However, more and more people are trending to ideas as put forth here, that positive and constructive thinking is an absolute necessity. 
Positive actions have more power. Positive and constructive thinking and measured, intelligent actions can prevail over any problem, no matter what it is.
There are multiple reasons why any event occurs
---
Many mistaken moves and undesirable events in life are a result of information acted upon that we do not have on a conscious level. This holds true both personally and collectively.
The world has a way of protecting itself. When we are diverted into an unwanted event that seems to make no sense, it is often a result of decisions made on inner levels.
Self-corrective actions occur all the time. A healing-crisis contains lessons, that once learned allow us to progress to the next level. A healing-crisis can mobilize and consolidate the entire country and bring us all to the next level.
Whatever we believe and expect we create. Therefore, it is detrimental to adopt the attitude that things are going downhill even when all evidence seems to suggests they are.
Our reactions to what happen to us in life determine what will manifest in our future. Those who focus on peace and the silver lining in events will enter a probability where peace and prosperity prevail.
The author's offer of assistance
---
A plan for your success.
The secret
---
"You are beautiful and the universe is kind. Do not let anyone ever say otherwise.
"If you affirm that every day, your life will be good and everything will work."
— William Eastwood.
Affirmations create your reality
---
You can choose to focus on and be grateful for everything good in your life. You can wake up and appreciate the new and original day, your existence, opportunities, the fact that you create your reality. If you do that, more of everything good will come into your life.
Neurons will be created that form connections to all those things you appreciate, forming  wiring in your brain that tunes you into everything you love. Your focus will manifest more and more of those kinds of events, despite the seeming odds against you.
"Beat all odds with my free daily affirmation and guidance page."
MIND FORMS MATTER: A plan for your success
YOUR WAY OUT OF UNWANTED CIRCUMSTANCES
---
My daily affirmations and guidance post can get you out of unwanted experience and into the life you desire. "I can get you out of your current situation, no matter what it is, and it's completely free." — William Eastwood.
This daily post is designed to help you. You can extract yourself from the most difficult circumstances, and you can manifest your dreams and goals. If you read the affirmations on the affirmation page first thing when you wake up, you will change what happens on that day. If you continue every morning, you will change your whole life. But if you don't go to this page, don't follow your intuition, or don't apply the principles, nothing will happen.
My free PDF book also links you to this page and the most important things to know in an increasingly difficult world.
---
FREEDOM  POWER  CREATION  ENERGY  SUGGESTION  FORMS YOUR LIFE  AND CREATES WHO YOU ARE.  BEGIN YOUR TRUE LIFE.  BE WHO YOU WANT TO BE.  HAVE WHAT  WANT TO HAVE
Earth-Network.org outreach & William Eastwood present
---
A FREE PDF FLIPBOOK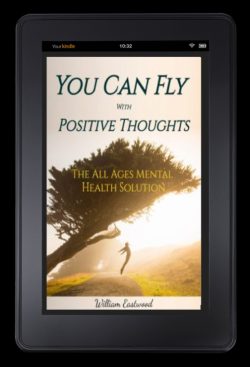 THERE ARE NO SPECIAL QUALIFICATIONS FOR THIS BOOK.
---
WORLD HELP INITIATIVE: William Eastwood provides a FREE PDF FLIPBOOK (an introduction to metaphysics) through the nonprofit outreach work of Earth-Network.org. Click here to open flipbook.
You Can Fly... (EASY READ / EASY OPEN) FREE all-ages world-class PDF book.
Please share this book with family, friends and your schools! It will help them. 
A free WORLD HELP PDF FLIPBOOK that can be downloaded; read as a flipbook; read in regular PDF book format; and distributed for free to family, friends and schools!
ASK ALBERT EINSTEIN: Was there an earlier time when man understood how he created his reality with his thoughts?
Click above to learn more
UNIFYING PRINCIPLE How to Unite the World
International philosophy is based on the idea that we are fundamentally good rather than naturally inclined to do wrong, with the knowledge that what we believe is physically manifest. Flawed beliefs generate flawed behavior in the same way a faulty operating program in a good computer will cause it to run improperly.
Why does Albert Einstein say this?
---
"The most important decision we make is whether we believe we live in a friendly or hostile universe.
"The most important question a person can ask is, 'Is the Universe a friendly place?'"
― Albert Einstein.
Affirmations change beliefs
Your beliefs create your reality.
"The daily affirmation page teaches you how to create the events you want with your thoughts. If you read the affirmations on the affirmation page first thing when you wake up you will change what happens on that day. If you continue every morning you will change your whole life. But if you don't go to this page and don't do the work, nothing will happen."
— William Eastwood.
Powerful affirmations, guidance and more
Magic every day, posted every day.
---
Affirmations will insure success and positive experiences.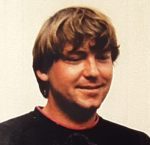 "You are beautiful and the universe is kind. Do not let anyone ever say otherwise. If you believe and affirm this, everything in your life will work. "The Altruism Code is the ultimate personal affirmation.
My free daily affirmations and articles also reinforce everything positive about you"
— William Eastwood
The cause of division and failure:
"If you do not act on your ideals in small practical ways, and if you distrust yourself, you will project that discontent out onto the world. With little or no tolerance, you will attack those you blame because all you see is duplicity.
The path to a successful civilization and self:
"But if you think the universe is friendly and you act on your ideals in what may be small and ordinary steps initially, you are likely to succeed and live a good life. You will serve as an example to others, and in general, everything will work in your life."
— William Eastwood.
Read more... (Human nature is good.)
Read more... (Make your life work and lead by example.)
A plan for a better civilization
Earth Network: World Help • Education • Environment • the Inner UN
---
"Our traditional beliefs about human nature create a downward spiral of thinking and behavior. However, as more and more people realize what is happening and abandon those beliefs, they begin climbing. Everything then changes in their lives."
— Eastwood.