---

Thoughts Form Matter:

Mind Over Matter to Create the Life & Reality You Want
Do My Thoughts Create My Reality? 
---
Click Image for EN founder's video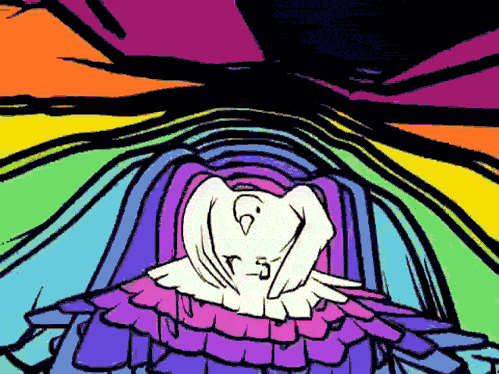 Click above
Consciousness Is a State of Matter: MIT
Do Our Physical Actions Control Our Destiny?
Physical actions, circumstances or powerful impersonal forces we do not understand do not cause events. Thoughts cause events.
What we have been taught about the past creating the present is inaccurate. This means you are free to create whatever you want.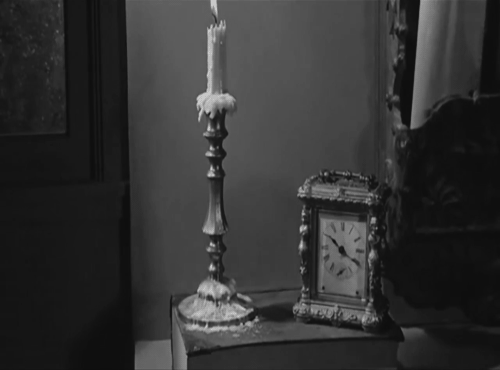 Click above
You Have Been Duped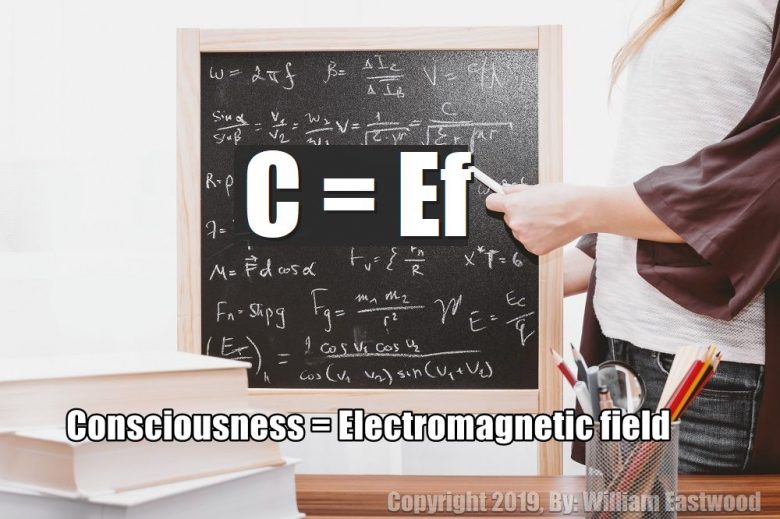 We are duped into believing the world shapes us rather than the other way around. Through education and our upbringing we have learned one way, while reality actually works another way.
Just because everybody believes the same thing does not mean it is true. In fact, history shows us that the majority are usually wrong.
---
"What is right is not always popular, and what is popular is not always right."
— Albert Einstein
---
We are taught thoughts are reactions rather than causes. Most people will believe that they think a certain way because of their circumstances in life. But it actually works the other way around. Life reflects our thoughts, and then we react to our own thoughts materialized.

After we create a situation by our thoughts we do react to that situation, and our reaction determines what happens next. When we react with anger to a repeating problem we are reacting to our own reaction materialized.
We believe we are at the mercy of physical reality. We think other people can hurt us. When we do get hurt we have attracted the condition that hurt us by our belief that we can be hurt.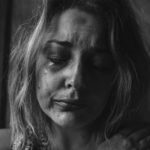 Conditions, opportunities and lack of opportunities and a whole host of other primarily outside-of-self-conditions are thought to determine what happens to us. Not knowing the truth that all these conditions are under our control is the unfortunate state of our current level of understanding in the world. This leads to depression and failure, lack of happiness and achievement.
To be reactive in a negative way is to perpetuate the problems you are trying to escape. While it is true that we react to what happens to us with happy or sad thoughts, it is our thoughts and emotions that have created the events that happen to us in the first place.
We are taught that to solve problems we must focus on them. This does not usually work, but instead perpetuates the or blows up the problem. When things get worse we despair. No one is teaching us the right way to think. That is changing for you now.
It's all so easy!
Assumptions are belief. Anything you assume to be true you tend to create physically.
If you want to change your life, just change what you are telling yourself is true in your head. A situation can have any outcome. The outcome is set by you. If you tell yourself in your head, this is going to work out, or, the result will be positive, then that is what you tend to create. This is why affirmations are so valuable.
Begin to change your life by applying affirmations on a daily basis. If possible, learn to think in affirmations.
Manifesting anything you want in life is easy when you know how. Begin to create your dreams now!
Through Your Thoughts You Control What Happens in Your LIfe
Do you want to direct and control what happens in your life? Do you want to see your dreams manifest?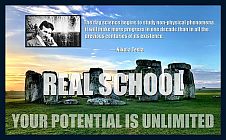 A person who is educated as to the true nature of their reality will take back control of what happens in their life and will be able to consciously master their destiny.
By internalizing this Truth, that your thoughts create your reality, you will take back your birthright and ownership of your life. To claim the natural personal power you were born with is to use that power.

When you understand how to use that power you will be able to get rid of what you do not want in your life. You will be able to replace all the bad stuff with just that which you desire and consciously choose to experience.
Understanding the power of your thoughts will give you the knowledge you need. Then you can begin to create the changes you want to see manifest in your life. Mastering your life and destiny is easy once you clear out inaccurate beliefs.
Most people need to reverse many taken-for-granted beliefs and attitudes before they can get really substantial results from positive thinking. But once they do that life become an exciting adventure of fun and achievement.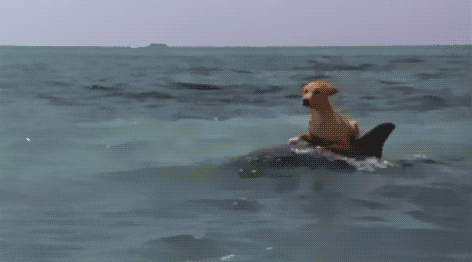 Your Worldview is Your Key to Power
Your ability to get rid of what you don't want in your life and fill it with your desires is to a large degree dependent on your worldview. Many people do not want to change their worldview, or they do not know how to do so.
---
"Education is not the learning of facts, it's rather the training of the mind to think."
— Albert Einstein
---
Thoughts are powerful, but your  worldview is even more powerful because it determines what you think about in the first place.  If you are fearful, worried, or buy insurance you do so because of your worldview. Everything you think and do is a result of your worldview.
A worldview consists of your beliefs which determine how you interpret reality. How you interpret reality determines how you react to it. Like a program that runs a computer, your worldview determines your subjective reality and its products, everything you experience in your life.
Where did the worldview you have now come from? The nature of the waking dream you are having now is entirely a result of the beliefs you have inherited from previous generations while you were growing up.
If your life is anything but bursting with meaning, adventure and joy, then it is up to you to examine your worldview. What you believe and what you focus on is what you create. Change your beliefs and what you focus on and you change what you experience.
You cannot create something that does not pertain to your own growth, but otherwise you are free to create whatever you want in life. This becomes increasingly easy to do once you have begun the work of changing beliefs.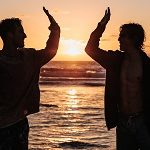 With an accurate worldview this would be the first thing you would do. A worldview tells you what is important and what isn't.
To have a good worldview you need to manage your beliefs, what you focus on, and your thoughts and emotions. This must be done on an ongoing basis.
With an accurate worldview you can then create what you want. What are your priorities?
If this is not a priority you need introspection. And you need to learn more.
Apply Your Worldview Successfully

Click on the rotating earth at the top of every page for your daily affirmations.
The Source of All Power is Within You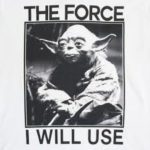 The true source of infinite power is within your thoughts and emotions.
Because of the sheer strength of your thoughts, nothing is impossible.
Each belief and a thought are like a keyword connected to the universe rather than the internet. A belief in success filters out what is not relevant to success and connects you to everything in the universe that is.
All your beliefs, not just your good ones, form your reality.
You create simply by thinking and feeling. You are creating all the time.
You access the source of all events simply by thinking and feeling.
You are always in a mode of creating as long as you are thinking and feeling.
All that is necessary is that we interpret the science correctly.
The world's most credible scientific evidence is right in front of us.
An explanation of how consciousness creates matter is inherent in wave-particle duality, the greatest scientific discovery of all time.

In his 1924 Ph.D. thesis and groundbreaking contributions to quantum theory, Nobel Prize winner, Louis de Broglie postulated the wave nature of electrons and suggested that all matter has wave properties. This concept is known as wave–particle duality, and forms a central part of the theory of quantum mechanics.
The wave-aspect of anything in nature is an energy field that contains huge amounts of information. What is a thought but an energy field containing information?
Both waves of matter and thoughts are electromagnetic energy. Matter and waves are the same thing. The facts are right in front of us.
How does your consciousness create your reality?
We already know the senses perceive, but they also project, and this is what is not widely known. The senses project and then perceive. Your thoughts literally create your reality.
This remarkable new way of looking at the universe is supported by two more of the world's most eminent thinkers ― Stanford neurophysiologist Karl Pribram, & University of London physicist David Bohm, a former protege of Einstein's.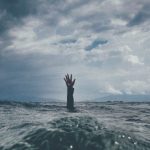 Click above
Click here to get author's view of reality and your consciousness, and why the metaphysical worldview conflicts with science, psychology and other disciplines and fields of study and inquiry. 
Real school goes directly to the heart of the new paradigm and empowers you to create any outcome in a more effective way.
REAL SCHOOL Advanced FREE Articles
Why everything we have learned is wrong: The great myths of modern man (this page also describes the basic components of the new, kinder and more factually accurate paradigm).
A simple example of how you actually create events by selecting probabilities within the context of a multidimensional existence.
Does quantum mechanics disprove materialism?
Yes!
The findings of quantum mechanics rejects traditional notions of a mechanical universe, often referred to as
realistic philosophy.
The implication is that reality is basically non-physical and is a manifestation of consciousness.
Bell's theorem proves that the official scientific mechanistic worldview of our civilization is inaccurate, in short, a myth.
MYTHS: Mechanistic View, Darwinism, S. Freud, Etc.
Non-local quantum mechanics governs over local physics. This is, in an analogy, like national laws overriding local or state and town laws. The local (mechanical) laws apply in certain localities only.
Even orthodox science is confounded by the findings of quantum mechanics which strongly suggest that reality itself is non-local.
Materialism is a myth.
The laws of thermodynamics tell us that energy (in an isolated system)
cannot be destroyed, only transformed. Many have taken this to imply that the universe must therefore be eternal. I take this to mean that consciousness forms matter.
Click above to learn more
Consciousness Is a State of Matter: MIT
Physical systems do not change physical systems. Energy, which is the universe itself, is a form of consciousness. Consciousness itself is indestructible and eternal.
Your Thoughts Create All Aspects of Your Reality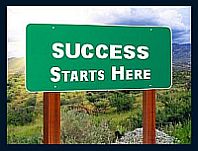 Knowledge is power and coming here will give you knowledge and power.
Everything you experience in the outer physical world originates from your beliefs, thoughts and emotions through processes that occur at a deeper level of reality where creation takes place.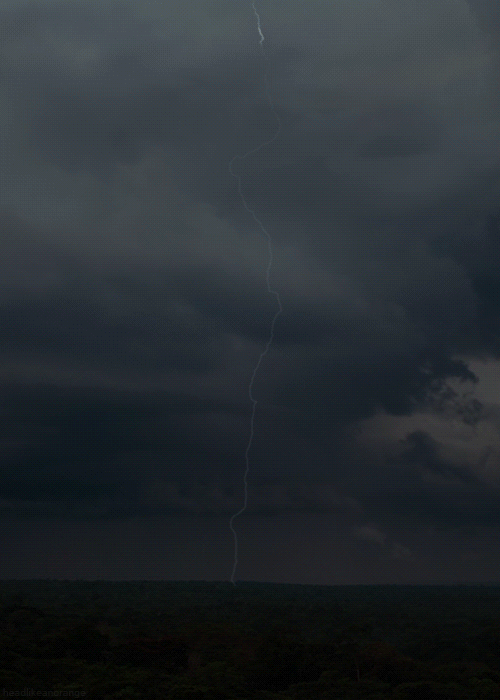 Click above
To consciously control your destiny, you must learn to master your inner world of thoughts and emotions. By taking control in this way, you will come to understand that you create and attract everything in your life by what you project in conscious thought.
That which you intend to have and experience can be created and drawn into your life.  As your understanding of the process improves through experience and learning you get better at manifesting your desires.
Realizing the fact is just the beginning. With the realization your life can get better immediately. But there is a lot to learn.
---
Do Thoughts
Form Matter?
Is it Possible?
Can I Create My Life & Reality I Want
With My Mind?
Metaphysical Philosophy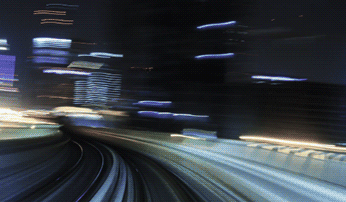 C = Ef:  MIND FORMS MATTER:  FAST TRACK TO SUCCESS
Your Fast Track to Success  links (C = Ef) above load in milliseconds
The Power of Your Thoughts to Form Your Reality
For every outside effect there is an inner cause. Every effect you see in your outside or physical world has a specific cause in your inner mental world. As you begin to realize your thoughts are forming your reality you begin to look for the connection between what you are thinking and feeling and what you experience at any given time. This growing awareness is the essence of mind over matter thought power.
Your circumstances, genes or good luck do not make you who you are, they reveal who you are. What you are is internal and it is perfectly reflected in your outer physical world.
Past thoughts created everything you have and are experiencing now. Every aspect of your life, from the state of your health and your relationships, to your financial status and what you own, is an accurate manifestation of the thoughts and emotions you have had in recent days, months and years.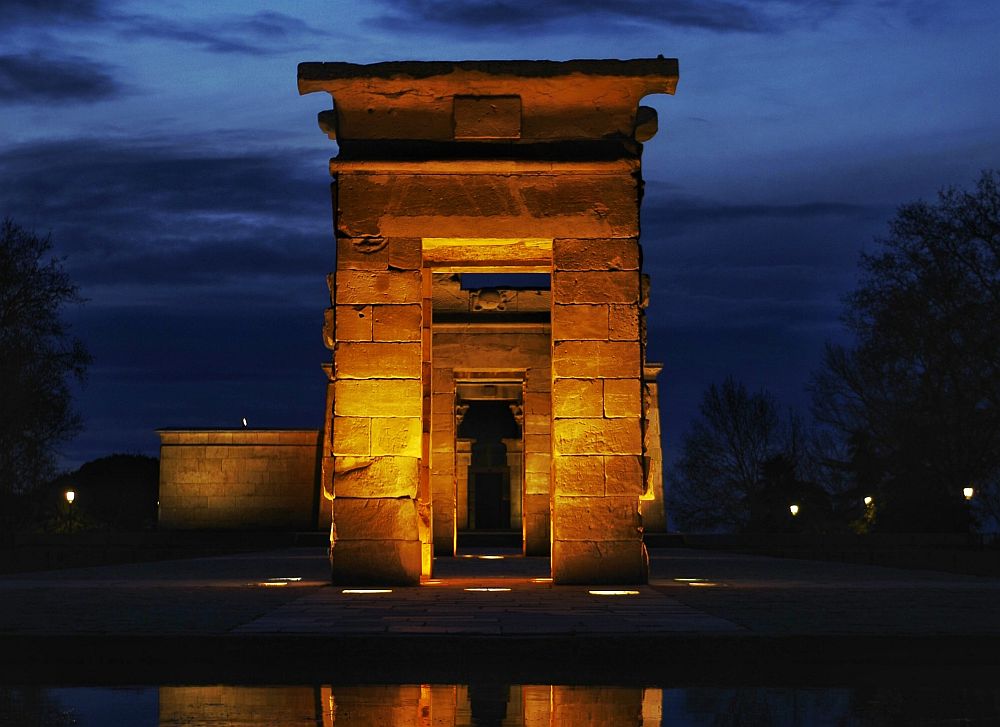 Click above
THOUGHT POWER IS MIND OVER MATTER
Click above to learn more
The solution to the world's problems.  Your thoughts create your reality.


Consciousness is Life, & Life is All there is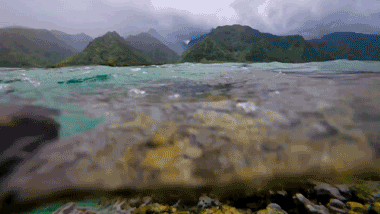 Science tells us everything is energy. Because all energy contains consciousness the universe is alive. There is no non-life. That some things are dead is a myth and great fallacy of modern man.
The Brain Does Not Produce Consciousness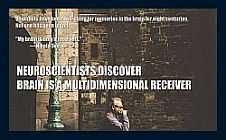 Consciousness produces the brain.
You are your consciousness and you―as your consciousness― create your body and environment.
You are not able to think because you have a brain. You think with or without a body. You are alive because your consciousness creates your brain and body so that it can enter into time-space.
The Brain Does Not Produce Consciousness
Thoughts Are Individual Life-Forms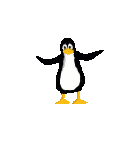 A thought is not a little person or animal, yet it is alive and it will grow and defend itself as if it were. If you create happy thoughts they will go out into the universe and get you what you want. They will work for you.
Every thought you have contains a very specific frequency. This energy signature is an identifying factor like a bar code on a product. However, the core of any given thought is alive, so it is more like DNA. This internal code will activate forces (that exist in all consciousness) that tell it what to become.
When you think an intense thought or feel an intense emotion they manifest very rapidly because emotional intensity is the activator of this code. The universe itself is a manifestation of emotional energy.
Thoughts with little emotion attached are powerful, but not nearly as powerful as a thought accompanied by strong emotion. A thought of danger accompanied by a strong feeling of fear will almost certainly manifest unless countered by the opposite set of beliefs, thoughts and emotions.
Joy is also extremely powerful. A thought of a desire accompanied by a strong sense of joy can alter the direction of your life.
PROSPERITY VIDEO & DROP-BOX LIBRARY
View FREE prosperity video!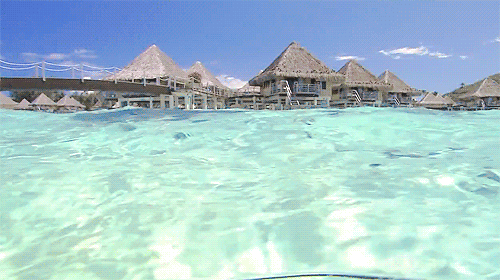 Repeat affirmations while watching more videos to  manifest superior wealth!

Altruistic Movement Redirect Civilization


Helping you to create the life you want!
Your own personal  METAPHYSICAL LIBRARY!
.

The drop-down boxes & buttons lead you to profound & amazing metaphysical insights. The Solution to Problems. Manifest Unlimited Money..
---
Click on the drop-down boxes to find the information you need.
Click above
Click above
How do thoughts create matter?
The conscious mind directs unconscious activity that results in the actualization of our beliefs, thoughts and emotions.
Thoughts are energy which continues to exist. Thoughts combine with similar thoughts on inner levels. These turn into probable events which contain the impetus and pattern necessary to evolve into the complexity of matter.
Once sufficient intensity is achieved and certain requirements met, selected probable events manifest as ordinary events.
The balance of your thoughts, intentions, expectations, and those areas where you are focused or deeply emotionally involved will materialize as dominant areas of experience.
How do I create what I want?
It may take determination and resolve to change your position, circumstances and personal experience, but negative thoughts and moods will hold you back.
It is necessary to take back control of your mind and life from the internal judge and victim. The voices that tell you what is possible or not possible that come from within you are like little personalities with their own opinions. These are the voices of beliefs you hold.
These beliefs that exist in your subconscious were created when you were very young. You internalize the beliefs and values of your parents and the entire civilization.
Contemporary worldviews are based on myth. To be free to create what you want you must dispense with those particular myths that you internalized as a youth. Doing so will allow you to create everything you want in life effortlessly.
You are in control of your life. The conscious mind controls what enters and grows in the subconscious. You must gain awareness of what you are telling yourself is or is not true in your head. Then you must learn to project what you want in belief, thought, imagination, expectation, affirmation and emotion.
Before I learned to efficiently influence reality with my thoughts, I had to battle an antagonistic set of detrimental beliefs I had inherited early in life. The main problem causing me to suffer in life was the inner judge (parasite) within sabotaging everything I set out to accomplish.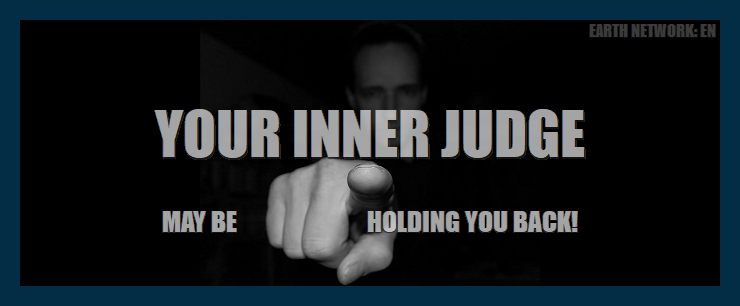 Only 1 in 100 people are free!
The Inner Judge & Victim Control Us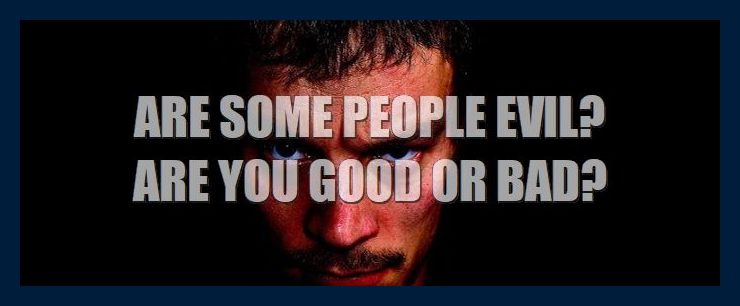 Anything is possible. Create your dreams. Start today..

KNOW WHO YOU ARE: We need to wake-up within the dream, and enter our true life.

Primary article concludes here.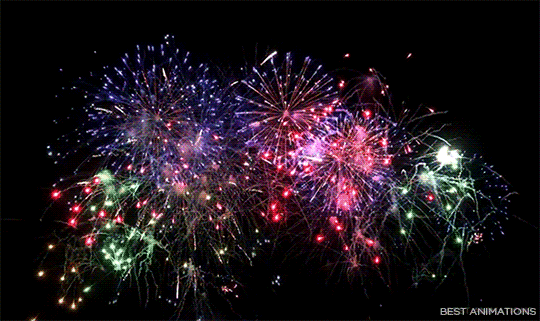 Do Thoughts Form Matter? Mind Over Matter to Create the Life & Reality You Want
Copyright 2019, By: William Eastwood
---
The most advanced and credible science in the world (below) is leading us to the truth that shall set us free. And the truth is more positive than we can presently conceive.
We are capable of using this knowledge to create a new kind of civilization. Our problems are meant to lead us to these answers.
Your Fast Track to Success  links (C = Ef) above load in milliseconds

Get the facts from the best sites
Extended articles of merit

Recommended site: Thoughts create matter
The journey thoughts take into matter.
HOW TO FIND TRUTH: When Both Negative & Positive thoughts Create Failure & Depression.
---
Categories: Consciousness creates matter, scientific proof and facts. Do thoughts form matter? Mind Over Matter to Create the Life & Reality You Want. Your mind forms and creates your reality and life. Thought power is mind over matter. Thoughts form matter books and articles. Your mind & thoughts form your reality. Click on our site to learn more. 
Life is beautiful.
You are a success in life.
Appreciation is magnetic to more good.
The too-numerous-to-count nature gods of pre-western civilization are attempts to describe wave-particle duality. Click here to read more on consciousness creates matter.
Do Thoughts Form Matter?

Mind Over Matter to Create the Life & Reality You Want
To change any element of the movie you call life, you have to change your thinking. Altering the mind alters your life. There is no other way to change your life.
The concepts conveyed in this website are within these books.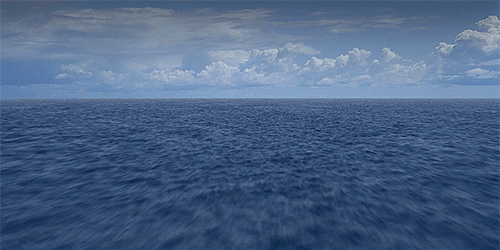 www.MindFormsMatter.com