---

Thought Power is Mind Over Matter: How to Use Your Thoughts to Create Any Reality
---
How is thought power mind over matter?
Is mind over matter even possible?
How can I use my thoughts to create any reality?
I will answer these questions now.
---
THOUGHTS CREATE MATTER AND REALITY.
Thought power is the sheer power of thoughts to create matter. Mind over matter is not only possible, it is a universal law! Your beliefs, thoughts and emotions create matter in a powerful and specific way.
Emotions are so powerful that they will alter and form events in multiple ways the very day you project them. Thoughts are so powerful that they create physical objects, events and reality. Thoughts form matter!
When you feel more powerful you become more powerful. Thoughts about times your were strong make your stronger in the present moment. Your beliefs reorganize your past, present and future and current probabilities.
If you do not believe it, you may want to read on because otherwise you may be missing the benefit of living a better life.
NBC NEWS REPORT: Universe is conscious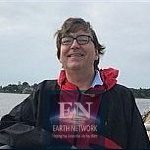 "EVERYTHING WE ARE EXPECTED TO BELIEVE AND WERE TAUGHT IN SCHOOL IS WRONG! It is all absurd!
"Consciousness creates reality and thoughts form matter! If you want to be powerful you have to go by the facts about reality and that means discovering the truth! Otherwise you are as blind as a bat and ineffective as a sloth!
"If you want to be truly powerful learn the new science and apply the principles in this article."
FIVE NOBEL PRIZE WINNER'S FINDINGS

At age 13 he was working at a research facility on a mysterious invention with Everett Barber, a professor at Yale University.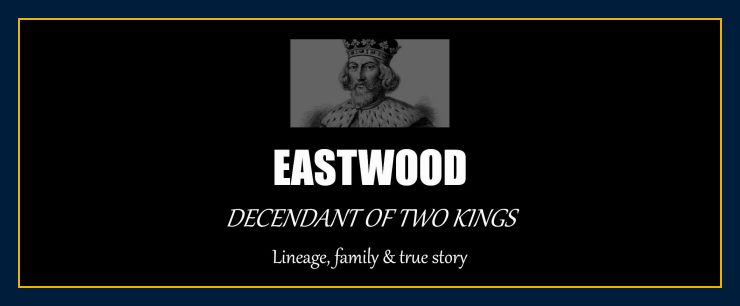 After achieving his goal to help reduce U.S. dependence on fossil fuels by age 18, he began to do something even more important for humanity.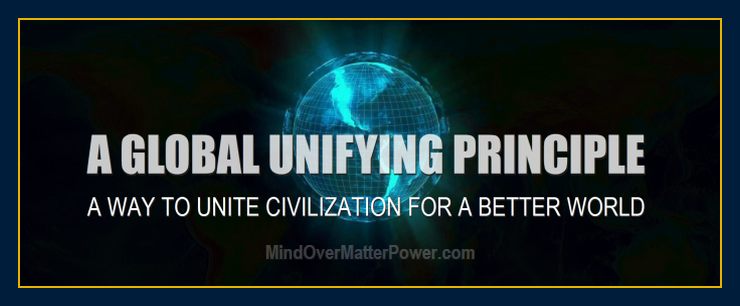 At 13 years old he discovered the secrets of the universe.
Now he wants to tell you everything he has learned in his lifetime in his new book.
45

EASTWOOD
45 years of research goes into every book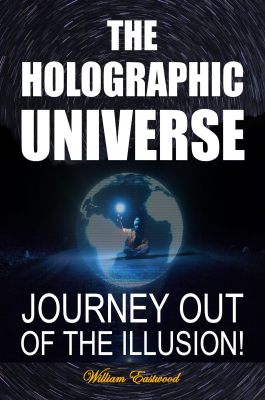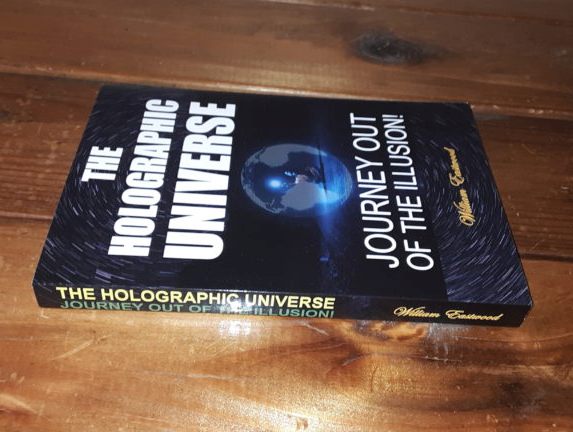 By purchasing through Lulu.com (above) you get these books DIRECTLY FROM THE MANUFACTURER and cut out the middleman! — most reliable source — fastest delivery — lowest price.
Thought Power is Mind Over Matter
---
Through education and our upbringing we have learned one way, while reality actually works another way. Thought power is mind over matter means that your thoughts have the power to create matter.
Both thoughts and matter are composed of electromagnetic energy. You can use your thoughts to create anything you want because you can add to the electromagnetic substance needed to create a desire by living in the feeling of the wish fulfilled.
Do scientists say that mind forms matter?
Many top physicists do know that thoughts create matter and reality
It is the rest of science, media and the world who do not want to listen to what they are saying.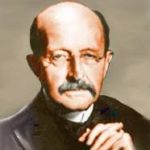 Max Planck,
Nobel Prize
Winning
 father of quantum mechanics says,
"I regard matter as a derivative from consciousness."
— The Observer,
1931.

Max Tegmark (Click button for MIT paper)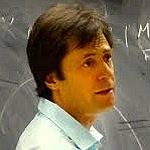 Max Tegmark of MIT, says that consciousness is a state of matter.
CONSCIOUSNESS IS A STATE OF MATTER: MIT
---
In 1938, Einstein writes,
It seems as though we must use sometimes the one theory and sometimes the other, while at times we may use either. We are faced with a new kind of difficulty. We have two contradictory pictures of reality; separately neither of them fully explains the phenomena of light, but together they do.
— Albert Einstein, Leopold Infeld (1938). The Evolution of Physics: The Growth of Ideas from Early Concepts to Relativity and Quanta. Cambridge University Press.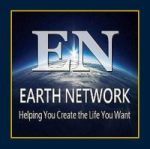 If we extend Einstein's suggestion above to several sources of knowledge, we come to a new understanding of reality itself.  To make sense of the discoveries of David Bohm and other scientists we need to gather together everything they are saying and put it together in a new way to bring us to a new picture of reality that makes sense.
If we combine certain popular theories in quantum physics, they all point in the same direction. That is precisely what my philosophy does. But I am not a scientist. I am a humanitarian, philosopher and visionary who wants to help you understand and apply a basic life philosophy that can be used to solve problems and achieve goals.
Each physicist's theory represents one important piece of the puzzle. If you combine them in the way I have done, they lead us to where we need to be. They lead us to a unique understanding of reality that is so crystal clear and obvious, that we no longer need the science to convince us that this is the correct worldview.
Your thoughts can and do create your reality. The philosophy I teach is so simple and clear that anyone can apply it. In simple and clear terms, I tell you everything you need to know to create whatever it is you want most in life.
My philosophy, while based on the best science in the world today, is not for scientists, it is for ordinary people who want to improve their lives.
If you just want to achieve goals I can help you.
---
You can get lost trying to understand consciousness by reading scientific articles. I offer links to some excellent scientific studies as a courtesy to you only. I know in simple terms that the physical world is a projection we each create with our own consciousness. If four people enter a room, there are four rooms. I figured that out over four decades ago.
Consciousness is irreducible and is both individualized and part of an unbroken field. Quantum mechanics is the study of that field of energy. Your consciousness has very deep, eternal meaning that cannot be measured with a ruler, and so all scientific studies will miss that part of the picture.
All consciousness is of an equal, amazingly high grade; and just so you know, your personality and individuality will never be lost. Who you are will survive death. I am not a religious person, because I will add that you are also good, and most religions will say you are evil.
Ignorance is separation from truth, and it is the closest thing there is to evil. Our civilization has been based on separation from truth for centuries and we therefore do not even know where we come from! That shows just how ignorant we are.
Our civilization has been reading reality backwards for thousands of years. You cannot understand reality by looking at the physical world because that world is a consciousness hologram that you are creating. If you follow most scientists, they will just get you more confused.
I provide hundreds of articles and over a dozen books in plain English, and you do not need to be a scientist to understand any of it. Use your heart and intuition. All knowledge is within you, and you are a portion of the Divine consciousness that forms everything. You are forever safe and loved, and this will never change, not for a billion years.
For those who are interested I often begin my articles with some science because it is important to use your intellect. For something to be true it must make sense to you both intellectually and intuitively.
— William Eastwood
You do not have to be confused by the science. My books will open the door to understanding and will allow you to create your own reality to match exactly what you have decided you want in your clearest moments.
There a path that leads to a new civilization. Understanding will change the world as we know it. Either we accept new knowledge and thrive individually and collectively or we become overtaken by violence and other problems and spiral into our demise. Fortunately, we do have free will.
Click above to learn more
IS EVERYTHING TAUGHT IN SCHOOL FALSE?
EVERYTHING YOU ARE EXPECTED TO BELIEVE & WERE TAUGHT IN SCHOOL
IS FALSE
People want and need to believe what they were taught, but what they learned is based on fifteenth-century science which quantum physics—the study of life—proves wrong.
Click on images to read corresponding articles.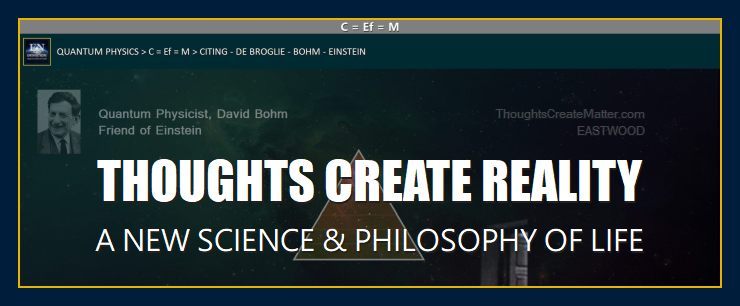 Not only is most of what we learned in school false, but it is highly disadvantageous.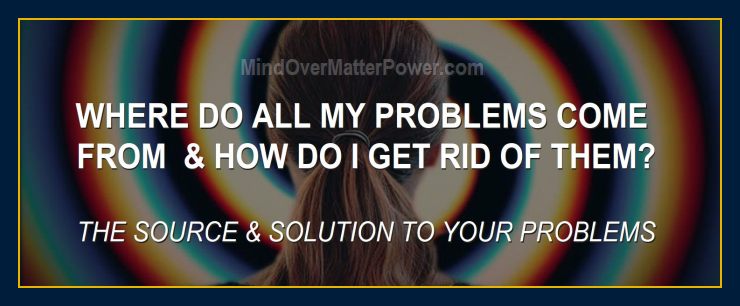 THE GREAT MYTH OF MODERN MAN
Materialism, Darwin's Theory of Evolution, Freud's psychology, most theories regarding human nature in mainstream psychology, and scientific thinking in general (ideas about time & space) are all incorrect and detrimental.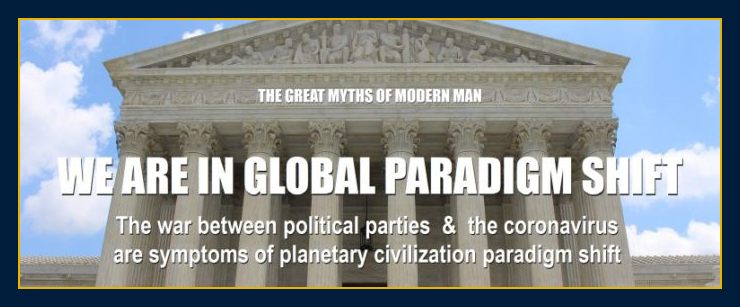 FREE ARTICLES & EDUCATION
Your beliefs, thoughts and emotions create conscious units which grow and combine below your subconscious. When they reach sufficient intensity they manifest as events or objects in your life.
Everything you were taught is wrong!
I want to achieve my goals now! Click below if you want to shop for books.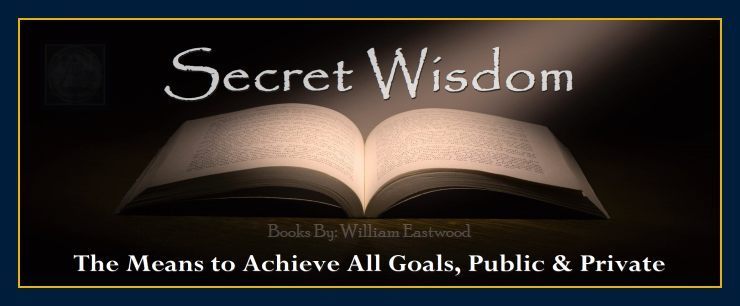 Click above to learn more
---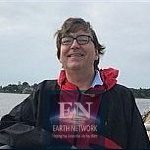 Most people will believe that they think a certain way because of their circumstances in life. But it actually works the other way around. Life reflects our thoughts, and then we react to our own thoughts materialized.
After we create a situation by our thoughts we do react to that situation, and our reaction determines what happens next. When we react with anger to a repeating problem we are reacting to our own reaction materialized.
We believe we are at the mercy of physical reality. We think other people can hurt us. When we do get hurt we have attracted the condition that hurt us by our belief that we can be hurt.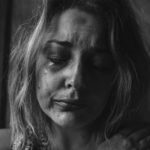 Conditions, opportunities and lack of opportunities and a whole host of other primarily outside-of-self-conditions are thought to determine what happens to us. Not knowing the truth that all these conditions are under our control is the unfortunate state of our current level of understanding in the world. This leads to depression and failure, lack of happiness and achievement.
To be reactive in a negative way is to perpetuate the problems you are trying to escape. While it is true that we react to what happens to us with happy or sad thoughts, it is our thoughts and emotions that have created the events that happen to us in the first place.
We are taught that to solve problems we must focus on the problem. This does not usually work, but instead perpetuates or blows up the problem. When things get worse we despair.
No one is teaching us the right way to think because the scientific establishment is stuck in a 16th century worldview. Knowledge is power. The article below explains how thoughts create matter.
Never face reality
Your life is not a concrete, immovable thing. It may feel that way because you cannot change it except by your thoughts. What you see around you cannot be changed through physical force. The old status quo will just bounce back, and your patterns will repeat.

You station in life, the opportunities or disasters that come your way are a result of your subjective activity. If you change your thinking you will change your life. There is no other way to make changes in your life.
Has anyone ever told you that you must face reality? When you are afraid, is that kind of thought what you fall back too?
The statement that you must "face reality" is the perfect embodiment of myth. This statement clarifies the new paradigm by stating what it is NOT. We were taught to think of the world as a kind of immovable concrete reality exiting independent of us. It is not.
What you see around you, your circumstances and opportunities are a projection of how you have been directing your energy. Your environment and station in life is malleable and a reflection of your thoughts and emotions.
What you assume to be true appears on the stage of life.
If you think that reality as a kind of immovable concrete thing of great weight then that is what it will be. You may think your job is one of great struggle and responsibility. Then you are trapped by being forced to live within the heavy and sufferable context you are creating.
if you see reality as past generations did through the lens of myth then you will see yourself as a victim. If, on the other hand, you understand and accept the new view of reality being a projection of your assumptions, then you can let go of the attitudes of previous generations. You can then use your thoughts as an artist uses paints to shape your projection into a masterpiece.
When you advance further, you notice that your opportunities include only that which you have brought about through your assumptions, focus and emotions. Your free will is a factor of past thoughts and emotions because nothing is created in physical reality. A raise, for example, is a product of many past thoughts and emotions. It is not something that exists independently as a reality you have simply come in contact with because of your good luck or whatever.
I impel you to look at life as an artist looks at a painting he or she is creating. You are creating it and you are a good, deserving and competent artist. Follow your bliss and passions and create the best possible reality with joy and excitement.
Keep your energy high through seeing the positive in everything and the opportunities you have and progress you are making.
You are a creator.
Probabilities are infinite and a miracle to behold.
The content above is a close approximation of what is in my Manifesting Power Book published in September 2020 (below).
45

EASTWOOD
45 years of research goes into every book

It's all so easy!
Assumptions are belief. Anything you assume to be true you tend to create physically.
If you want to change your life, just change what you are telling yourself is true in your head. A situation can have any outcome. The outcome is set by you. If you tell yourself in your head, this is going to work out, or, the result will be positive, then that is what you tend to create. This is why affirmations are so valuable.
Begin to change your life by applying affirmations on a daily basis. If possible, learn to think in affirmations.
Manifesting anything you want in life is easy when you know how. Begin to create your dreams now!

Amazon: International 5 STAR Review:
I have read many reviews on many books which rave about the content. However, this is the book which sets it all out: scientifically describing how we create reality. Go on ,I dare you, pick it up and read it…you won't, no can't , be left in the same place when you have finished it. Essential information is contained within. You have been warned!!
Your worldview can stop you
Do you believe that you control what happens to you?
Your ability to get rid of what you do not want in your life and fill it with your desires is to a large degree dependent on your worldview. Many people do not want to change their worldview, or they do not know how to do so.
Because beliefs filter perception and create personal reality, people who do not believe in the power of thoughts do not see evidence of it. If you do not believe that mind over matter is possible then for all intents and purposes it will not seem work for you, in which case your belief that mind over matter is impossible will manifest that belief. Everywhere you go and whatever you expose yourself to the evidence and suggestion you receive will point to the false idea the mind over matter is not possible.
This is the situation many educated people are in because they are scripted in an inaccurate  worldview. Education can work against you as easily as it can work for you.
Your reality is interactive. Self-fulfilling prophecy and the placebo effect bear that out. You create as fact, what you believe to be true or you misinterpret the evidence in favor of your preconceived notions. I explain this in depth in my first book, "The Solution…".
EASTWOOD
DREAMS DO COME TRUE WITH THE SOLUTION
---
By purchasing through Lulu.com (above) you get these books DIRECTLY FROM THE MANUFACTURER and cut out the middleman! — most reliable source — fastest delivery — lowest price.
---
"Education is not the learning of facts, it's rather the training of the mind to think."
— Albert Einstein
---
A worldview consists of your beliefs which determine how you interpret reality. How you interpret reality determines how you react to it. Like a program that runs a computer, your worldview determines your subjective reality and its products, everything you experience in your life.
Is this an academic site with reputable sources?
We refer to the top .1% of physicists because speaking the truth carries certain risks
The only reason why Einstein and a few top physicists speak the truth is because they are such intellectual giants that the scientific establishment does not dare attack them.
---
"Education is what remains after one has forgotten what one has learned in school.
"The only thing that interferes with my learning is my education.
"Education is not the learning of facts, it's rather the training of the mind to think. "

— Albert Einstein
---
The fact that most people find quantum mechanics to be so confusing speaks volumes as to their ignorance of the nature of reality and scripting in myth.
Formal education is scripting in collective myths
It is not necessarily wise to ask an expert for the answer to the big questions, such as, 'what is consciousness and reality?' Here's the reason: Most professionals base their theories and 'knowledge' on many years of formal education, yet formal education is scripting in collective myth.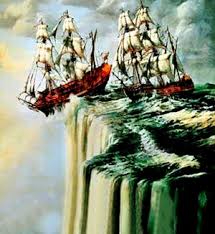 Professionals must endure far more formal education than most people, and formal education requires that they pass exams that prove they are scripted in myth in order to be legally designated as an expert in their field! For this reason, most experts are bias in favor of materialism; myth is slow to be challenged within academic circles and tends to be locked in place within society as a result.
No scholar in the time of Columbus thought the earth was flat. History is fabrication to fit accepted ideas. Flat world belief myth. Each belief creates its own past.
History repeats itself
The greater your formal education, the greater your conviction in the generally held false materialistic worldview tends to be. Our schools and professions are based on a false worldview and they do their best to impart it. This applies to lawyers, doctors, psychologists and many other authorities.
How and why you can prove anything.
How can everyone be wrong?
In the same way anyone thinks they are right — cognitive dissonance. They see what they want to see.
"EVERYTHING WE ARE EXPECTED TO BELIEVE AND WERE TAUGHT IN SCHOOL IS WRONG! It is all absurd!
"Consciousness creates reality and thoughts form matter! If you want to be powerful you have to go by the facts about reality and that means discovering the truth! Otherwise you are as blind as a bat and ineffective as a sloth!
"Holographic Universe, by David Bohm, Albert Einstein's friend and colleague, supports that premise."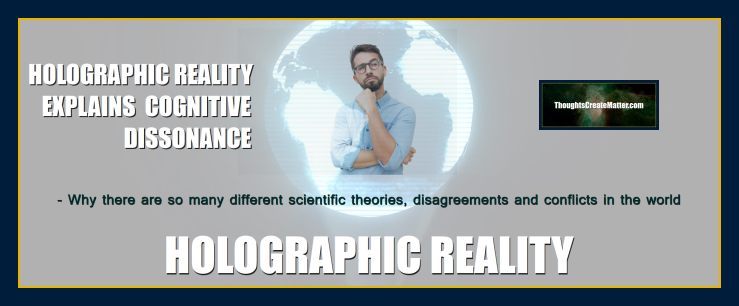 Einstein didn't ask his physics professor if time was an illusion, because had he did, he would not have become the Einstein we know, and he would not have made any great scientific discoveries.
99% of professionals are scripted in materialism
Outdated mainstream science, academia and psychology underlie almost all of our current personal and collective problems from school shootings and political dysfunction to the inability of ordinary people to live happy and successful lives.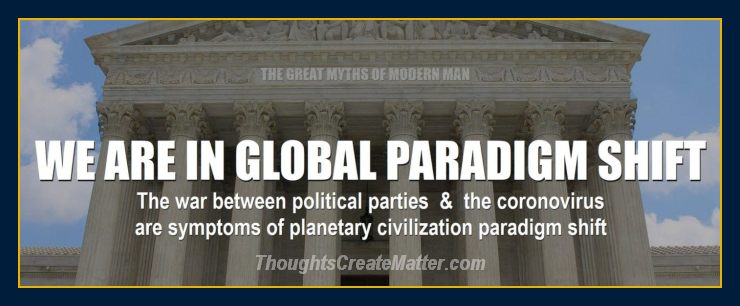 You have to learn how to think on your own and judge whether or not certain information is credible and rings true. You must learn to trust yourself or you will get nowhere.
"I spent the last 45 years studying the paradigm quantum physicists are only now becoming aware of. If I was a doctor, I would have spent 45 years studying the official worldview of materialism and you wouldn't be reading any of this or learning the truth about the nature of reality and how thoughts are electromagnetic energy that forms matter."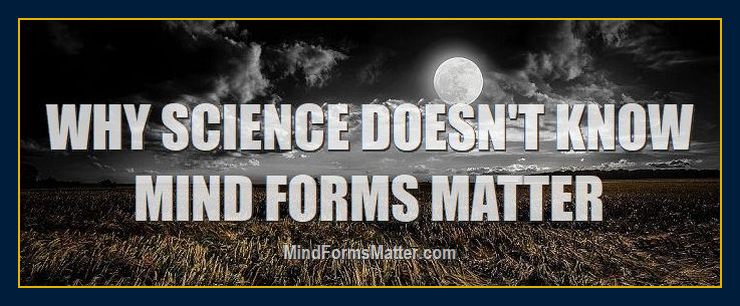 The fact that we find quantum mechanics to be so confusing speaks volumes to our ignorance and scripting in myth.
We offer you a more accurate picture of the nature of reality than usual orthodox sources of knowledge and education. And we speak in plain English that is understandable to the people of the world (as well as easily translatable).
WILLIAM EASTWOOD

Author of Earth Network articles and books.
Myths that can hold you back
Myths that can hold you back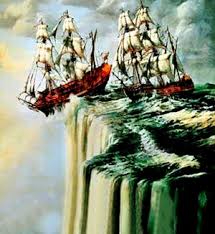 The great myths of modern man are obstacles to creating what you want in life.  This is why people in our civilization are unhappy and unable to free themselves to create their passions. The many stifling myths are taught by schools and teachers because that is what they went to school to learn.
The inner judge and victim are products of our destructive myths. We are unaware of them because we don't even realize who and what we are or how we create the events of our lives!
We are highly limited by false conceptions of cause and affect and time.
There are more myths that distort perception now than at any time in our past. Other civilizations did not cut themselves off from the source of the physical world and they understood far more than we do about reality and the soul. We are basically blind.
There is no such thing as cause and effect except as applied to psychological activity. The past does not create the present, your thoughts and emotions do.
Quantum mechanics tells us that the universe is not built out of physical electrons like bricks in a house, but instead is a continuing projection of energy like light coming out of a light bulb. Photons shoot by you at the speed of light. Your environment is created in the same way.
Each pulse of light creates a hologram we experience as the physical reality around us. Each pulse, however, is a complete recreation. The past does not create the present. The entire universe is recreated every fraction of a second, and it is a projection of your mind.
The past does not exist, only a spacious present exists and what you think is the past is a portion of the spacious present. Your present beliefs, thoughts and emotions regulate and control the content of each pulse that recreates the universe every fraction of a second.
Because of our belief in time and consistency of thought there is a consistency in what is projected. Our environment will change gradually as our thoughts do, and this gives us an impression of moving through time. This is a false notion, however.
To get back to the main point, when you free yourself of the myth of materialism you realize that anything can be created simply by changing your beliefs, thoughts and emotions. If you transcend the myth of physical cause and effect and replace it with the concept of thought projection in a spacious present your mind is twice as able to create a windfall.
C = Ef - EQUATION: Origin and Meaning
Click above to learn more
Where did the worldview you have now come from? The nature of the waking dream you are having now is entirely a result of the beliefs you have inherited from previous generations while you were growing up.
If your life is anything but bursting with meaning, adventure and joy, then it is up to you to examine your worldview. What you believe and what you focus on is what you create. Change your beliefs and what you focus on and you change what you experience.
If, for example, you easily get discouraged and give up, begin affirming the opposite. Design affirmations to counter whatever is bringing you down. Then tune into your passions and desires and focus on these.
Money and positive events are composed of and created by your own energy. Anything you desire must be created by means of deposit. Every positive thought and emotions is a deposit into an inner energy bank. Even protecting your account is a factor of deposit.
An affirmation is a deposit.
Affirmations = success, money and protection
More is achieved with the mind than we generally realize. In an interactive universe it is necessary to have the proper focus, beliefs and intent. How is this achieved?
I have developed the habit of looking at my affirmations during the day and at night. This is the healthiest habit I have developed. At any time I feel negative thoughts coming on, I can click the affirmation page icon on the screen of my phone and read the list I have posted for that day. I have four sites I can look at to find the most effective affirmation.
Often, I will read only the affirmation that is relevant or has the greatest impact at the time. At other times it takes only a second to remind my mind of my preferred thoughts and emotions.
Use what you have. Use affirmations to redirect your mind and make deposits.
If you have a phone, you can do this at any time, even at work. If your employer does not allow phones, you can ask them to allow access to my affirmation page for the benefits it will offer everyone. You can even affirm that you will be given the opportunity to do so.
Your thoughts should be thought of as tools to achieve any goal. People see time in a routine job, or waiting in a line as down-time, but these moments are your greatest opportunities to create what you want in life.
Employing affirmations in a line can bring in more money. Using them at work, for example, can raise employee morale and productivity, circumvent conflicts and help everyone to focus in a positive direction and make more money as a result.
Belief, expectation, faith, assumption and wishes are all energy that manifest, yet these are all a product of thought. There is nothing that cannot be created with affirmations.
Is there something you want? The proper affirmation can immediately create in on an inner level, and another affirmation can propel it into physical form.
There is no reason on earth for anyone to be depressed. The reason why we have depressed people and mental illness in this world is because we have a dysfunctional psychology because everything we have been taught is wrong!
EASTWOOD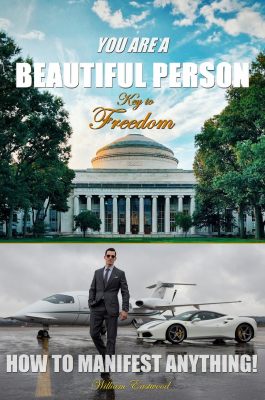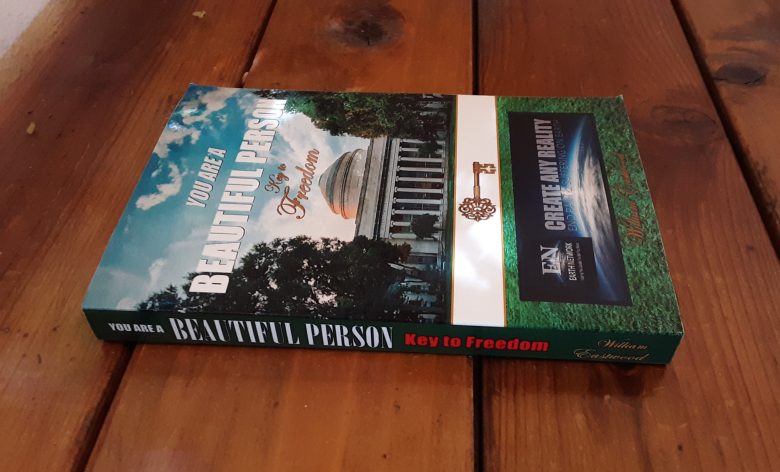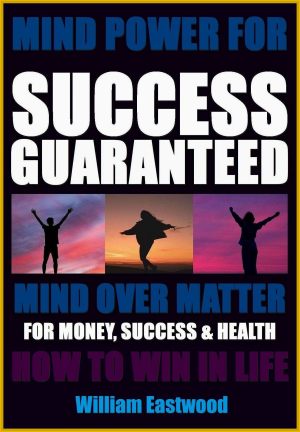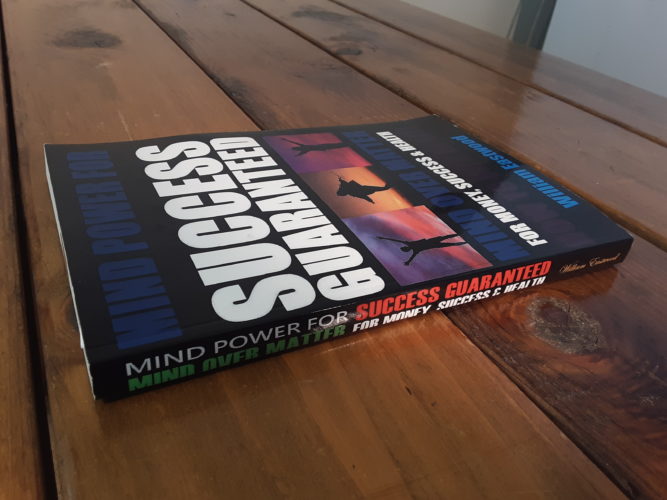 Helping you to create the life you want.
FOUR SCIENTIFIC EDUCATIONAL SITES — ONE PHILOSOPHY
What you need to know to create anything and solve any problem, public and private.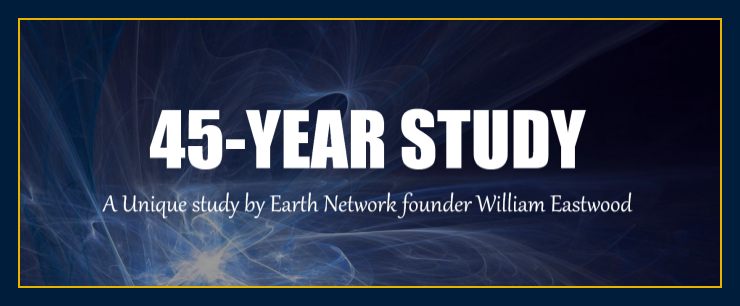 SUGGESTED READING
William Eastwood's philosophy is based on a consensus of many physicists and theories backed by 45-years of studying various philosophies and testing them.
William Eastwood science articles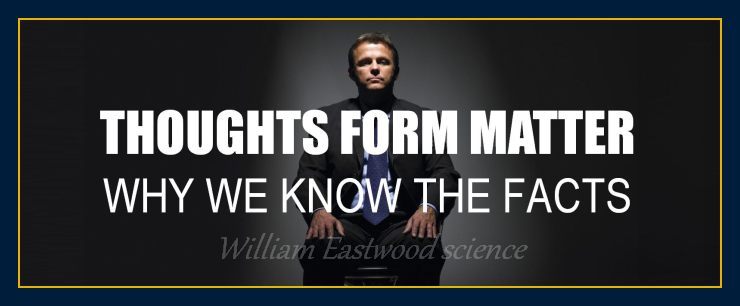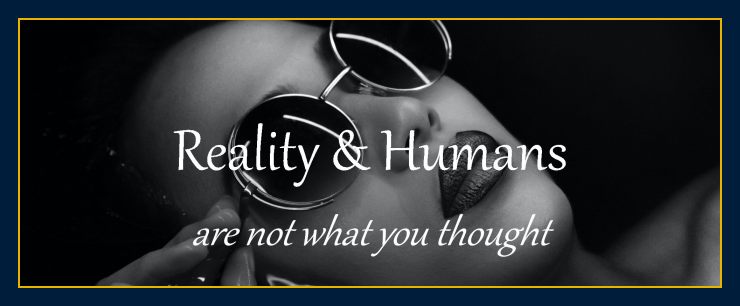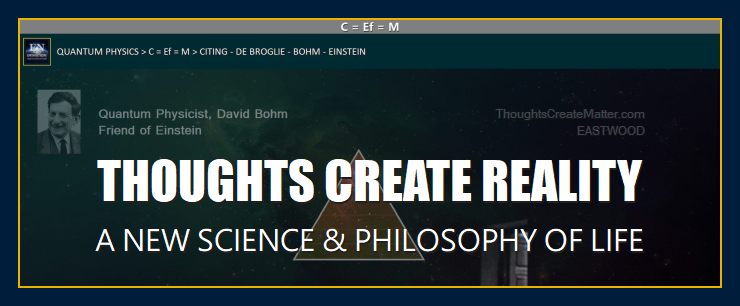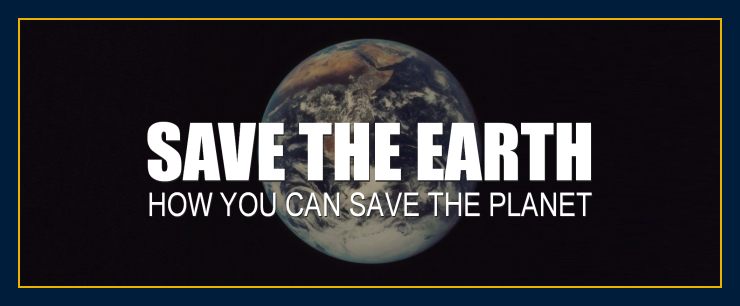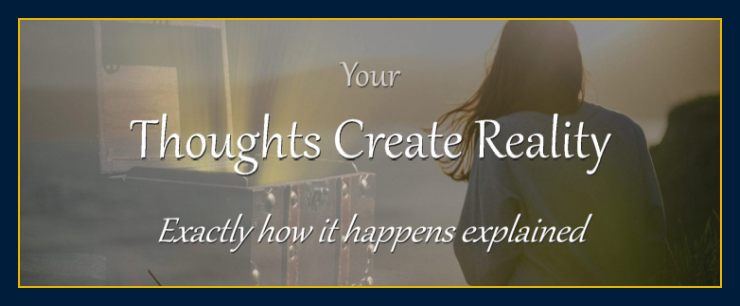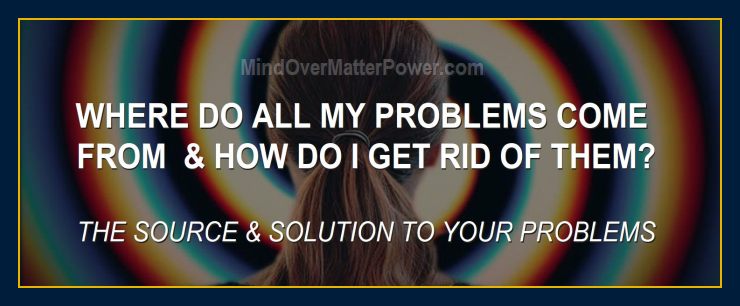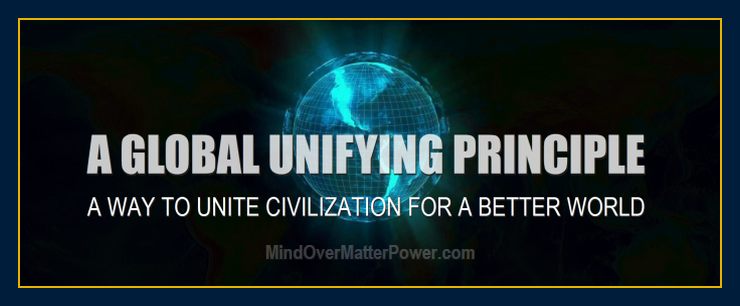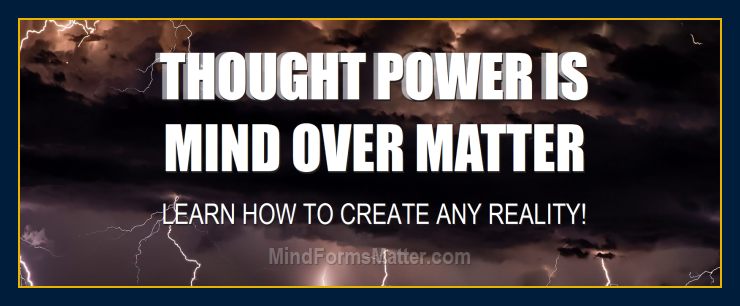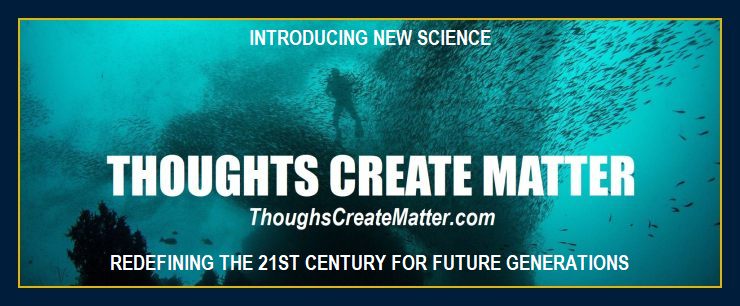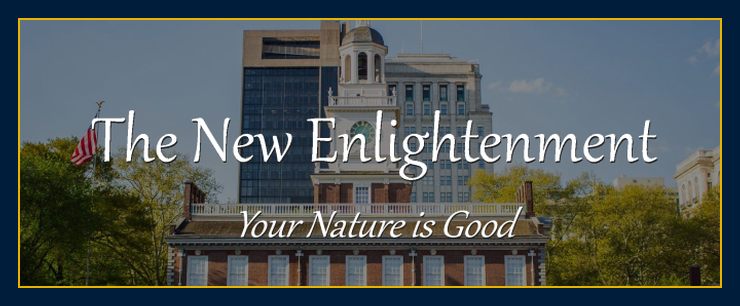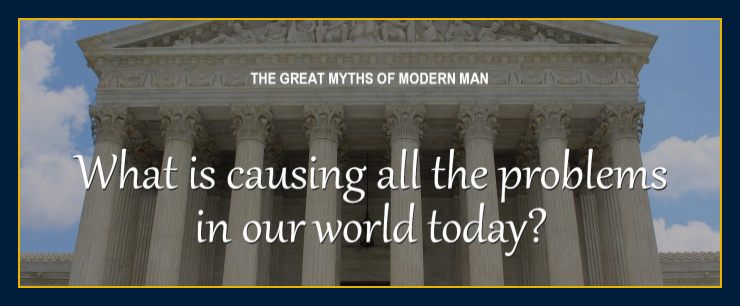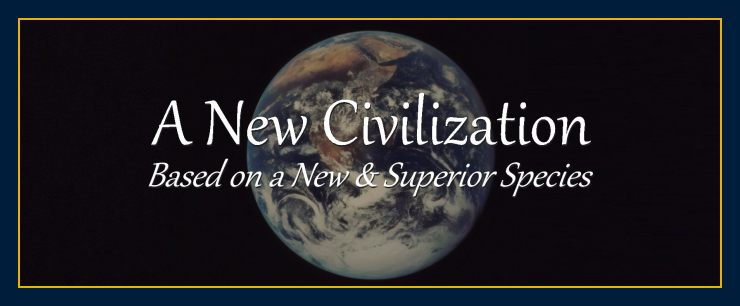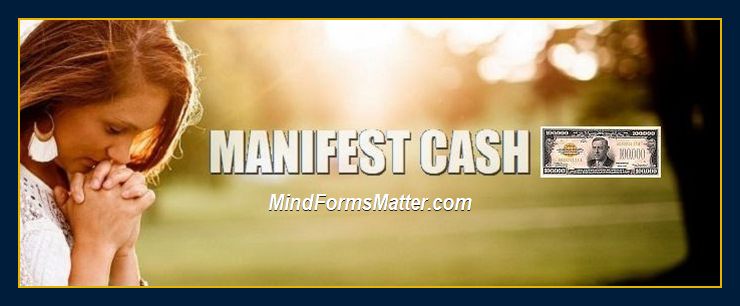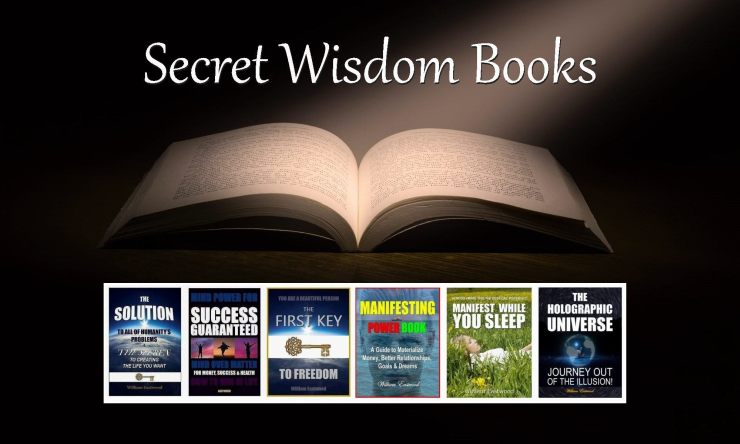 WHO IS WILLIAM EASTWOOD? William Eastwood is an American Author Who Provides Free International Philosophy.
"Consciousness is altruistic, and that means you are an amazing, powerful and beautiful person."
— William Eastwood, Altruistic Movement & Earth Network founder.
Originator of: C = Ef = M
Age 12 to 19 helped achieve U.S. energy independence.
I dropped my solar work at age 19 to do something more important for the world.
"We can literally change the course of civilization by lifting the race to a higher path through implementing "The Solution…"
— Mario Fusco TP.D, RS.D, BS.C.
— Endorsement of "The Solution…" (the first of 15 books).
Four websites with over 100 free articles to help you create what you want in life. The truth about reality no one else tells you.
Activist standing up to those in power who hold humanity back.
See "Lineage" / "The Dragon Slayer Prophecy" / trash to treasure pages for more information.
Blood descendent General Jimmy Doolittle, WW2 hero who turned the tide in the war, Clint Eastwood, famous actor, Descendant of Two Kings of England, (John, signer of the Magna Carta) and Reverend Peck, founder of Hartford Colony, Capitol of the Constitution State, USA.
PLATFORMS:
ThoughtsCreateMatter.com
MindOverMatterPower.com
MindFormsMatter.com
ThoughtsFormMatter.com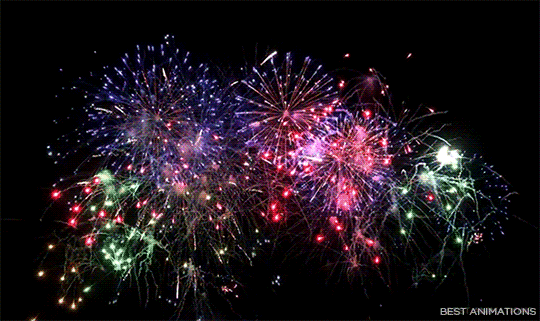 Thought Power is Mind Over Matter: How to Use Your Thoughts to Create Any Reality
Copyright 2019, 2020, 2021, By: William Eastwood.
Primary article concludes here.
---
FOUR SCIENTIFIC EDUCATIONAL SITES — ONE PHILOSOPHY
A singleAMAZING philosophy!
100's of articles!
4 EN websites!
They are meant to be used together.
Click between them!
At 13 years old he discovered the secrets of the universe.
Now he wants to tell you everything he has learned in his lifetime in his new book.
45

EASTWOOD
45 years of research goes into every book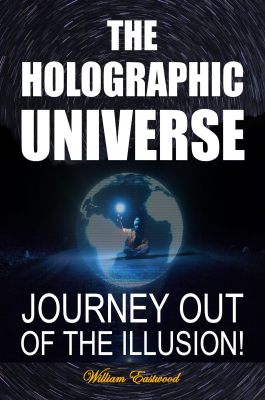 By purchasing through Lulu.com (above) you get these books DIRECTLY FROM THE MANUFACTURER and cut out the middleman! — most reliable source — fastest delivery — lowest price.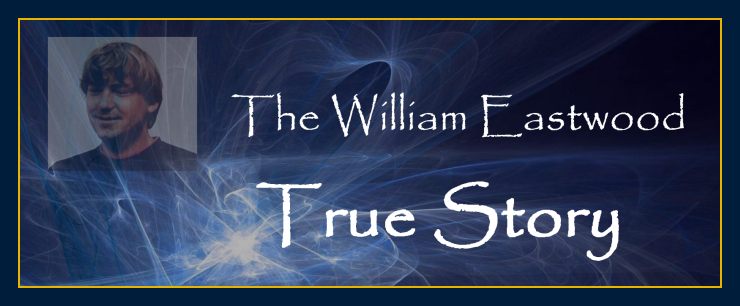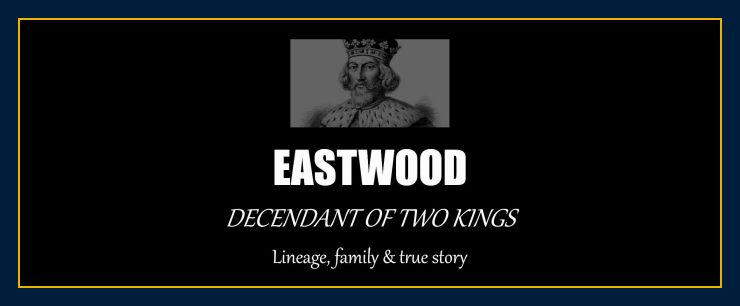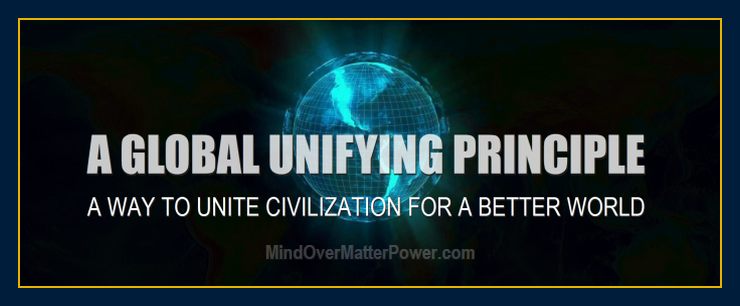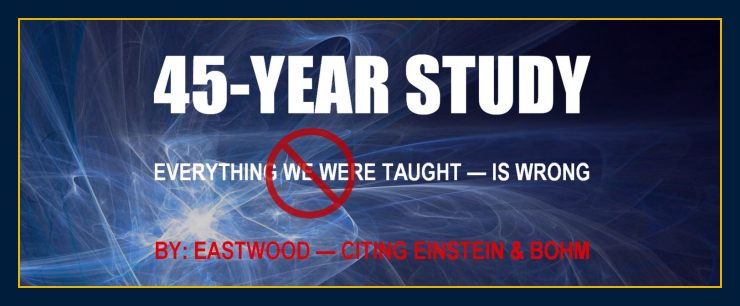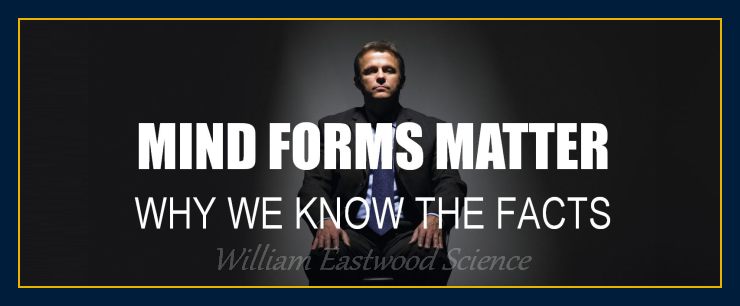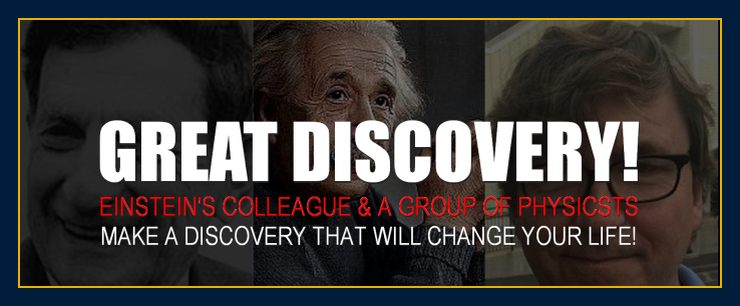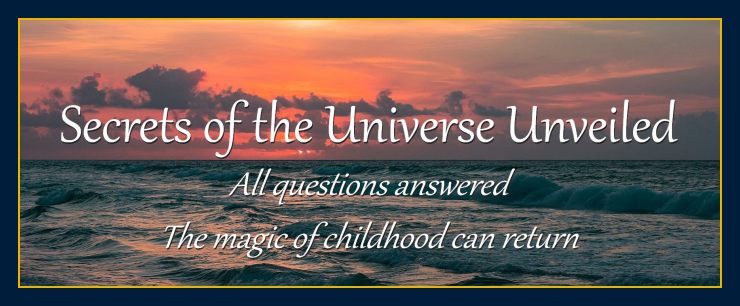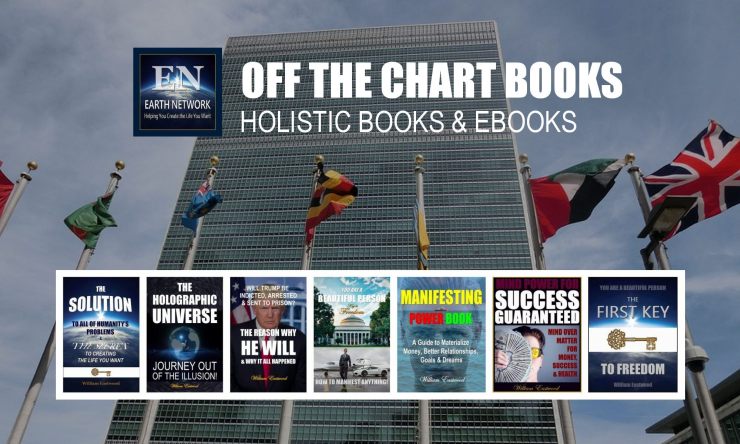 Our paperbacks / eBooks DIRECT FROM MANUFACTURER - most reliable source - fastest delivery - lowest price.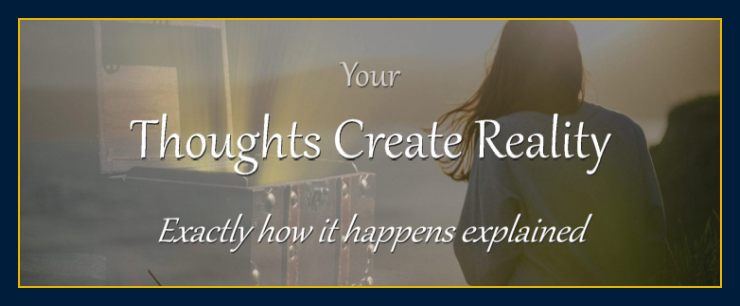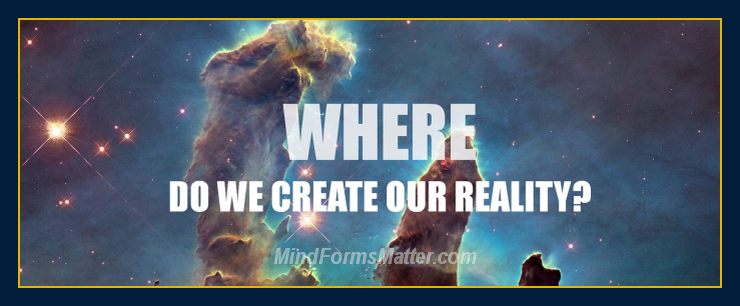 While the new theories are often attacked by holdouts, those who argue against the new findings cannot answer basic questions about the nature of reality.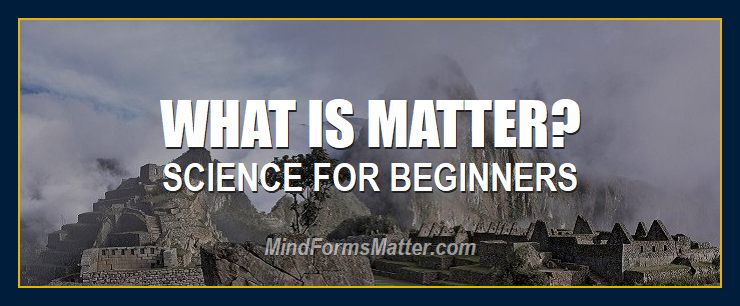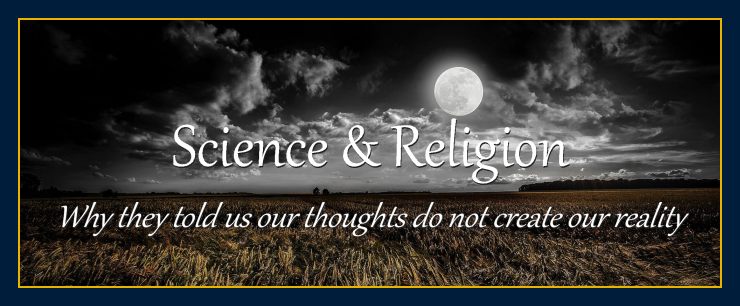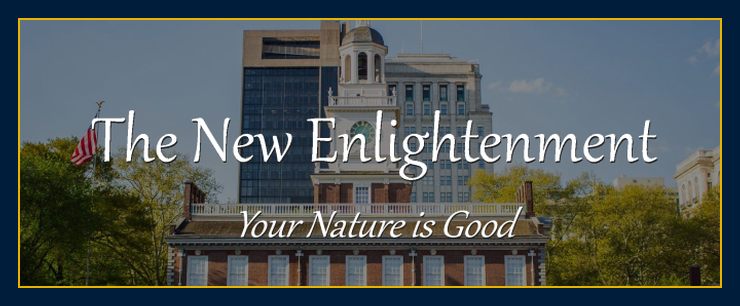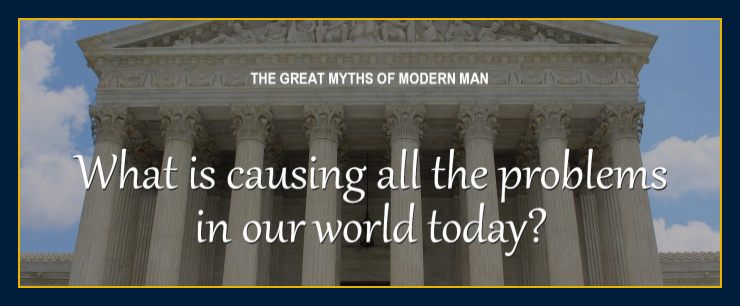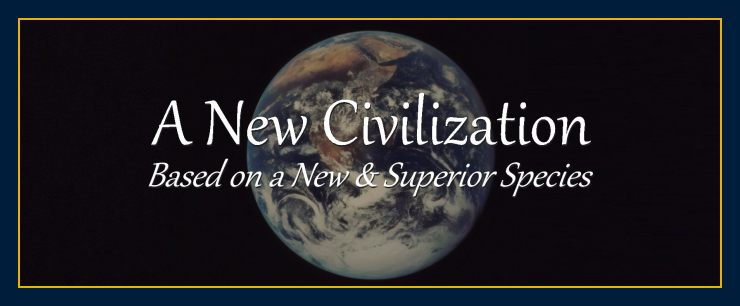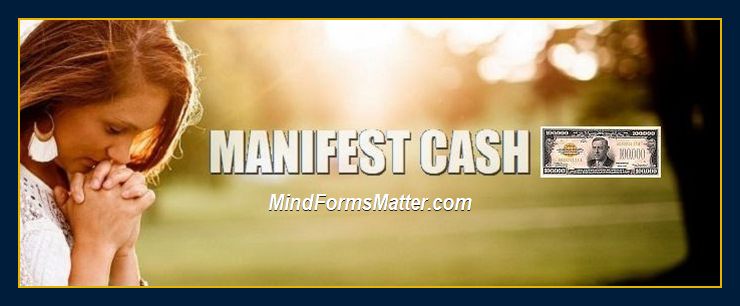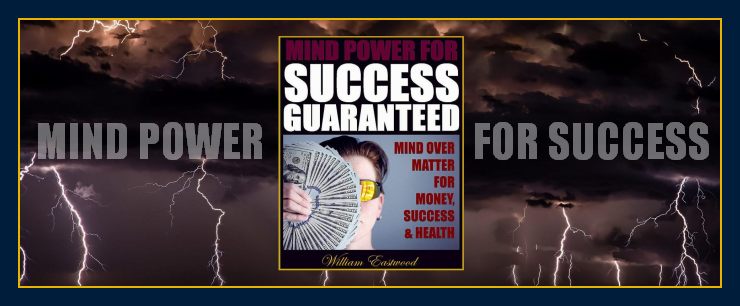 .
An original film.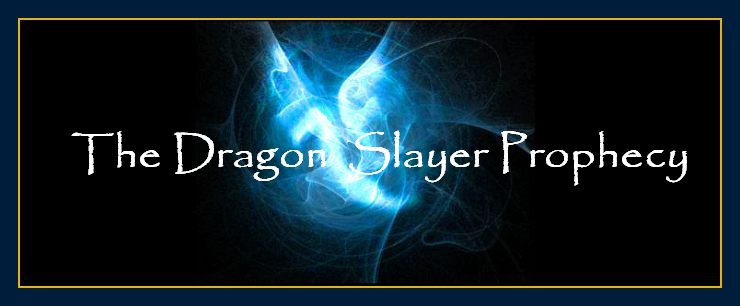 William Eastwood at age seven.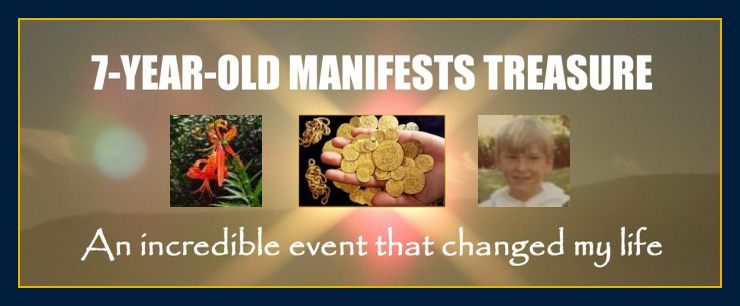 We are not just complaining.
We are not strictly theoretical.
We are engaged.
We are solving world problems.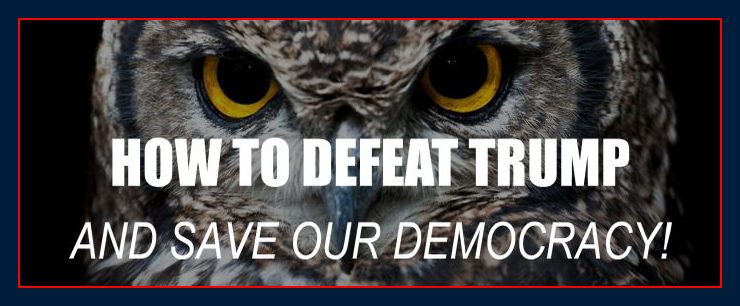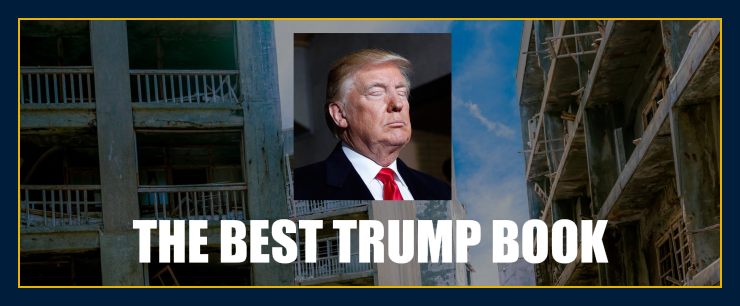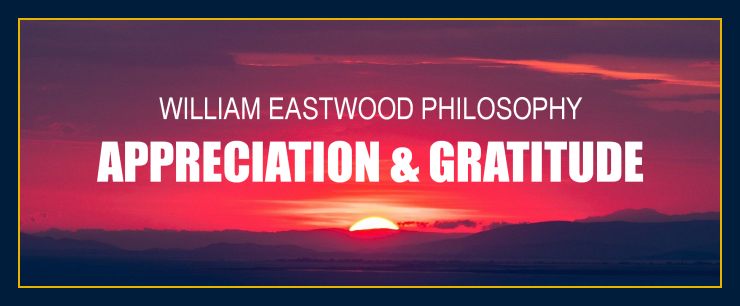 You have to be open to new ideas and learn if you want to grow in life.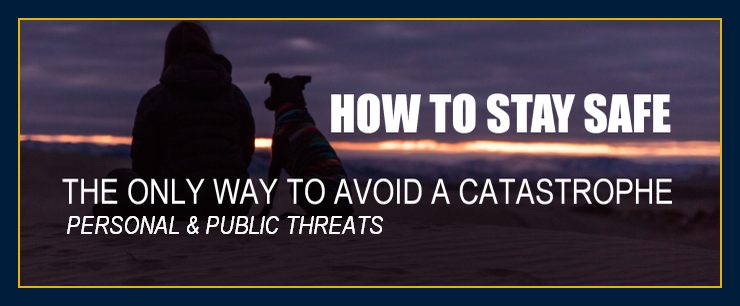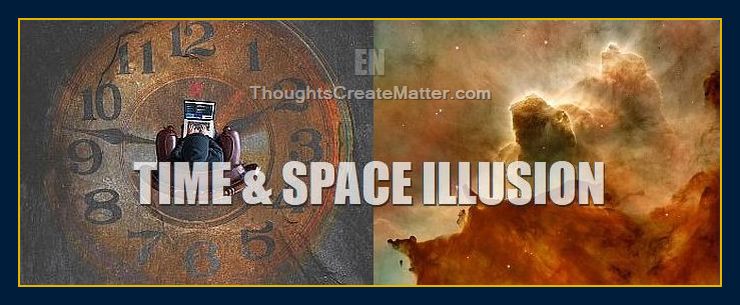 BOOKS
EASTWOOD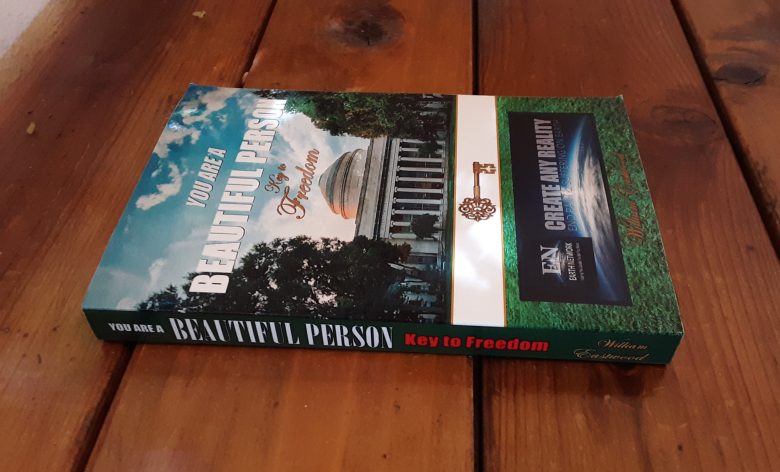 By purchasing through Lulu.com (above) you get these books DIRECTLY FROM THE MANUFACTURER and cut out the middleman! — most reliable source — fastest delivery — lowest price.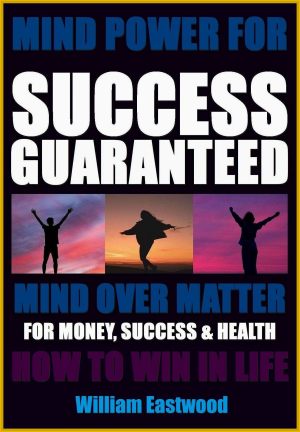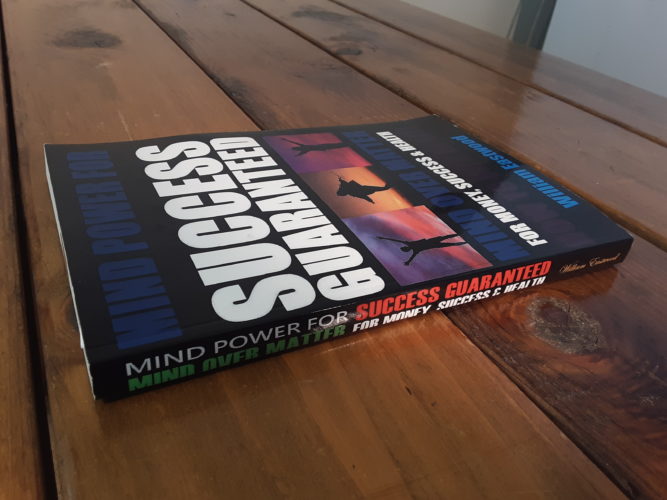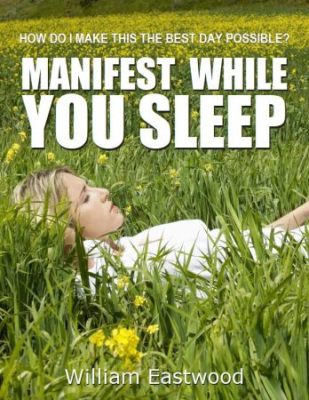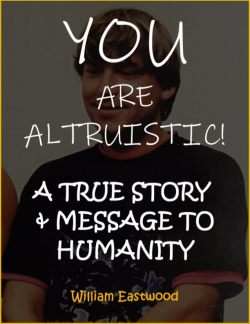 ---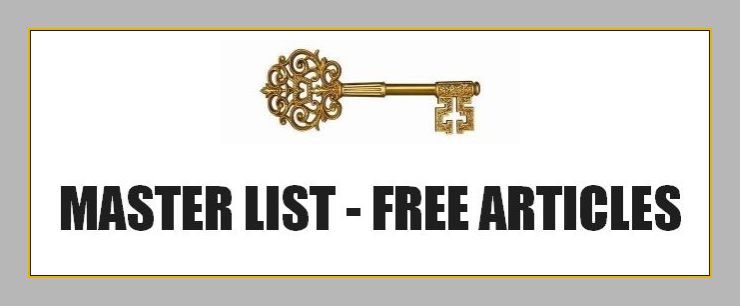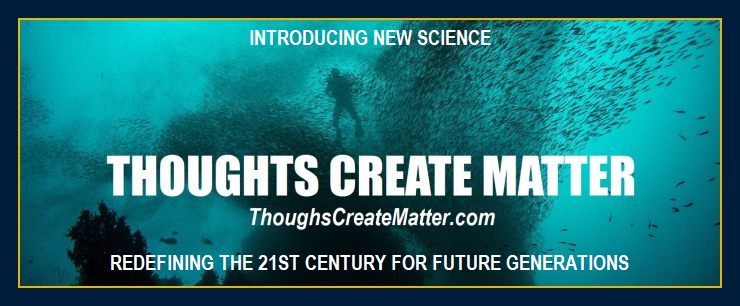 Mind Forms Matter Links
Extended articles of merit

Recommended site: Thoughts create matter
The journey thoughts take into matter.
HOW TO FIND TRUTH: When Both Negative & Positive thoughts Create Failure & Depression.
---
Categories: Consciousness creates matter, scientific proof and facts. Do thoughts form matter? Mind Over Matter to Create the Life & Reality You Want. Your mind forms and creates your reality and life. Thought power is mind over matter. Thoughts form matter books and articles. Your mind & thoughts form your reality. Click on our site to learn more. 
Life is beautiful.
You are a success in life.
Appreciation is magnetic to more good.
The too-numerous-to-count nature gods of pre-western civilization are attempts to describe wave-particle duality. Click here to read more on consciousness creates matter.
Thought Power is Mind Over Matter: How to Use Your Thoughts to Create Any Reality
To change any element of the movie you call life, you have to change your thinking. Altering the mind alters your life. There is no other way to change your life.
The concepts conveyed in this website are within these books.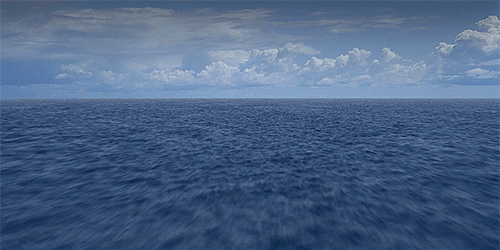 www.MindFormsMatter.com