---
What Are Affirmations & How to Use Them: The Creative Power of Your Imagination
---
What are affirmations and how do I use them?
What is the creative power of your imagination?
I will answer these questions now.
What Are Affirmations and how do I use them?
---
Affirmations are simple positive statements repeated over and over in order to have a positive effect on the person saying them. An affirmation is a suggestion and suggestion is the direction in which action moves. An affirmation creates an energy pathway for physical action. If you say "I am having a good day," that statement causes you to have a good day or at least makes the day more likely to go your way.
An affirmation can be whatever you want it to be and there are no rigid rules as to how to use them. However, they are usually believable short statements in present tense. Affirmations can be statements of belief. The mental chatter in your mind is also usually statements of belief and beliefs create your reality. Something that is affirmed over and over tends to be more likely to come true or become a physical event.
What we were not told in school is that our thoughts create our reality. As a result we have sloppy mental habits. We become depressed and ineffective because we are not careful about what we say to ourselves in our head. We argue with people mentally rather than say positive affirmations. This is the root of most personal problems. What we manifest in life cannot be something other than what we say mentally in our head.
It is necessary to train the mind to think in affirmations in order to create a happy and fulfilled life. If you want to be rich you have to be able to say "I am rich," in your head, and you have to believe it is true.
I have four sites on which I post a unique list of particularly powerful affirmations along with advice on how to use them daily.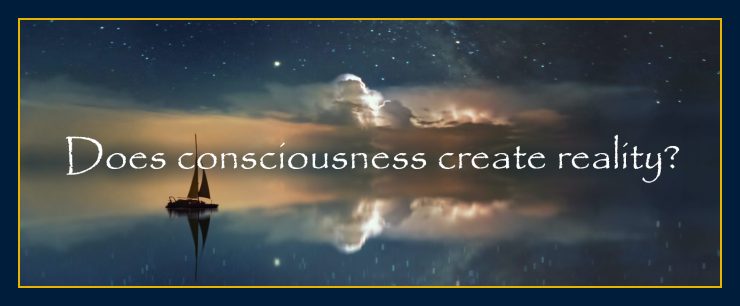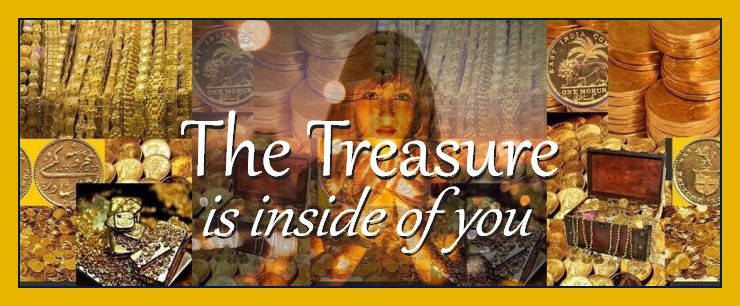 Click on the spinning globe at the top of any page to go to the daily affirmation post.
Consciousness creates matter
---
Consciousness creates matter is the principle, and imagination is the means. Affirmations direct the power of imagination to harness the power of creation.
An affirmation is a simple statement you repeat over and over again. An affirmation is a statement that something is true. It is an act of imagination to create what it says exists. Affirmations create physical matter. What begins as a make-believe statement later manifests in your life as a physical reality.
What are affirmations and how do I use them? What is the creative power of your imagination?
You can control events using affirmations
---
Properly used mental suggestion can control outcomes. An affirmation is a mental suggestion that directs energy. Once you know how to direct energy successfully and do so, you can succeed in life
If you properly affirm, "today I am going to have a good day," you dramatically increase the probability that you will.
Saying affirmations like, "I am making more money every day," actually manifest that as your reality. For best results say affirmations over and over again with conviction and emotion.
Affirmations are used to create what you want in your life, like more money, a new car or a loving relationship. They are the primary way to shape your life. They can transform your reality and can be relied on to help you achieve any goal.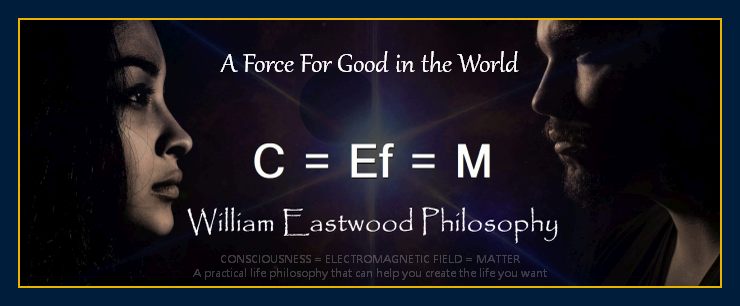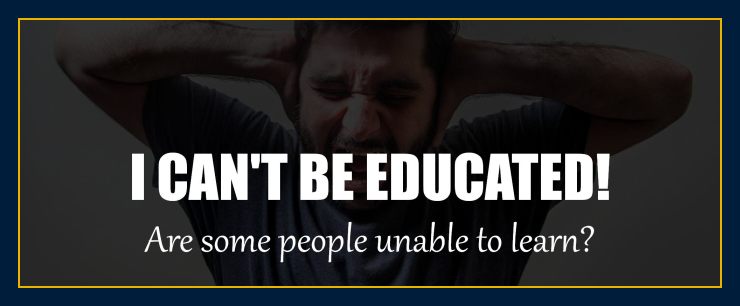 Click above to learn more
What is the creative power of your imagination?
---
The creative power of your imagination is unlimited. Your imagination creates your life. What you imagine for yourself you can create. If you do not imagine it you cannot create it.
The way a child learn to walk is to project themselves imaginatively in the direction they want to move. Eventually they learn to do this with a quality of faith in such a way to mobilize the body.
A combination of faith, intent and imagination makes activates the body to fulfill our intent.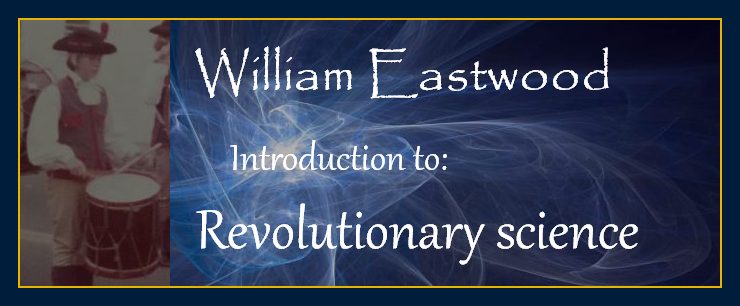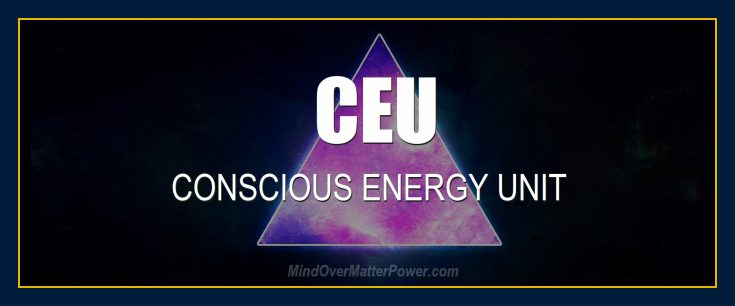 When you create a thought, it is an immaculate conception in that no other person contributes to its creation. You create each thought yourself. Each of your thoughts is an immaculate conception in that it is an original creation unaided by another.
Imagination is the unknown creative power in our world. I say unknown because although everyone creates their reality through exercising their imagination, very few realize that it is the imagination itself that gives birth to events. The portion of the divine within you is your imagination.
Scroll down to continue reading article.
MULTI-SITE FEATURE ARTICLES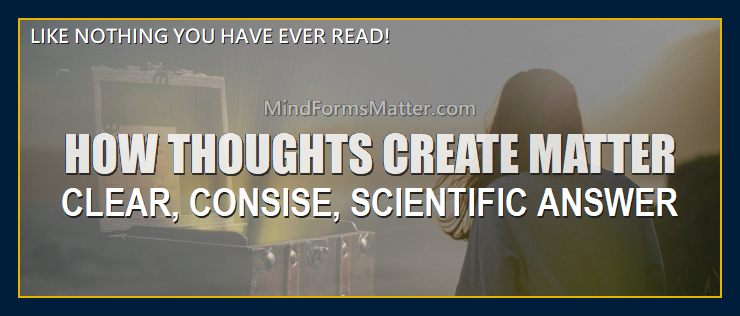 What are affirmations and how do I use them? What is the creative power of your imagination?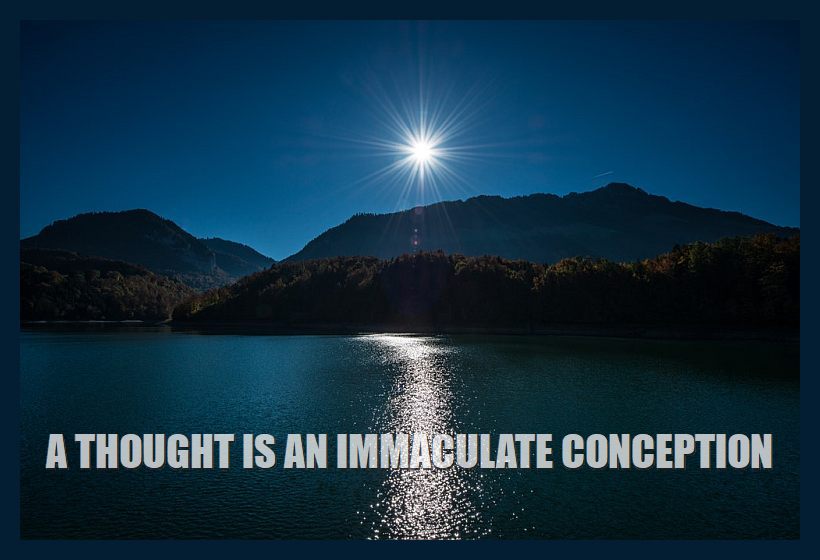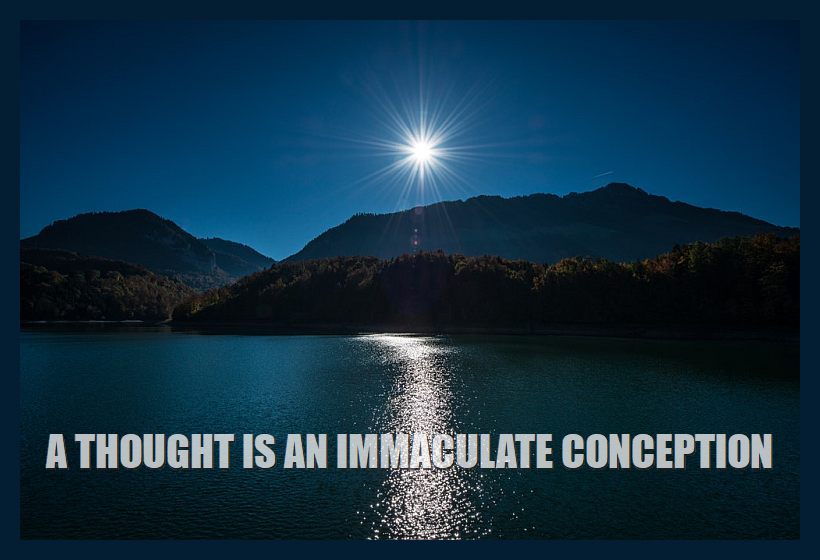 Imagination is the creative equivalent of the power of Christ in that imagination is the creative force that is our divine savior. The imagination is the creator in you.
Affirmations are the equivalent of Christ's commands. Affirmations harness imagination to create events. This is how anything and everything is created.
45

EASTWOOD
45 years of research goes into every book
What are you going to do to change your life?
---
It's all so easy!
Assumptions are belief. Anything you assume to be true you tend to create physically.
If you want to change your life, just change what you are telling yourself is true in your head. A situation can have any outcome. The outcome is set by you. If you tell yourself in your head, this is going to work out, or, the result will be positive, then that is what you tend to create. This is why affirmations are so valuable.
Begin to change your life by applying affirmations on a daily basis. If possible, learn to think in affirmations.
Manifesting anything you want in life is easy when you know how. Begin to create your dreams now!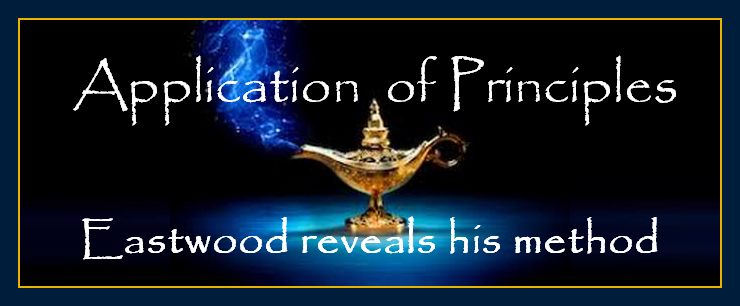 Manifest what you want
---
Affirmations are one of the most effective ways to direct and manipulate intense positive energy in highly beneficial ways. The energy you move more effectively in this way can work wonders in all aspects of your life.
If you do this in the right way you will evoke powerful positive changes and transitions in your life, even bringing about an entirely new reality if that is what you want.
Embody your ideal
Bring a sense of personal power and thoughts of your ideal life fully into the moment just as vividly as if what you are imagining were happening now. Fill your being with the feeling of what you want. Embody the ideal, amplify it, and then begin saying affirmations that affirm it is so.
Prepare
When the time comes you may want to prepare the setting. Make yourself comfortable. You can play inspiring or hypnotic music while you say your affirmations and visualize your desires.
Visualize what you want to create
When you are ready to begin, think about and then begin visualizing what you want in a picture of a specific future event desired. Visualize it as vividly as if it were a normal physical event you were currently experiencing.
All you need to do is replicate an actual physical type of event sense-wise. Make it exactly what you want and intend to create. You want to create a sense of actually being able to touch and smell what you are visualizing as if it were real.
Continue to visualize the same scene, a logical series of events as they would happen in an actual time continuum in your future, or a series of consecutive highlighted desired future events. Do not allow distractions and do not let your mind drift to any other subject. If it does or if the phone rings you will need to stop what you are doing and start over again when you are ready.
You must hold the same thought for about half a minute to get any kind of result. A minimum of about thirty-seconds of attention is required before you can expect a future manifestation. A few minutes to about seven minutes is ideal.
It does not necessarily help to do this for a long time. Whether or not more time helps depends on you. If you are a person that may doubt the objective or compare it to current events, more time spent visualizing may not help much if at all. If you contrast what you have with what you want and get upset, you actually have the opposite effect and you manifest more of what you don't want.
Do the procedure for as long as it is enjoyable and you are able to focus exclusively on what you are creating and then drop all thoughts on the subject and turn your attention to other matters, such as work or daily activities.
As you are visualizing, realize that these pictures in your head are the first stage of matter. The mental picture itself is the first stage of matter. It is the electromagnetic stuff that forms physical matter once it reaches sufficient intensity.
You are an artist like a painter, but you are creating your life events with imaginative substance (mental-matter stuff) rather than paint. The feeling of creativity helps. Try to feel as if you are a painter painting a masterpiece. By creating the feeling of creating you create. Feel yourself bringing what you want into existence. Be confident.
Visualize your inner self
Hold your mental pictures in the back of your mind for a second and then imagine a massive spiritual source of energy. Picture this energy in the form of human silhouette but of brilliant white light against a background of black space in the night sky. Imagine this to be your inner self or soul. Imagine this light energy to be the source of life or unimaginable energy you can use to create with.
After you create this image of your entity, imagine this brilliant white light exploding into the picture in your imagination.  Feel the unlimited power and intelligent light of your soul filling your visualization and making it physically real. It is manifesting. You know it because you understand that what you are doing is creating with imagination and consciousness.
You have now created what you desire on an inner spiritual plane (and in your future) and have brought it into existence. Know that it now exists as a reality in your future in full physical form.
Imagine that all the events you desire have come true. Outflow a deep appreciation for all the good that has come into your life. This is your life, and it is beautiful.
For this you are thankful, and you feel this thankfulness in your body as surely as if it were Thanksgiving day.
You may want to say, "I now release this thoughtform to manifest in a form that is for the highest good of all concerned."

Directing energy
---
This is what metaphysics is all about. In doing affirmations you are directing energy that is in a sense alive. You are doing this all the time simply by having thoughts and emotions. But in this visualization, it is being done in a far more effective way.
You can draw on far greater energy than you may usually do and direct it in highly beneficial and positive ways. The energy you move more effectively in this way can work wonders in all aspects of your life. If you do this in the right way you will evoke powerful positive changes and transitions in your life, even bringing about an entirely new reality if that is what you want.
---
What Is an Affirmation?
A Thought Is an Immaculate Conception.
Imagination Is

the Divine in You.
How Do I Use Affirmations?
Powerful Manifesting Procedure.
Metaphysics to Manifest Money.
Materialize Success,

Love

&

Health.
Imagination Is Christ in You
SOME OF OUR MANY ARTICLES & BOOKS
45

years of research has been put into a collection of powerful world-changing books that show you how to use Internal Science to create what you want in life.
"I WILL TELL YOU HOW YOU CAN CREATE ANYTHING YOU WANT"
---
"There are ways to use this science to make money. Wealth and personal safety are easy. I owned three large historic homes on the coast of Maine in 1985, at age 22, because this philosophy WORKS LIKE MAGIC!"
The secrets in all my books can be used to achieve any goal, no matter what it is. Every book is loaded with tips, secrets and insights that will help you to manifest your goals and dreams. Nothing is a higher priority than your own self and life. The path to your dreams is right here.
"I left orthodoxy and the allure of prestigious acclaim to align myself with the ordinary man, woman and child."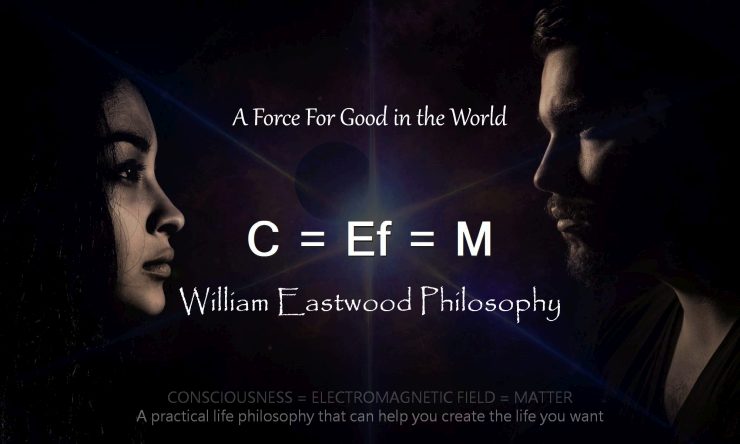 The First Key by William Eastwood
---
Get the single-most important key to liberate yourself from all limitations. At $3.99, this is your best option to test "a philosophy that works like magic" without spending a lot of money.
This great book is also loaded with simple, easy to understand, often uncommon practical insights. Open to any page, read a few lines, and that's all you need to do to transform your day. Apply the overall philosophy and you can create miracles! Imagine a life in which you can do anything you want because you are no longer hindered in any way whatsoever.
Eastwood also designed this book to be a gift to help people. If you are an altruistic person and want to help someone, rather than sending those you know a holiday card, give them a gift. Send them this book instead. Send it to any lucky person as a Christmas gift, or on any holiday, birthday or day you want to be made special and memorable forever. You may just change the life of anyone you send it to.
PUBLIC VALIDATION
The science at universities like MIT is being discovered.
Even NOVA and PBS recognize the beginnings of a new science.
NOVA CPTV: Matter is a State of Consciousness
45

45 years of research brings you...
MANY PROBLEMS,

ONE SOLUTION
Create the life you want with a book that can solve all problems, both public and private
---
William Eastwood gives us a simple solution to a lot of big problems. He has been studying the application of internal science to solve personal and global problems for over 45 years. Internal science tells us that we create the external world internally. So, what needs to change?
The solution to world problems.
The answers you are looking for.
The beliefs and models that need to be changed.
45

45-years of research
The first thing you should be asking yourself every morning is, "How do I make this the best day possible?"
Program for success just by listening to this audio book as you fall asleep!
---
Based on the advanced scientific paradigm of Albert Einstein's colleague, David Bohm and "The Solution to All of Humanity's Problems..."
This book manifests YOUR PURPOSE and YOUR DREAMS by providing a space for you to visualize what you want in life within a guided meditation. This audio book provides all the affirmations and guidance on the Earth Network websites for accelerated manifesting combined with accelerated learning. This book clears your mind of all the invisible barriers to success that you may not even be aware of that are a product of the physicalism thinking we learned growing up.
Visualize what you want in life while listening to this audio book. The narrator Scott Eastwood did, and his band, Carbon Red, is headed for the number one position on the charts.
New release on Audible, studio produced.
Also available in eBook format
---
The eBook is the same book. It also can be read aloud to you with most programs and apps.
"How Do I Make This the Best Day Possible? Manifest While You Sleep."
45

Socrates was made to drink poison, Galileo was almost tortured by the church.... Eastwood overcame seemingly impossible odds to make 45 years of research available to you
I created a bold and daring goal of changing the world, and when I created a company to fulfill my vision, reality shifted
---
Say thanks
---
Say thanks with a book order so that I can continue to bring this information to you.

"If you do good things, good things will happen to you."
— William Eastwood quote at age seven.
"When you buy a book here you are doing a good thing because all proceeds are used to help people struggling in over 170 countries. Our clients who do not have any money to buy books rely on you to fund this website through book purchases."
— William Eastwood
By purchasing through Lulu.com (above) you get these books DIRECTLY FROM THE MANUFACTURER and cut out the middleman! — most reliable source — fastest delivery — lowest price.
Holographic reality: Events are a projection of your mind. ThoughtsCreateMatter.com
A new science and philosophy of life. ThoughtsCreateMatter.com
Exactly how thoughts create reality. MindFormsMatter.com
The world is your creation; you can have anything you want.  MindOverMatterPower.com
Secret Wisdom Books by William Eastwood. Lulu.com

What Are Affirmations & How to Use Them: The Creative Power of Your Imagination
© Copyright 2019, 2021, 2022, By: William Eastwood.
Primary article concludes here.
William Eastwood is an international political influencer
A self-made author of over 20 books.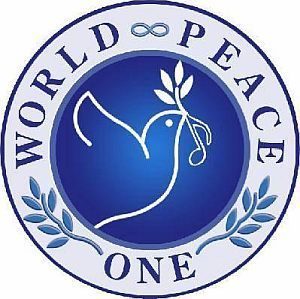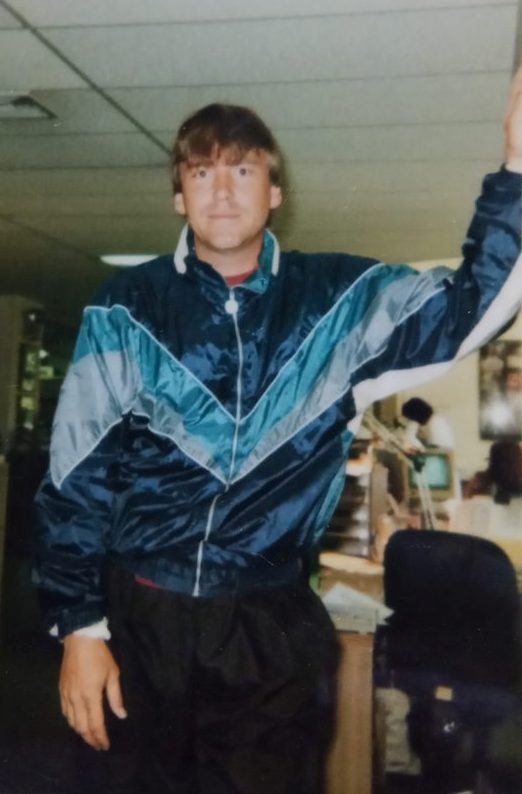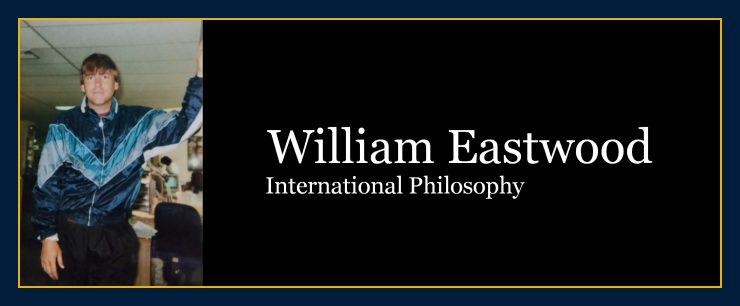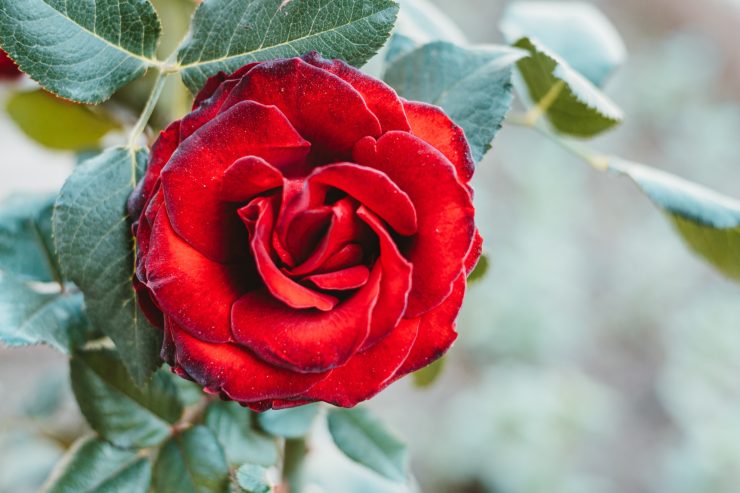 The full time-line and history of William Eastwood and his work
---
This is the most complete account on all five websites.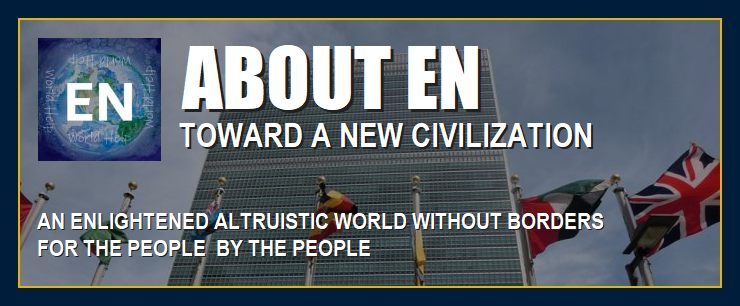 There are a lot of things that traditional science cannot explain that can be understood through the lens of Internal Science.
My literary agent in New York says that most people in the world today are unintelligent, and that only a sliver of intellectuals and professors are capable of understanding. I beg to differ. I explain Internal Science in ways people can understand.
Science that confirms personal spiritual experiences
---
Bohm and Eastwood both give us a paradigm that eliminates contradictions between science and personal human experience.
Our traditional science tells us that a person's purpose is no more than to procreate to ensure the survival of our species — but many people have spiritual experiences that reveal there is far more meaning and purpose to a person's life — interpreted through their belief system.
Bohm's / Eastwood's paradigm says we have an inner reality that forms this world and thus can include personal spiritual experiences and the possibility of thoughts creating reality — experiences which when interpreted through Bohm's science would make perfect sense.
Physicist David Bohm, — who Albert Einstein called "a kindred spirit," and whose Ph.D. thesis — being top secret and classified — was awarded at the University of California at Berkeley by none other than Robert Oppenheimer — tells us that our reality is a holographic projection of the mind.
Bohm's science suggests an inner source reality, and the possibility of a multidimensional framework of existence in which our reality is grounded and created.
"Americans and people in all nations need to wake up from their sleep."
— William Eastwood
Internal Science can unify the world against common threats, and it can protect us, but we must use it.
The United States Constitution is the best in the world. It was the first to set a new precedent by determining in law that all people in one nation are equal. The Altruism Code expands that concept to include all nations and codifies that principle.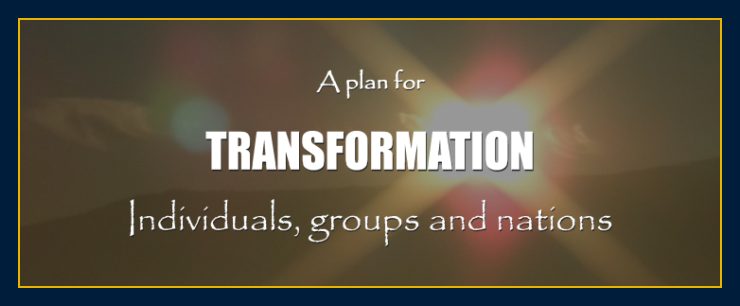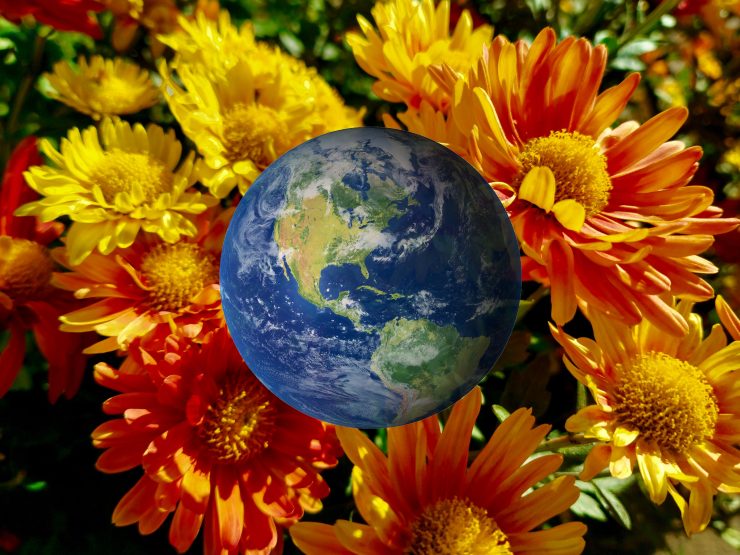 ---
CATEGORIES: What are affirmations? Consciousness creates matter. Mind creates matter. Metaphysics. The creative power of imagination. Manifesting. How to materialize what you want. Quantum physics manifesting. Click on our site and books to learn more.
What Are Affirmations and How to Use Them: The Creative Power of Your Imagination
---
An affirmation is a simple statement you repeat over and over again. An affirmation is a statement that something is true. It is an act of imagination to create what it says exists. Affirmations create physical matter. What begins as a make-believe-statement later manifests in your life as a physical reality.
The concepts conveyed in this website are within these books.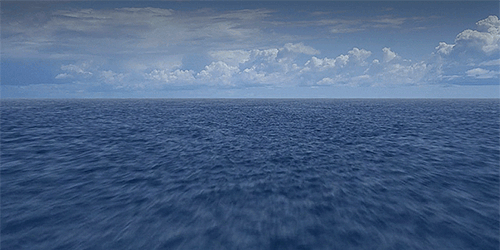 www.MindFormsMatter.com