---
William Eastwood, creator of Internal Science and International Philosophy, worked at a private research and development facility at age 13 for a Yale University professor on a secret invention. See his press interview (in the United States library system microfilm database).
He has returned 50 years later to write 25 books and has a FREE PDF BOOK and a FREE DAILY POST.
.
Create the Best Future: 
Probabilities & Multidimensional Soul, Entity & Inner Self
---
How can I create the best future?
What are probabilities?
What are the multidimensional soul, entity and inner self?
I will provide you with the answer to those questions now.
The way to create the best future is to understand probabilities and to lean how to choose from the field of probabilities.
---
The way to create the best future is to understand probabilities and to lean how to choose from the field of probabilities.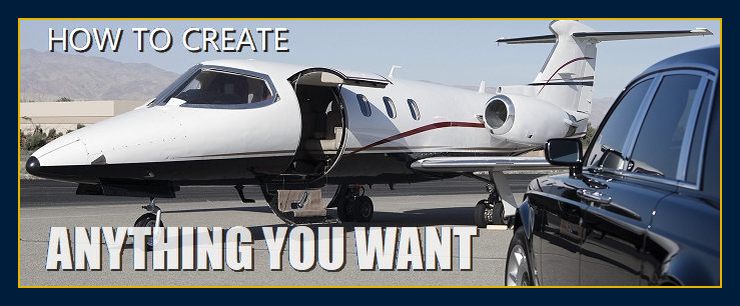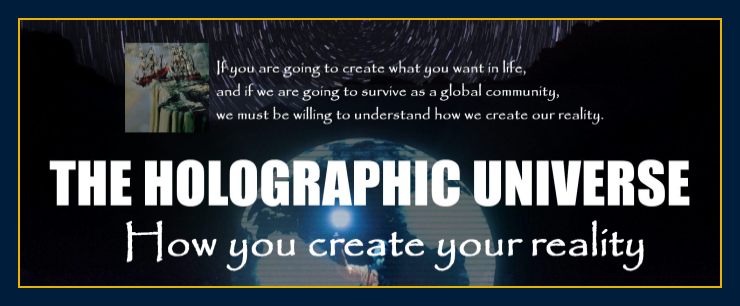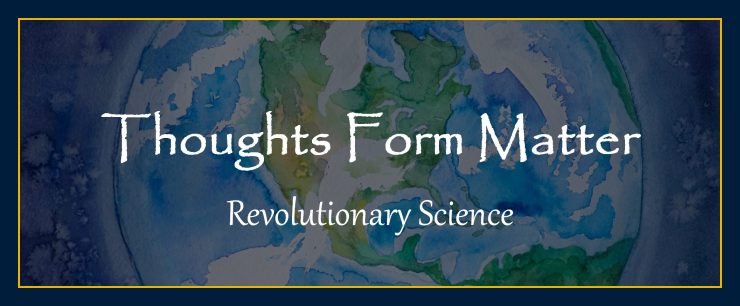 The three questions posed — How you can create the best future, what are probabilities, and what are the multidimensional soul, entity and inner self — were answered in our 45-year-study.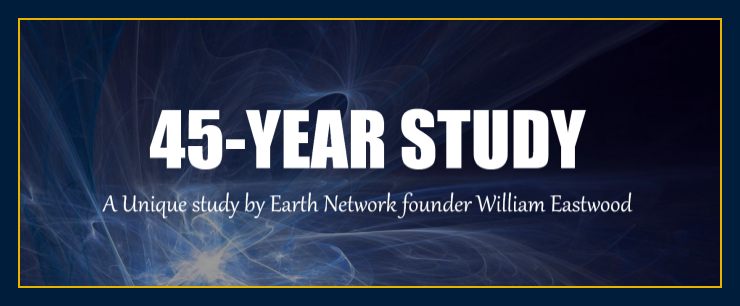 The original article was moved. Click below for that version.
The purpose of our websites is to provide you with all you need to know to be successful in all areas—in intellectual and spiritual knowledge, business, finance, health, love and relationships.
Due to Einstein's theory of relativity and quantum mechanics introduced early in the twentieth century, scientists have discovered empirically that the principles of classic physics could not be correct.
The collapsing wave function, for example, introduces an observer (consciousness) and explains how the energy state of unlimited probable events is transformed into a single physical particle we can observe.
The new science after Einstein accounts for all the successes of the older classic theory and for all the data that are incompatible with classic principles (fixed time-space constraints).
QUANTUM PHYSICS MIND-BRAIN MODEL
Previous science serves as the foundation for our civilization and is thus like a locomotive barreling down the tracks that will not be stopped. Therefore, even though a new factual science proves classical physics wrong, you will find endless attacks and rationalizations on the collapsing wave function discovery online. For this reason we point out the scientific studies and summaries you can trust that you may want to view.
COLLAPSE THE WAVE FUNCTION/MANIFEST
The collapsing wave function reveals mind-matter interaction which then leads to a new scientific paradigm, a new field of science, a new psychology and new and more effective methods by which to approach life and achieve goals. The collapsing wave function, for example, is evidence of thoughts (consciousness) manifesting, which then suggests a much easier way to create what you want in life, which is what we are providing you with here.
We give you a new psychology and methods of achieving goals.
Right here, right now, we are introducing a new field of science.
Click above to learn more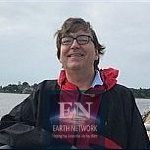 Every time you exercise your free will you are choosing between probabilities. If you want to live life well, you have to go by the facts about reality and that means understanding probabilities!
The famous double slit experiment in physics reveals that all paths we can take are taken, yet we can only observe one at a time.
The double slit experiment shows that an electron will take multiple paths to traverse a path from point A to point B. However, only one outcome can be physically observed.
When a scientist observes "an electron," it collapses from all possible positions which the electron could occupy to a single position.
Those probable states of the electron exist in what I call the field of probabilities. From our perspective (in the specific frequency range that defines our material universe), the infinite probable paths of electrons and events are non-physical probabilities. However, from the position of a probable self (who is physical in his/her dimension of reality) you or I would be a probable self.
Abilities you have developed in other probabilities
If you decide on doing something you know you are very good at but have not done much of, like pursuing a hobby you have neglected, you may notice that you learn very fast. This is because in another probability you have already developed the skill.
We draw skill and knowledge from probabilities all the time. I have lived by this principle. We juggle probabilities every day as we make decisions and weave in and out of probabilities. The shifts from one probability to another are not normally observable. Any significant change in your life is usually a result of a shift in probabilities.
An understanding of probabilities and the sense of control and opportunities it brings us is the key to good decisions about what direction to take at any given time. We follow our intuition and are able to manifesting anything, be it a desired skill, situation, condition, event or object.
Quantum mechanics and the multiverse are about the facts of life. Without the existence of probabilities, we would have no sense of free will.
The fact that most people find quantum mechanics to be confusing speaks volumes as to their lack of understanding the nature of reality. Education does not even recognize probabilities because our main myth says that there is only one primary dimension. Only recently have physicists contemplated other dimensions.
The only reason why Einstein and a few top physicists speak the truth is because they are such intellectual giants that the scientific establishment does not dare attack them.
The multiverse of infinite probabilities is an expression of consciousness. Consciousness creates this material universe and unlimited others.
Currently, there is no psychology or science that can explain reality. I cover this subject in my manifesting power book. This is where a new psychology and science begins.
Create the Best Future
Create & Enter: Ideal Future Probabilities

Probabilities & Multidimensional Self.  Quantum Physics Many-Worlds.  The Soul, Inner Self & Entity.  Scientific Principles.  Create the Best Future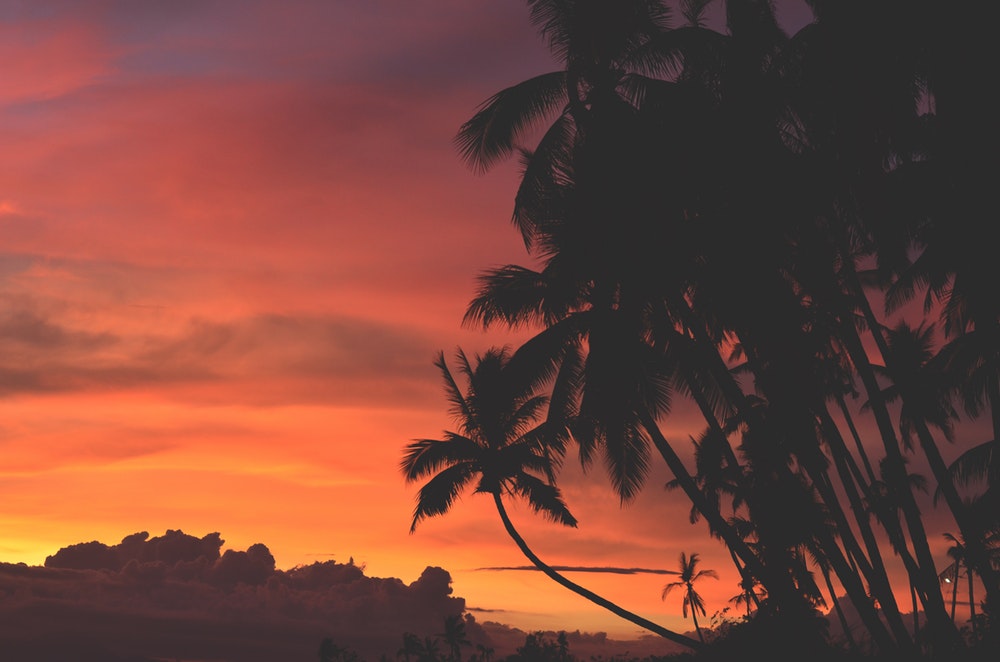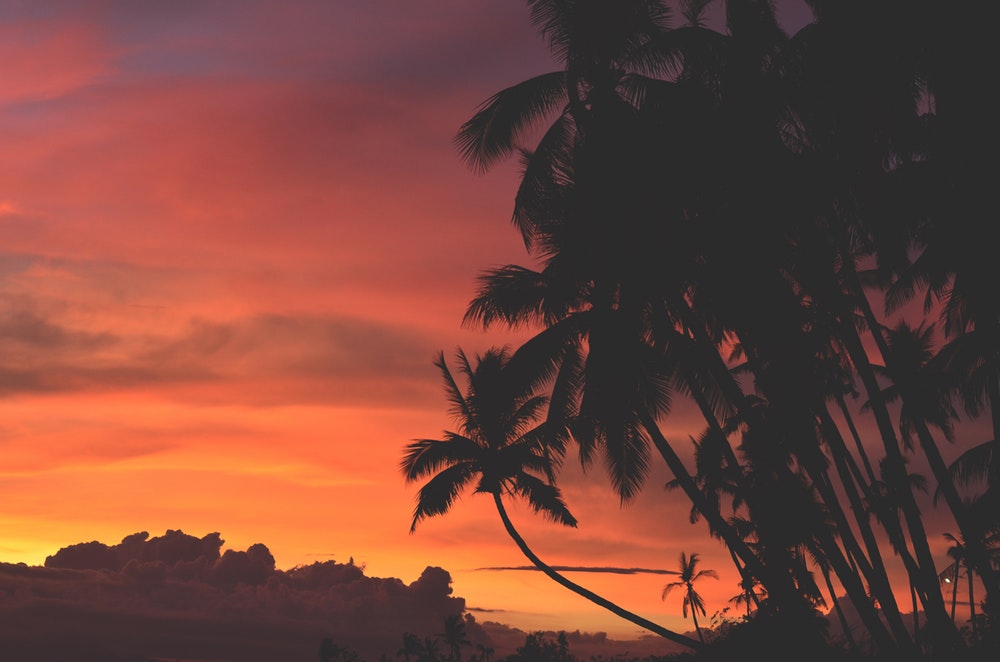 Einstein.
David Bohm.
Nobel Prize winners.
Eastwood.
Sages
Mystics.
Wise Men.
Facts.
How I turned trash into treasure at age seven
---
When I was about seven, I had the idea to clean up the trash along a beautiful country road. It was spring in the gorgeous shoreline colonial town of Madison, Connecticut, USA. I told my best friend what I wanted to do from my heart because I loved nature and the beauty of that winding country road. I even loved humanity.
I sold him on the idea by telling him "if you do good things, good things will happen to you." Again, I was speaking from deep inside the pure heart of a child.
We each collected an armload of trash and stomped it into a depression in the ground. I pointed to a rock in a eighteenth-century stone wall and told my best friend "pull that rock out and hand it to me."
As I put the rock on the buried trash and turned to look at my friend, he was busy spreading coins out on the wall. There had been an old shoe box behind the exact rock I told him to pull out of the wall. It was full of large old Canadian coins.

I believe my inner self knew the coins were there and directed me to them to make a point. My spirit knew I was going to do a good deed and it used the opportunity. It was able to reward me and send me a positive message that would help me to achieve my mission later in life.
The idea was to prove "that if you do good things with your life good things will happen to you."
Because I was aligned with the principles of the universe, the powers-that-be were able to send me a treasure with a message behind it.
From this point on I knew I had a mission in life to help people and if I followed that path I would be protected, and that no matter what happened or how bad things got, in the end good things would happen. I did not know at the time that I would need that message to make it to where I am now.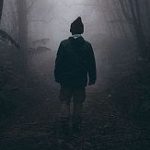 At age seven I knew that my thoughts created my reality. My family taught me the principles at an early age, and I was amazed at the potential this knowledge had for the human race. I knew right away that this was my path, and I would not diverge.
At age twelve I committed to teaching the principles even though I had no idea how I would do it. I began to study and apply what I was learning, testing it all to see if it would work in my own life.
I was just an ordinary middle-class kid, and I never knew anyone of social standing. In that respect, my family never gave me anything other than love and support and helped me when I needed help.
At age 37 I was celebrating my achievement. I had been singing in inspiration while contemplating my childhood dream to raise the world up into a fantastic new era. I had done it at last! The ultimate dream to change the world! I was holding the stock certificates in my hands!
The power of society and the U.S. government represents the power of millions of people's official beliefs. That power was no match for me at the time. I had been afraid of ignorance and bullies all my life, and here they were again, but this time with all the official thinking of the world behind them. I had been shown that if you do good things, good things will happen to you. So, why was this happening?
What happened to me was the equivalent of having your own children burned at the stake in front of you and there is nothing you can do about it. I was forged in the fire. I am not going to give you the full story because everyone likes a good mystery, and besides, I am saving that for my auto-biography. We all know what happens to people that go against President Trump, and this was like that, only worse. I am not going to dignify the particular threat to civilization that I stood up to. It does not matter what happened to me, the result speaks for itself.
My books and websites are the good deed the seven-year-old set out to accomplish. They are proof that the philosophy and principles that I spent over four decades learning, work. They are the manifestation of my thoughts and good intents, and they speak for themselves. I do not need any other credentials.
If anything, my credentials are in the fact that for my entire life, I did not live according to accepted worldviews. This is what gives the material value. I could have decided to continue within the established academic community. There would have been nothing wrong with doing that. However, I did not want to spend a lot of time focused on a worldview that I did not agree with. I did not want to be judged on my understanding of official mainstream scientific theories when I already knew these were actually myths. So instead, I began the lifetime experiment. I would live by and test the metaphysical paradigm.
The journey was at times treacherous, but the fruit was golden. The first treasure was not the real treasure. The real treasure is what I was able to do with what I learned.
The result of my study is not something that can be reduced to a page of statistics or facts as in conventional studies. That kind of luxury was not available to me precisely because I was living a paradigm that was not recognized. For an outline of the concepts tested, click here.
The findings are available to everyone. The four websites and my eleven books (so far) convey the results of all that I learned. The Altruistic, Autonomous Movement best embodies the message.
If you do good things, good things will happen to you
---
Between age seven and thirty-seven I had the ups and downs most people experience as they are learning and living. In my twenties I enjoyed the three homes in coastal Maine I acquired. In my thirties I spent winter seasons in subtropical Florida and summers in Maine and Connecticut.
Rather that struggle with work and getting ahead I would make enough money in one month working to live off of in Florida. I learned to use the new technology by purchasing a laptop and teaching myself. I would study the metaphysics every day and play in the surf every day.
All I knew was a kind of freedom and paradise few people are familiar with.
Interestingly enough, it is only when I formed my corporation that I ran up against a wall. Prior to this time, I was learning. Now it was time to apply what I had learned. But in making the decision to change the world the universe brought me directly to what can only be described as the forces holding humanity back.
I thought that if you do good things, good things will happen to you, but in this case something seemingly negative happened to me. It was not until many years later that I realized that I needed that experience to be able to change the world for the better. From thirty-seven until fifty-five my books, stock and work to help humanity were vanquished.
When "The Solution to All of Humanity's Problems…" was destroyed before I could publish it I rewrote it. The the second manuscript was also destroyed and so I rewrote it again. It was not until I had written that book three times that it was finally published.
The assault was faceless representative of what I now protect people from.
Because I focused on my mission I prevailed. For about 18 years, however, I struggled with problems as great as any. To no avail I spend my time fighting an unmerciful government bent on destroying my identity and work based solely on their interpretation of my beliefs and writing.
I had doubts that I was able to apply the principles that had brought me 37 years of living in paradise, but I squelched those doubts. Because I believed that when you do good things that good things will eventually happen, I held on and kept fighting. Now, looking back, I can see how I needed the message "that if you do good things, good things will happen to you," to make it through that period to the ultimate triumph.
If you remain focused on your life's mission you can survive whatever life or people throw at you. The desire to help people that was inherent in my primary objective had more power than the darkest forces on earth and so I prevailed. The philosophy I applied worked and so I prevailed. I maintained the faith and pure heart of a child and so I prevailed, even though at times I did have doubts.
I had founded Earth Network of Altruistic, Autonomous Individuals Inc. at age 37, and that is what brought on the forces I would have to learn more about and become strong enough to prevail over. The decision I made at age seven and the energy I had set in motion in my early life carried through to completion.
There is nothing in this world that can stop your thoughts from manifesting if you apply the philosophy correctly. Now I am teaching precisely what you need to know. I am offering it. I am not forcing it on anyone.
There were people who tried to force the world's darkest ideas and official belief systems on me, and I did not accept.
I know it is hard to let go of all that you hold dear. I also know that if you choose to try these concepts, the rewards are great. You may or may not have to fight people or beliefs that oppose your decision. I cannot answer that question for you. I cannot tell you for certain what will happen to you if you take the higher road. I can say, however, that if you do, that more good things than you can imagine will eventually come out of it.
I know now what I knew at age seven, that if you do good things, good things will happen, even if you have to wait a little while. You can prevail, even if the whole world goes against you.
If you like a good challenge, this philosophy may be the right thing for you.
The fact that there was a treasure in the old stonewall which I led my friend to in order to make a point indicates there was an inner intelligence guiding me. There is an inner self, spirit or soul that can help us. Our inner self directs us with impulses that when followed lead to events that benefit us and others. If you do not follow your impulses, you won't know this.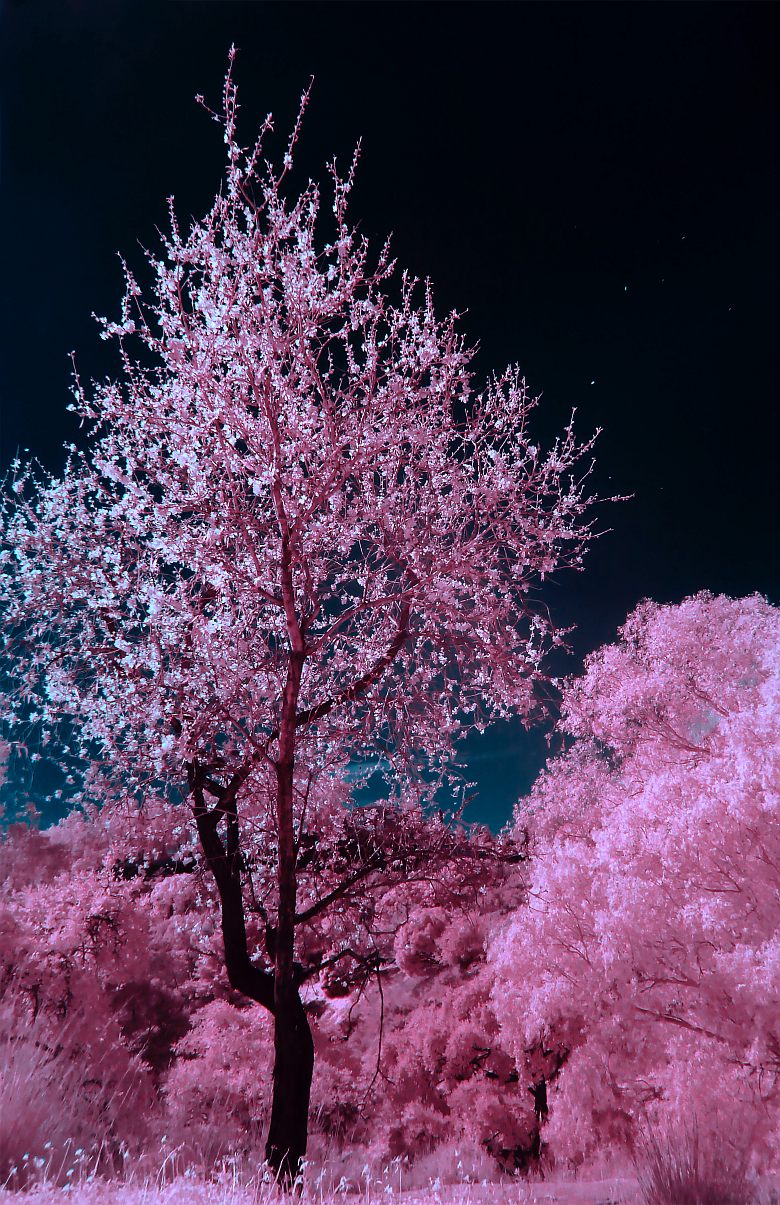 Imagine the Future
When I was thirty-five, I wrote a book titled "The Dragon Slayer." It was a book about my future self sending back information to me so that I could slay the dragons holding humanity back. That book was destroyed, yet the energy I had set in motion while writing the book could not be stopped.
My thoughts, focused on the ideal for humanity, brought forth this website and my books. Nothing and no force could stop that from happening.
By visualizing your best future, you create it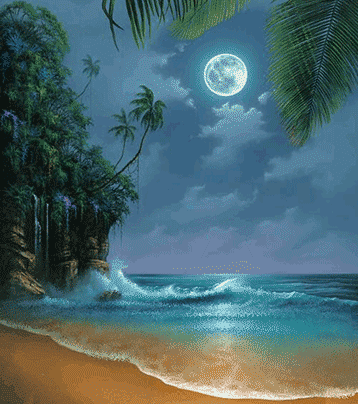 Your thoughts elicit which possibilities are experienced. These are the means to create any event you want here in your physical life.
You can enter the best future. All you have to do is think thoughts of peace and love and visualize the future as you would like it to be and so it will be. Your quantum doors will lead there.
When your intent is to help rather than hinder people, your thoughts experience less resistance and your ideal future manifests effortlessly.
CREATE YOUR IDEAL LIFE NOW. If you do good things, good things will happen to you.
---
You project your own psychological energy out to form the physical world. If you want to change your world you must change what you project.
Ideas and emotions are energy that coalesce as events and objects. When you look at the events and objects in your life you are looking at your own inner subjective reality as it appears in matter.
When you react to facts, you are reacting to facts you are creating and projecting.
Your life is a learning experience you chose in order to learn how to project energy. When you see your thoughts materialized, and have to live within the manifestations of those thoughts, you are getting feedback.  This is your fleshed out "report card."
Your life situation gives you clarity as to what you are projecting psychologically. The world around you is meant to bring your attention back to what you are thinking. If you do not like what you see you must change what you project.
New science application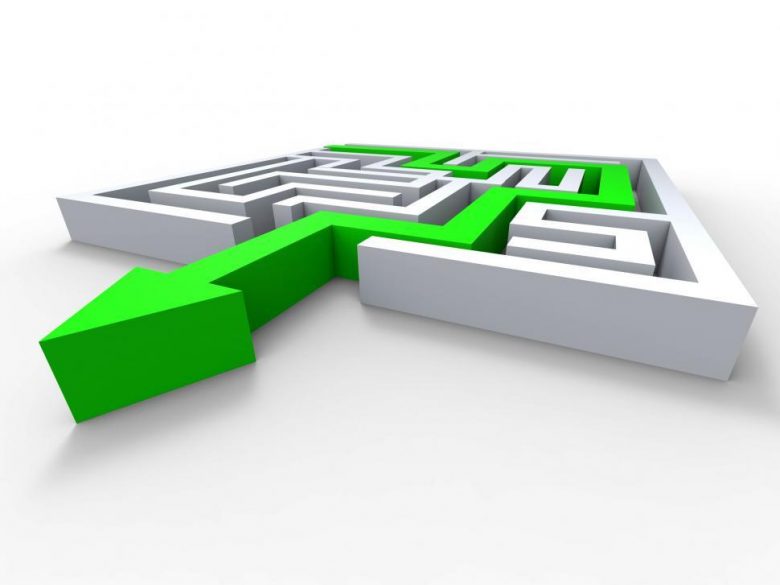 When you manifest something positive, such as a book that represents the truth and the answers you are seeking, maintain that book and whatever represents what you want in your life as best you can.  This creates an energy pathway for more of the same to come into your life. It also connects you with the author and all others who are connected to the object and/or information it represents.
This is the only way you can change the patterns in your life. If you want to materialize a better quality physical experience this is what you do. You bring what you want into your reality. I have done this and always have my favorite, most powerful books at arm's reach.
It was not necessarily easy to bring these books to you. Those who expose ignorance often pay a heavy price and many are shunned or attacked. This is true of people like Edgar Cayce, Nicola Tesla, David Bohm , Robert Jahn of Princeton and myself, William Eastwood.
I urge you to buy whatever books you can comfortably afford from your favorite metaphysical authors. There are many other benefits in doing so. A purchase is an affirmation of your manifesting power and prosperity, and it is a testament of your determination to improve yourself and your life.
Practically and symbolically, correctly made purchases are extremely important, not just to you but also to those who make these metaphysical books available to you.
As a heart pumps blood, the vacuum created in each pulse draws in more blood, and this is how energy behaves. You must give or outflow energy to receive. In religion and spirituality this is behind the Golden Rule concept.
Your most valuable possession will always be yourself. If you do not invest in you, then you are saying that you are not important. Those who do not invest in improving themselves and their abilities, do not draw more (ability, quality, etc.) from the universe.
Learn to manifest quality and value in yourself. Learn the art and science of living a good life and manifesting what you want in life. Bring forth that which you seek.
TRANSFORM YOUR LIFE
SOME OF OUR MANY ARTICLES & BOOKS
Holographic reality: Events are a projection of your mind. ThoughtsCreateMatter.com
A new science and philosophy of life. ThoughtsCreateMatter.com
Exactly how thoughts create reality. MindFormsMatter.com
The world is your creation; you can have anything you want.  MindOverMatterPower.com
Secret Wisdom Books by William Eastwood. Lulu.com
Primary article concludes here.
Create the Best Future: Probabilities & The Multidimensional Entity, Soul & Inner self
© Copyright 2019, 2022, By: William Eastwood
William Eastwood is an international political influencer
A self-made author of over 20 books.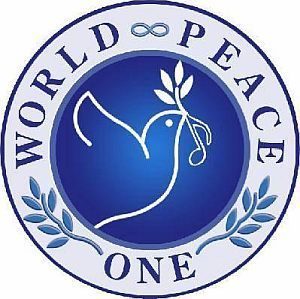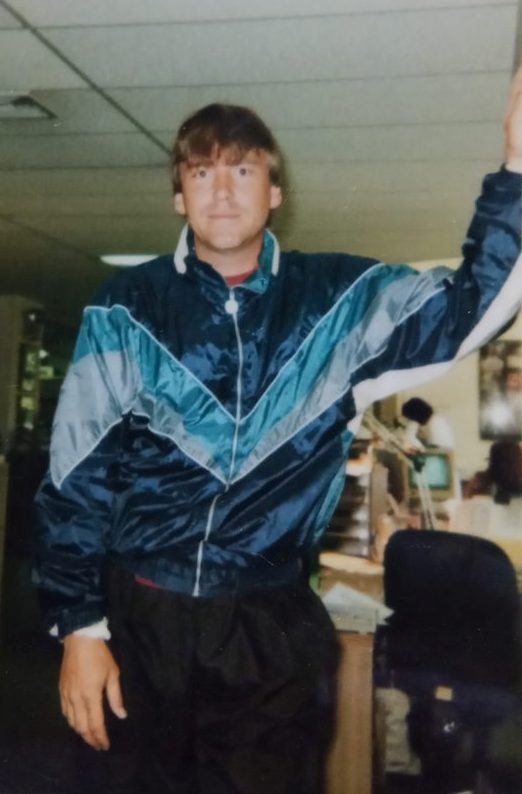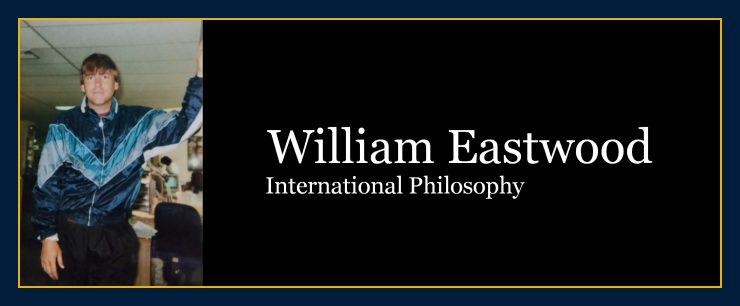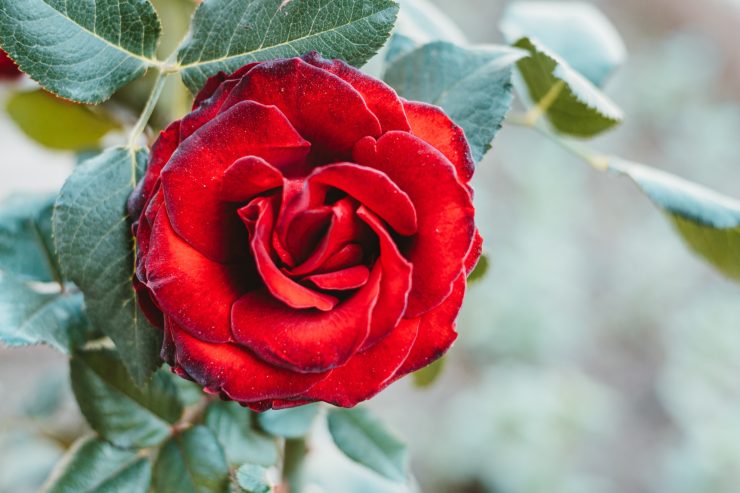 The full time-line and history of William Eastwood and his work
---
This is the most complete account on all five websites.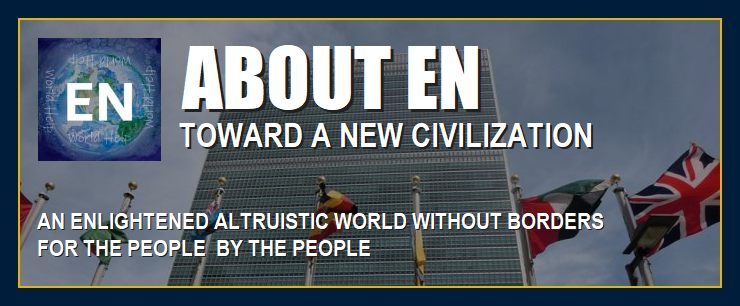 There are a lot of things that traditional science cannot explain that can be understood through the lens of Internal Science.
My literary agent in New York says that most people in the world today are unintelligent, and that only a sliver of intellectuals and professors are capable of understanding. I beg to differ. I explain Internal Science in ways people can understand.
Science that confirms personal spiritual experiences
---
Bohm and Eastwood both give us a paradigm that eliminates contradictions between science and personal human experience.
Our traditional science tells us that a person's purpose is no more than to procreate to ensure the survival of our species — but many people have spiritual experiences that reveal there is far more meaning and purpose to a person's life — interpreted through their belief system.
Bohm's / Eastwood's paradigm says we have an inner reality that forms this world and thus can include personal spiritual experiences and the possibility of thoughts creating reality — experiences which when interpreted through Bohm's science would make perfect sense.
Physicist David Bohm, — who Albert Einstein called "a kindred spirit," and whose Ph.D. thesis — being top secret and classified — was awarded at the University of California at Berkeley by none other than Robert Oppenheimer — tells us that our reality is a holographic projection of the mind.
Bohm's science suggests an inner source reality, and the possibility of a multidimensional framework of existence in which our reality is grounded and created.
"Americans and people in all nations need to wake up from their sleep."
— William Eastwood
Internal Science can unify the world against common threats, and it can protect us, but we must use it.
The United States Constitution is the best in the world. It was the first to set a new precedent by determining in law that all people in one nation are equal. The Altruism Code expands that concept to include all nations and codifies that principle.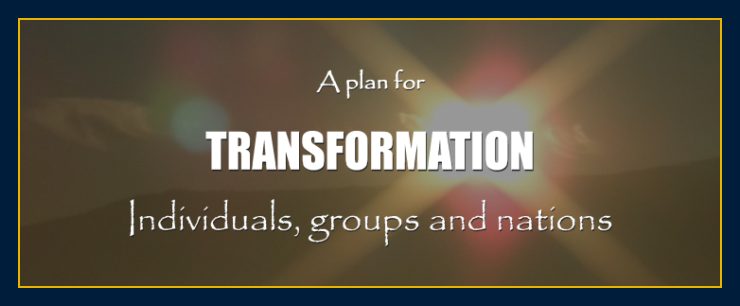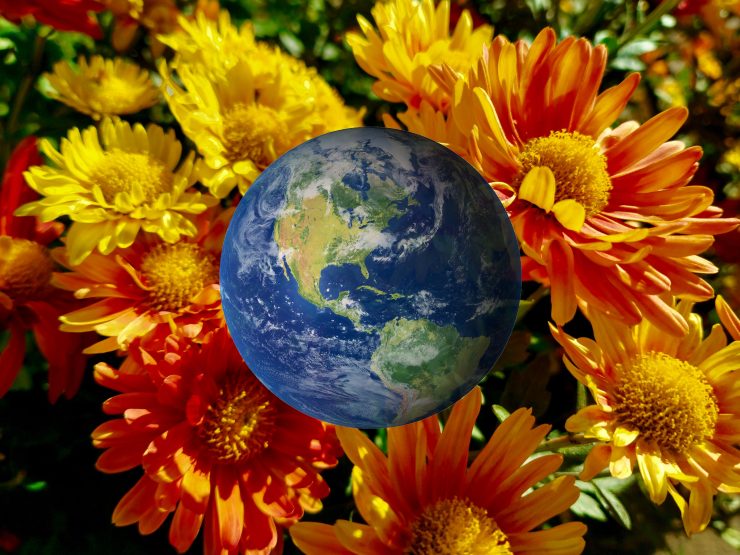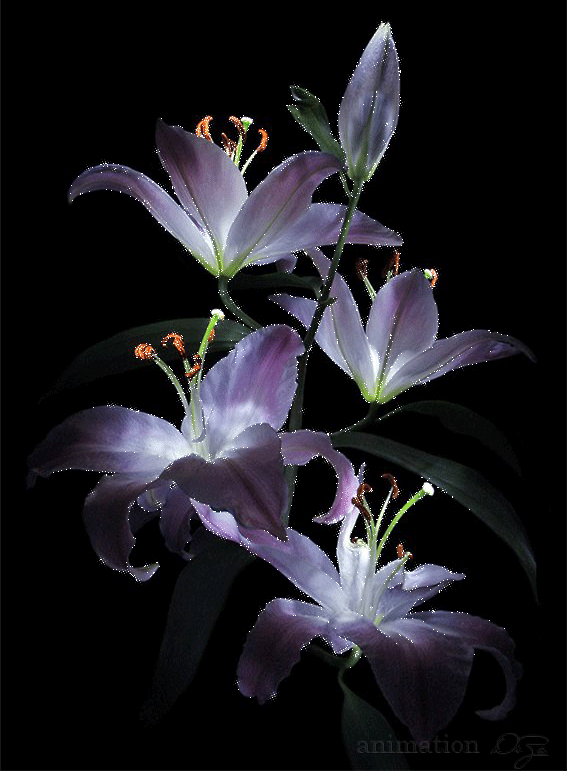 Click on the spinning globe at the top of any page to go to the day's affirmation page.
---
Create the Best Future: Probabilities & The Multidimensional Entity, Soul & Inner self. How to insure your best future and the best future for humanity. You are a multidimensional spiritual being having a physical experience. Anything you want in life you can have. Do good things and good things will happen to you. You can enter a probability with the rest of humanity where all of humanity's potentials are realized in paradise. The solution to all of humanity's problems and how you can create what you want in life. Manifest you best possible future and the best future for humanity as a whole. Click on our site and books to learn more.
Create the Best Future: Probabilities & The Multidimensional Entity, Soul & Inner self.
What is conscious co-creation?
Your inner self has to learn how to create reality.
Create the Best Future: Probabilities & The Multidimensional Entity, Soul & Inner self
Our society is set up to restrict us based on a deep distrust of our impulses. You cannot stop the life force, so when we dam up our impulses we do seem to become what old science suggests. It is also the reason for frustration in the world.
When you dam a river because you don't like water you are just going to get a lot more water.
When we distrust our guidance, we cannot create synchronistic events. We cannott manifest our loves and dreams. Instead we create illnesses, personal and social problems.